Coordinator Senior, AZ R3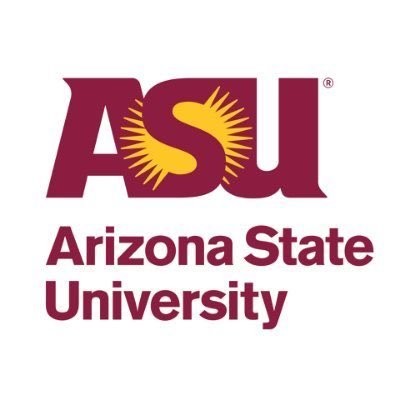 Arizona State University
Tempe, AZ, USA
Posted on Thursday, November 9, 2023
Coordinator Senior, AZ R3
Job Description
Under the direction of the Director, the Coordinator Senior will provide leadership and support for the implementation of an academic intervention support model within local elementary/middle or high schools. The Coordinator Senior will implement and oversee middle or high school academic enrichment and advising, support programming efforts in relation to grant objectives/school goals, and oversee the planning and execution of summer programming.

The ideal candidate must work well independently in a fast-paced, flexible environment, provide a high
level of customer service to both the university and external communities, and make strong contributions both as an individual and as a team player. This position requires evidence of effective time management skills, success in being accountable for specific outcomes, a commitment to diversity, equity, and inclusion, and a learning mindset. Driving to assigned school(s) will be required.

The position will be based primarily at assigned school sites within local elementary/middle or high schools. Daily driving to assigned school(s) and/or ASU campuses will be required. This position is fully IN PERSON.

Days and Schedule:
This is a grant funded position and is contingent on future funding. Work location is IN-PERSON and primarily at schools within local elementary/middle or high schools and/or University Center B at the ASU Tempe Campus. The incumbent may be required to drive personal vehicle to school sites, other ASU campuses to perform work, and community events. Work schedule will be flexible, depending on when programs are offered, to include nights and weekends. On days when programs are not offered, work schedule will be Monday – Friday 8 a.m.-5 p.m.

What's in it for you:
Arizona State University offers a comprehensive benefits package that includes valuable employee benefits to enhance the total compensation of its staff. This package includes: (Click here to explore options)
Tuition Reduction Program for staff members, their spouses, and dependents, available on day one.
Low-cost health, dental, vision, and life insurance benefits.
Retirement program designed to promote long-term savings and provide income upon retirement.
Paid time for volunteer and professional development.
10 Paid Holidays and competitive Vacation and Sick accruals each Pay Period.
Wellness program for preventative health education and screenings.
Disability and leave program for income protection.
Employee assistance for free and confidential behavioral health services.
ASU Discounts to sports/events along with discounts with ASU partnerships.
Flexible work arrangements are available in an alternative or hybrid schedule but will be based on the work and the needs of the university and department operations and pending leadership approval.
Currently hiring for the following shift: Monday – Friday 8:00am - 5:00pm
Full-Time/Part-Time
Full-Time
VP Code
EDUC OUTRCH & STDT SVCS
Grant Funded Position
This is a grant funded position. Continuation is contingent on future grant funding.
Salary Range
$47,000 per year
Close Date
27-November-2023 - EXTENDED
Essential Duties
Lead, motivate, and support a team within a fast-paced environment, including career development plans for direct reports and problem resolution.
Ensure the achievement of operational and organizational goals by performing administrative tasks including, but not limited to, hiring processes, procurement, and software management.
Coordinate and implement service model delivery related to tutoring, mentoring, and workshop delivery.
Analyze and interpret data and apply strategies to assess impact of services.
Collect, input, and analyze data for site-level, district, and grant reporting.
Supervise and provide professional coaching to site-based Coordinators.
Support the implementation of strategic action plans in accordance with individual school goals.
Establish and maintain strong relationships with school, community, and University partners.
Attend ongoing professional development and training opportunities.
Travel to off-campus meetings and events, as needed, using personal vehicle and possess a current Driver's License.
Perform other duties as assigned.
Minimum Qualifications
Bachelor's degree in a field appropriate to the area of assignment AND five (5) years of related experience; OR, Any equivalent combination of education and/or experience from which comparable knowledge, skills and abilities have been achieved.
Desired Qualifications
Evidence of a Master's degree in Education or related field.
Evidence of being bilingual in English/Spanish.
Experience analyzing and interpreting multiple forms of data and determining impact of services.
Experience working with diverse student populations in elementary, middle or high school.
Ability to read, analyze, and interpret general periodicals, professional journals, etc.
Experience with developing and/or implementing college preparatory programs that serve first-generation and/or low-income students.
Evidence of effective communication skills.
Experience in using Microsoft Office applications (e.g., Word, Excel, PowerPoint, Publisher, Access, Outlook), social media (e.g., Facebook, Twitter, etc.), Google Drive and ASU computer systems (e.g., PeopleSoft, Salesforce, Canvas, etc.).
Working Environment
Access ASU is located across office locations. Work location is IN-PERSON and primarily at schools
within local elementary/middle or high schools and/or University Center B at the ASU Tempe Campus.

Activities are primarily performed in a regular, climate-controlled office setting subject to extended
periods of sitting or standing. Daily use of desktop or laptop computer is required including inputting,
reviewing and retrieving information, extended periods of viewing screen, and using mouse and
keyboard. Ability to clearly communicate to perform
essential duties. Lift up to 35 pounds
Department Statement
Educational Outreach and Student Services (EOSS) is committed to enrolling all qualified students at Arizona State University and assisting them in their academic success. EOSS provides a broad range of services and support to students and prospective students ranging from outreach efforts with K-12 schools, orientation programs for new freshman, bridge programs to assist the transition to a university environment, and a wide variety of services, programs and activities for enrolled students. EOSS has direct responsibility for multiple departments across four campuses, some of which include the Dean of Students, University Housing, Health Services, Counseling Services, Disability Resources, the Memorial Union, TRIO programs, Sun Devil Fitness, Student Government, Student Media, Career Services, Access ASU and others.
ASU Statement
Arizona State University is a new model for American higher education, an unprecedented combination of academic excellence, entrepreneurial energy and broad access. This New American University is a single, unified institution comprising four differentiated campuses positively impacting the economic, social, cultural and environmental health of the communities it serves. Its research is inspired by real world application blurring the boundaries that traditionally separate academic disciplines. ASU serves more than 100,000 students in metropolitan Phoenix, Arizona, the nation's fifth largest city. ASU champions intellectual and cultural diversity, and welcomes students from all fifty states and more than one hundred nations across the globe.

ASU is a tobacco-free university. For details visit https://wellness.asu.edu/explore-wellness/body/alcohol-and-drugs/tobacco

Arizona State University is a VEVRAA Federal Contractor and an Equal Opportunity/Affirmative Action Employer. All qualified applicants will receive consideration for employment without regard to race, color, religion, sex, sexual orientation, gender identity, national origin, disability, protected veteran status, or any other basis protected by law.

Notice of Availability of the ASU Annual Security and Fire Safety Report
In compliance with federal law, ASU prepares an annual report on campus security and fire safety programs and resources. ASU's Annual Security and Fire Safety Report is available online at https://www.asu.edu/police/PDFs/ASU-Clery-Report.pdf. You may request a hard copy of the report by contacting the ASU PD at 480-965-3456.

Relocation Assistance – For information about schools, housing child resources, neighborhoods, hospitals, community events, and taxes, visit https://cfo.asu.edu/az-resources.
Employment Verification Statement
ASU conducts pre-employment screening which may include verification of work history, academic credentials, licenses, and certifications.
Background Check Statement
ASU conducts pre-employment screening for all positions which includes a criminal background check, verification of work history, academic credentials, licenses, and certifications. Employment is contingent upon successful passing of the background check.
Fingerprint Check Statement
This position is considered safety/security sensitive and will include a fingerprint check. Employment is contingent upon successful passing of the fingerprint check.
Instructions to Apply
Application deadline is 3:00PM Arizona time on the date indicated.

Please include all employment information in month/year format (e.g., 6/88 to 8/94), job title, job duties and name of employer for each position.

Resume should clearly illustrate how prior knowledge and experience meets the Minimum and Desired qualifications of this position.

ASU does not pay for travel expenses associated with interviews, unless otherwise indicated.

Only electronic applications are accepted for this position.

IMPORTANT NOTE: What is the meaning of "equivalent combination" in the minimum qualifications? It means one year of higher education or 24 credit hours, is equal to one year of experience. For example, a four year Bachelor's degree is equal to four years of experience.