EE Administrative Program Support Specialist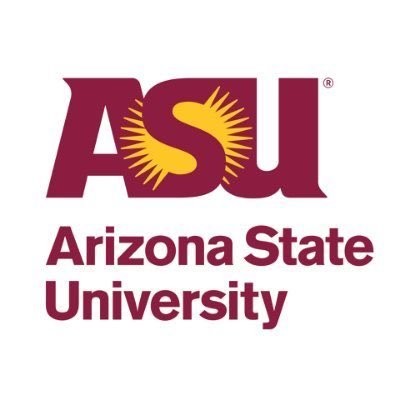 Arizona State University
Customer Service
Phoenix, AZ, USA
Posted on Thursday, November 9, 2023
EE Administrative Program Support Specialist
Job Description
Performs varied administrative work unique to the work unit requiring initiative and independent judgment. Incumbents work independently under general direction. Monitors budget and account expenditures, maintains official records, and implements administrative policies. Handles problems and non-routine situations by determining the approach or action to take and interprets guidelines, procedures, policies and practices. Incumbents may have contact with high-level administrative offices and global clients requiring use of business vocabulary, tact, discretion, and judgment.
Job Family
Business Operations
Department Name
TSGM Administration
Full-Time/Part-Time
Full-Time
VP Code
VP/EXEC VICE PROV DPC
Grant Funded Position
This is not a grant funded position and is not contingent on future grant funding.
Salary Range
$50,000 - $60,000 per year; DOE
Close Date
21-November-2023
Essential Duties
Provides administrative support to supervisor and professional staff in areas such as maintaining calendars, scheduling appointments and maintaining record-keeping systems; develops and maintains databases and/or spreadsheets; prepares special and recurring reports containing specialized or sensitive information.
Orders supplies, furniture, equipment and/or promotional program items per department guidelines; authorizes/approves expenditures or actions for administrative and operational need which may require high-level signatures.
Provides office operations support such as preparing and composing confidential correspondence on own initiative, receiving and screening telephone calls and visitors, and screening and prioritizing mail.
Provides Executive Education program support by preparing shipments of promotional items to Centers around the world, awarding digital badges to program participants, creating and delivering to program staff name tents and name badges of program participants, purchasing parking passes and maintaining documentation related to passes, and managing and purchasing copyright permissions for program materials.
Coordinates staff and student employee recruitment activities including, but not limited to: interview, selections, appointment and/or promotion processes; initiates applicable Human Resource requests and/or forms, and student worker time sheets.
Executes and coordinates office operations such as office moves, meetings, conferences, training, workshops, convocations, and/or special events; coordinates building and equipment maintenance requests; maintains keys and key log for department.
Responds to inquiries by providing information requiring comprehensive knowledge of Thunderbird school policies and procedures; interprets administrative decisions and policies to other staff.
Prioritizes and arranges meetings, conferences, and appointments for supervisor and professional staff; makes all necessary travel arrangements and itineraries; prepares and files travel authorization and travel vouchers for supervisor, staff, and/or guest lecturers; determines and prepares background materials as needed.
May supervise or coordinate the activities of subordinate employees including orienting and training new staff and student employees.
Performs other administrative duties as assigned.
Minimum Qualifications
Bachelor's degree in a field appropriate to the area of assignment AND three (3) years of related experience; OR,Seven (7) years of related experience; OR, Any equivalent combination of experience and/or education from which comparable knowledge, skills and abilities have been achieved.
Desired Qualifications
Experience in using Purchasing Cards and working in the Concur travel system.
Demonstrated knowledge of working with global clients and stakeholders.
Knowledge of office and administrative practices and principles.
Knowledge of University and area/department applications and databases.
Knowledge of exemplary customer service principles demonstrated through actively listening, acknowledging, and responding to every inquiry; taking ownership and resolving each concern or problem as appropriate; exhibiting professionalism and expertise in every interaction and engaging in professional development to meet expectations for service excellence.
Evidence of effective verbal and written communication skills.
Skill in problem-solving and decision-making.
Ability to stimulate changes in individual, institutional, and corporate behaviors to create a more sustainable environment.
Ability to lead by example in communicating, participating and encouraging support of the institutions sustainability programs. Skill in Microsoft Office (Excel; Outlook; Word; PowerPoint).
Working Environment
Activities are performed in an environmentally controlled office setting subject to extended periods of sitting, keyboarding, and manipulating a computer mouse.
Required to stand for varying lengths of time and walk moderate distances to perform work.
Frequent bending, reaching, lifting, pushing and pulling up to 25 pounds.
Regular activities require ability to quickly change priorities which may include and/or are subject to resolution of conflicts.
Ability to clearly communicate to perform essential functions.

Department Statement
The Thunderbird School of Global Management at Arizona State University is one of the finest global leadership and global management schools in the world with both graduate and undergraduate students. Solutions for the planet mean developing problem‐solvers from around the globe. From our world‐renowned faculty representing six continents to hundreds of outstanding students who join us every year from around the world, the Thunderbird School of Global Management welcomes diversity and encourages quality and great value. It is one of the top global leadership and global management schools in the country, highly ranked for academics, practical research, and student outcomes.
ASU Statement
Arizona State University is a new model for American higher education, an unprecedented combination of academic excellence, entrepreneurial energy and broad access. This New American University is a single, unified institution comprising four differentiated campuses positively impacting the economic, social, cultural and environmental health of the communities it serves. Its research is inspired by real world application blurring the boundaries that traditionally separate academic disciplines. ASU serves more than 100,000 students in metropolitan Phoenix, Arizona, the nation's fifth largest city. ASU champions intellectual and cultural diversity, and welcomes students from all fifty states and more than one hundred nations across the globe.

ASU is a tobacco-free university. For details visit https://wellness.asu.edu/explore-wellness/body/alcohol-and-drugs/tobacco

Arizona State University is a VEVRAA Federal Contractor and an Equal Opportunity/Affirmative Action Employer. All qualified applicants will receive consideration for employment without regard to race, color, religion, sex, sexual orientation, gender identity, national origin, disability, protected veteran status, or any other basis protected by law.

Notice of Availability of the ASU Annual Security and Fire Safety Report
In compliance with federal law, ASU prepares an annual report on campus security and fire safety programs and resources. ASU's Annual Security and Fire Safety Report is available online at https://www.asu.edu/police/PDFs/ASU-Clery-Report.pdf. You may request a hard copy of the report by contacting the ASU PD at 480-965-3456.

Relocation Assistance – For information about schools, housing child resources, neighborhoods, hospitals, community events, and taxes, visit https://cfo.asu.edu/az-resources.
Employment Verification Statement
ASU conducts pre-employment screening which may include verification of work history, academic credentials, licenses, and certifications.
Fingerprint Check Statement
This position is considered safety/security sensitive and will include a fingerprint check. Employment is contingent upon successful passing of the fingerprint check.
Instructions to Apply
Application deadline is 3:00PM Arizona time on the date indicated.

Please include all employment information in month/year format (e.g., 6/88 to 8/94), job title, job duties and name of employer for each position.

Applicant must be eligible to work in the United States; The Thunderbird School of Global Management will not be a sponsor for this position.

Resume should clearly illustrate how prior knowledge and experience meets the Minimum and Desired qualifications of this position.

ASU does not pay for travel expenses associated with interviews, unless otherwise indicated.

Only electronic applications are accepted for this position.

IMPORTANT NOTE: What is the meaning of "equivalent combination" in the minimum qualifications? It means one year of higher education or 24 credit hours, is equal to one year of experience. For example, a four year Bachelor's degree is equal to four years of experience.