Police Radio Dispatcher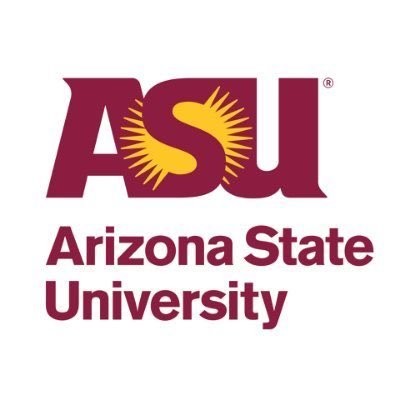 Arizona State University
Tempe, AZ, USA
Posted on Thursday, November 9, 2023
Police Radio Dispatcher
Job Description
Receive emergency and non-emergency phone calls from the university community, and surrounding jurisdictions, requesting police, or other emergency services using a multi-line computerized Telephone System. Enter pertinent information from callers and radio transmissions into a Computer Aided Dispatch (CAD) system. Dispatch officers with the use of a two-way Motorola 7500 Elite radio system and provide information in a clear, concise and timely manner while working under stressful conditions and time limitations on various types of emergency and non-emergency calls.
Department Name
ASUPD Dispatch
Full-Time/Part-Time
Full-Time
VP Code
EVP BUSINESS & FINANCE
Grant Funded Position
This is not a grant funded position and is not contingent on future grant funding.
Salary Range
$22.45 - $32.00 per hour; DOE
Essential Duties
Receive and process incoming emergency and non-emergency phone calls for service
Prioritize calls for service and dispatch appropriate personnel, or agency, by entering information into a computer aided dispatch (CAD) system with the use of appropriate commands to log, monitor and update units
Relay information, instructions, and questions to field personnel in a factual and concise manner using a two-way digital radio system
Input and verify data on a daily basis when entering call for service information into a computer aided dispatch (CAD) system as well as when entering, accessing and disseminating information from the state and national law enforcement telecommunication system
Work on multiple projects and shift priorities as needed
Monitor security cameras, fire and intrusion alarms and dispatch units accordingly
Assist visitors after hours by answering inquiries or providing information requested when no other staff is available
Minimum Qualifications
High school diploma or GED equivalency
Desired Qualifications
Public safety experience (1 year)
Experience with Positron 911 CTI System and Computer Aided Dispatch (CAD) system
Customer service experience in a high stress environment such as a call center, retail or restaurant environment (1 year)
Evidence of being able to type at a speed of at least 35 net words per minute
Evidence of being bilingual preferred
Working Environment
Dispatch uses an integrated computer aided dispatch system, computerized telephone and radio systems, and monitors security cameras and various alarm systems within the center.

The Communications Bureau operates on a 24 hour schedule, seven days a week, including nights, weekends, and holidays.
Department Statement
The ASU Police Department is a full-service, 24/7 police department operating on Arizona State University's Tempe, Downtown Phoenix, West and Polytechnic campuses. We are dually accredited law enforcement agency through the Commission on Accreditation for Law Enforcement Agencies, Inc. (CALEA), and the International Association of Campus Law Enforcement Administrators (IACLEA).

We offer a community-based atmosphere with generous tuition benefits, flexible schedules, and frequent opportunities for advancement. Our unique placement on campus allows us to create more personal relationships with the citizens we serve, and better effect positive change in our community.

ASUPD is committed to our mission of fostering a safe, community-centered environment through engaged collaboration committed to dignity and respect. This is reflected both in how we approach the members of our community, and how we operate internally.

We have proudly joined the 30x30 Initiative, promising to increase the number of women in the police force.

Additional Background Requirements:
ASU Police Department conducts pre-employment screening for all positions. Positions are sensitive positions which require the successful completion of a background investigation, including fingerprinting. A background check will consist of a background investigation, polygraph, and psychological assessment. Employment is contingent upon successful passing of all background checks. A Department of Motor Vehicle check will also be conducted.
ASU Statement
Arizona State University is a new model for American higher education, an unprecedented combination of academic excellence, entrepreneurial energy and broad access. This New American University is a single, unified institution comprising four differentiated campuses positively impacting the economic, social, cultural and environmental health of the communities it serves. Its research is inspired by real world application blurring the boundaries that traditionally separate academic disciplines. ASU serves more than 100,000 students in metropolitan Phoenix, Arizona, the nation's fifth largest city. ASU champions intellectual and cultural diversity, and welcomes students from all fifty states and more than one hundred nations across the globe.

ASU is a tobacco-free university. For details visit https://wellness.asu.edu/explore-wellness/body/alcohol-and-drugs/tobacco

Arizona State University is a VEVRAA Federal Contractor and an Equal Opportunity/Affirmative Action Employer. All qualified applicants will receive consideration for employment without regard to race, color, religion, sex, sexual orientation, gender identity, national origin, disability, protected veteran status, or any other basis protected by law.

Notice of Availability of the ASU Annual Security and Fire Safety Report
In compliance with federal law, ASU prepares an annual report on campus security and fire safety programs and resources. ASU's Annual Security and Fire Safety Report is available online at https://www.asu.edu/police/PDFs/ASU-Clery-Report.pdf. You may request a hard copy of the report by contacting the ASU PD at 480-965-3456.

Relocation Assistance – For information about schools, housing child resources, neighborhoods, hospitals, community events, and taxes, visit https://cfo.asu.edu/az-resources.
Employment Verification Statement
ASU conducts pre-employment screening which may include verification of work history, academic credentials, licenses, and certifications.
Background Check Statement
ASU conducts pre-employment screening for all positions which includes a criminal background check, verification of work history, academic credentials, licenses, and certifications. Employment is contingent upon successful passing of the background check.
Instructions to Apply
Application deadline is 3:00PM Arizona time on the date indicated.

Please include all employment information in month/year format (e.g., 6/88 to 8/94), job title, job duties and name of employer for each position.

Resume should clearly illustrate how prior knowledge and experience meets the Minimum and Desired qualifications of this position.

ASU does not pay for travel expenses associated with interviews, unless otherwise indicated.

Only electronic applications are accepted for this position.

IMPORTANT NOTE: What is the meaning of "equivalent combination" in the minimum qualifications? It means one year of higher education or 24 credit hours, is equal to one year of experience. For example, a four year Bachelor's degree is equal to four years of experience.