Graduate Program Student Services Support Coordinator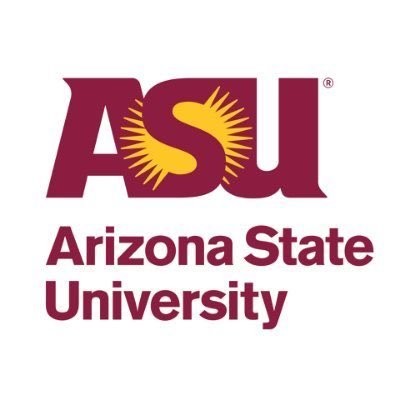 Arizona State University
Customer Service
Tempe, AZ, USA
Posted on Thursday, November 9, 2023
Graduate Program Student Services Support Coordinator
Grad Prg Student Svc Supp Cdr
Job Description
The School of International Letters and Cultures (SILC) is seeking a qualified, collaborative, and highly motivated individual to coordinate activities and functions of eight PhD and MA programs on world languages, literatures, and cultures. Under the supervision of the Director and Graduate Advisor, the candidate will assist with the school's implementation of the goals and objectives of these programs in accordance with established priorities, time limitations and quality customer service by using comprehensive knowledge of the curriculum, course content, and activities of the programs to support more than one hundred SILC graduate students and faculty.

The position is located on the Tempe Campus in Durham Hall. After an initial training and onboarding period, a remote work schedule of up to two days per week could be requested.
Job Family
Counseling & Development
Full-Time/Part-Time
Full-Time
Grant Funded Position
This is not a grant funded position and is not contingent on future grant funding.
Salary Range
$45,000 - $55,000 per year; DOE
Close Date
22-November-2023
Essential Duties
Under the supervision of the School Director and the Director of Graduate Studies, develops and oversees plans in accordance with established SILC unit and program objectives and funding limitations.
Provides assistance, information, and guidance to faculty and graduate students. This includes assisting with administrative needs related to applications, programs of study, deadlines, funding, graduation, travel, and other administrative processes.
Counsels and confers with students providing problem solving and resolution. Works closely with the director for graduate studies to ensure all students are being tracked for progress and all students' academic needs are met.
Interprets and enforces program and University policies and procedures. Provides technical resolution and options to problem situations within established parameters. Serves as an information resource for students on student services related issues or any related student matter.
Assists with sending appropriate academic policies and notifications to students and applicants. Regularly reviews and updates website and handbook content according to established program policies.
Works with the School's director of graduate studies and business operations manager on teaching assistant budget and graduate student financial support and travel, preparing disbursements, proposals, recommendations and approvals where appropriate and ensuring budget is adhered to and controlled.
Gathers information and prepares administrative reports and documents for management.
Actively works to recruit new graduate students by providing outstanding customer service and prompt assistance.
Provides support to admitted students during the matriculation process (from admissions to the start of the program).
Coordinates and assists with academic events as they pertain to recruitment/retention; this could include, but not be limited to, orientations, meet and greets, academic events, convocation, etc.; works with scholarship committees on local awards.
Attends and represents the School at University and College meetings on graduate studies professional development workshops; serves on committees and attends staff meetings as appropriate.
Identifies, develops and maintains working relationships with University and College units, including the Graduate College, as appropriate to work assignment.
Schedules MA and PhD examinations; organizes graduate reading examinations.
Assists with the annual departmental evaluations of graduate students.
Assists with the creation of all communication materials related to graduate programs.
Assists with initiatives to develop graduate student professional development opportunities.
Performs other related duties as needed by the Director and the Director of Graduate Studies.
Minimum Qualifications
Bachelor's degree in a field appropriate to the area of assignment and three years of related experience; OR, any equivalent combination of education and/or experience from which comparable knowledge, skills and abilities have been achieved.
Desired Qualifications
Demonstrated knowledge of issues pertaining to area of assignment.
Experience in coordinating and prioritizing work and activities of self and others.
Evidence of effective communication skills.
Demonstrated knowledge of Canvas learning management system.
Experience in working effectively in a multicultural environment subject to changing priorities and tight deadlines.
Evidence of a foreign language or area studies graduate degree.
Experience in business computer applications (e.g., Word, Excel, PowerPoint, Outlook).
Demonstrated knowledge of graduate admissions practices and principles.
Working Environment
Activities are performed in an environmentally controlled office setting subject to extended periods of sitting, keyboarding, and manipulating a computer mouse.
Required to stand for varying lengths of time and walk moderate distances to perform work.
Occasional bending, reaching, lifting, pushing and pulling up to 25 pounds.
Regular activities require flexibility to change priorities to meet new deadlines and to help resolve pressing student academic issues.
Ability to keep regular business hours on campus
Ability to read and understand administrative documents and write clearly in order to perform essential functions.
Use standard office equipment including, but not limited to computer workstation/laptop (keyboard, monitor, mouse), printer, fax, calculator, copier, scanner, telephone, and associated computer/technology peripherals.
Department Statement
The School of International Letters and Cultures is one of 19 academic units within The College of Liberal Arts and Sciences where students receive rich educational experiences that prepare them for life and citizenship in the modern world. In addition to courses taught by world-class faculty in both ancient and modern languages and cultures, students are exposed to various world languages and cultures through study abroad programs, full-year or semester-long language and cultural immersion programs, on-campus international guest speakers, international student organizations, intensive language study, and mentorship by internationally recognized faculty. With a teaching and research staff of approximately 200 faculty, lecturers, instructors, faculty associates, and graduate teaching assistants, SILC offers 28 undergraduate degrees, 12 graduate degrees, 15 summer study abroad programs and has approximately 600 majors and 70 graduate students.

The College of Liberal Arts and Sciences is the largest college at ASU and is organized in a divisional structure comprised of Humanities, Natural Sciences, and Social Sciences. In addition to top academic programs, award-winning faculty, and state-of-the-art lab and research facilities, The College offers unique opportunities to explore a vast spectrum of academic disciplines - from science and math to languages and philosophy - that few other colleges and universities can provide. With 13 schools, six departments, three programs, 89 majors, 136 graduate degrees, and over 40 world-class research centers and one-of-a-kind institutes, The College is redefining liberal arts and sciences education for the 21st century.
ASU Statement
Arizona State University is a new model for American higher education, an unprecedented combination of academic excellence, entrepreneurial energy and broad access. This New American University is a single, unified institution comprising four differentiated campuses positively impacting the economic, social, cultural and environmental health of the communities it serves. Its research is inspired by real world application blurring the boundaries that traditionally separate academic disciplines. ASU serves more than 100,000 students in metropolitan Phoenix, Arizona, the nation's fifth largest city. ASU champions intellectual and cultural diversity, and welcomes students from all fifty states and more than one hundred nations across the globe.

ASU is a tobacco-free university. For details visit https://wellness.asu.edu/explore-wellness/body/alcohol-and-drugs/tobacco

Arizona State University is a VEVRAA Federal Contractor and an Equal Opportunity/Affirmative Action Employer. All qualified applicants will receive consideration for employment without regard to race, color, religion, sex, sexual orientation, gender identity, national origin, disability, protected veteran status, or any other basis protected by law.

Notice of Availability of the ASU Annual Security and Fire Safety Report
In compliance with federal law, ASU prepares an annual report on campus security and fire safety programs and resources. ASU's Annual Security and Fire Safety Report is available online at https://www.asu.edu/police/PDFs/ASU-Clery-Report.pdf. You may request a hard copy of the report by contacting the ASU PD at 480-965-3456.

Relocation Assistance – For information about schools, housing child resources, neighborhoods, hospitals, community events, and taxes, visit https://cfo.asu.edu/az-resources.
Employment Verification Statement
ASU conducts pre-employment screening which may include verification of work history, academic credentials, licenses, and certifications.
Background Check Statement
ASU conducts pre-employment screening for all positions which includes a criminal background check, verification of work history, academic credentials, licenses, and certifications. Employment is contingent upon successful passing of the background check.
Fingerprint Check Statement
This position is considered safety/security sensitive and will include a fingerprint check. Employment is contingent upon successful passing of the fingerprint check.
Instructions to Apply
Application deadline is 3:00PM Arizona time on the date indicated.

Please include all employment information in month/year format (e.g., 6/88 to 8/94), job title, job duties and name of employer for each position.

Resume should clearly illustrate how prior knowledge and experience meets the Minimum and Desired qualifications of this position.

ASU does not pay for travel expenses associated with interviews, unless otherwise indicated.

Only electronic applications are accepted for this position.

IMPORTANT NOTE: What is the meaning of "equivalent combination" in the minimum qualifications? It means one year of higher education or 24 credit hours, is equal to one year of experience. For example, a four year Bachelor's degree is equal to four years of experience.