Research Analyst Assistant, Apprenticeship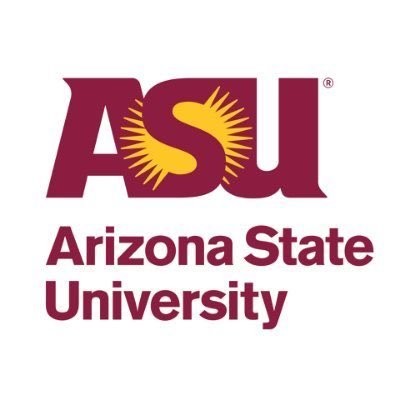 Arizona State University
IT
Tempe, AZ, USA
Posted on Thursday, November 9, 2023
Research Analyst Assistant, Apprenticeship
Research Analyst Assistant
Job Description
The Center for Cybersecurity and Trusted Foundations in the Global Security Initiative seeks applicants for the role of Research Analyst Assistant, as part of the Center's apprenticeship program. This position focuses on contributing to a cybersecurity research portfolio while experiencing firsthand the collaboration and culture of academic research. The apprenticeship can act as a 'preview' of a PhD program and is ideal for those who are curious about graduate school, but not yet ready to commit.

You will work under the close technical supervision of Center leadership, who are faculty in the School of Computing and Augmented Intelligence (SCAI) in the Ira A. Fulton Schools of Engineering (Tempe campus). Performing a wide variety of standard cybersecurity research procedures, techniques, and operations, effort will require ingenuity, resourcefulness, and adaptability to special and changing needs of research in the field.

Days and Schedule: This is a part-time (32 hours per week), benefits-eligible position.
Employment in this role is expected to last approximately six months.
International applicants in need of J-1 sponsorship are eligible to apply.
Job Family
Research & Laboratory
Department Name
Ctr Cybersec Trusted Found
Full-Time/Part-Time
Part-Time
VP Code
KNOWLEDGE ENTERPRISE DEV
Grant Funded Position
This is a grant funded position. Continuation is contingent on future grant funding.
Salary Range
$35,568 per year
Close Date
22-November-2023
Essential Duties
Assists with skilled procedures, tests and analysis requiring the understanding of and adaptation to program design and operation.
Helps in the analysis of data, writes portions of research progress reports, including helping summarize results of participating investigators, assists in preparation and writing of papers for publication, assists in writing reports on one or more aspects for large technical projects.
Under supervision, conducts literary and computer searches for research or development data, some of which may include specialized archival research.
Modifies, adapts, or varies standard procedures to meet the needs of the project and improves unsatisfactory tests.
Assists in the design and implementation of functionality assurance techniques and computer data systems.
Assists in judging the validity of data obtained from experimental procedures and recommends additional tests and/ or modifications. Assists in generating computerized statistical data for analytical purposes using a variety of scientific software packages, interprets data for research and development projects. Assists in the creation and management of databases for studies including setting up database and associated data entry programs and retrieving data from database for purposes of analyses or data review.
Helps operate and maintain laboratory and experimental equipment such as distributed software and hardware systems, performs bugfixes, arranges and/or coordinates maintenance of project infrastructure, assists in the design and fabrication of research software.
Assists in the development of written operating procedures and performs quality control checks to ensure procedures are followed.
Minimum Qualifications
Bachelor's degree in a field related to area of assignment AND one year of related experience; OR, Any equivalency combination of education and or experience from which comparable knowledge, skills and abilities have been achieved.
Desired Qualifications
Evidence of an established background in cybersecurity (identity management and access control, formal models for computer security, network and distributed systems security including mobile and cloud computing, vulnerability and risk assessment, and cybercrime analysis).
Demonstrated knowledge of the principles, tools, and techniques of the subject discipline (cybersecurity research).
Demonstrated knowledge of modern research methods, data collection, and analyses.
Experience in work that requires attention to detail and focus on accuracy.
Evidence of effective verbal and written communication skills.
Experience with research participants, community partners, other research staff and investigators.
Experience in analyzing and evaluating data.
Experience working with a complex structured team with instructions on routine work and general instructions on new assignments.
Working Environment
Regular activities require ability to manage multiple tasks at one time, to be able to prioritize tasks, and to interact in a team environment
Activities are performed in an environmentally controlled office setting and laboratory subject to extended periods of being in a stationary position, operating computer and other office productivity machinery; required to move a moderate distance to perform work.
Frequent moves up to 25 pounds for various needs.
Regular activities require ability to quickly change priorities which may include and/or are subject to resolution of conflicts.
Ability to clearly communicate in and exchange accurate information to perform essential duties.
May be required to wear personal protective equipment before entering laboratories such as lab coat, gloves, safety glasses, closed toe shoes and respirator.
Department Statement
The Center for Cybersecurity and Trusted Foundations (CTF), part of ASU's Global Security Initiative, is a multi-disciplinary center that brings together leading faculty, graduate students, and software engineers for impactful research and education efforts. In partnerships with government agencies and industry, current research activities involve malware reverse-engineering, next-generation authentication, identity management, dark web economics, automated binary analysis systems, human collaborations with automated cyber reasoning systems, and advanced decompilation.

The center is also dedicated to cybersecurity education at the local, national, and global scales. Through Capture the Flag hacking competitions, hands-on training platforms, workshops, internships, and apprenticeships, CTF aims to support a pipeline of top-tier learners who are prepared to fill the needs of the cybersecurity workforce.
ASU Statement
Arizona State University is a new model for American higher education, an unprecedented combination of academic excellence, entrepreneurial energy and broad access. This New American University is a single, unified institution comprising four differentiated campuses positively impacting the economic, social, cultural and environmental health of the communities it serves. Its research is inspired by real world application blurring the boundaries that traditionally separate academic disciplines. ASU serves more than 100,000 students in metropolitan Phoenix, Arizona, the nation's fifth largest city. ASU champions intellectual and cultural diversity, and welcomes students from all fifty states and more than one hundred nations across the globe.

ASU is a tobacco-free university. For details visit https://wellness.asu.edu/explore-wellness/body/alcohol-and-drugs/tobacco

Arizona State University is a VEVRAA Federal Contractor and an Equal Opportunity/Affirmative Action Employer. All qualified applicants will receive consideration for employment without regard to race, color, religion, sex, sexual orientation, gender identity, national origin, disability, protected veteran status, or any other basis protected by law.

Notice of Availability of the ASU Annual Security and Fire Safety Report
In compliance with federal law, ASU prepares an annual report on campus security and fire safety programs and resources. ASU's Annual Security and Fire Safety Report is available online at https://www.asu.edu/police/PDFs/ASU-Clery-Report.pdf. You may request a hard copy of the report by contacting the ASU PD at 480-965-3456.

Relocation Assistance – For information about schools, housing child resources, neighborhoods, hospitals, community events, and taxes, visit https://cfo.asu.edu/az-resources.
Employment Verification Statement
ASU conducts pre-employment screening which may include verification of work history, academic credentials, licenses, and certifications.
Background Check Statement
ASU conducts pre-employment screening for all positions which includes a criminal background check, verification of work history, academic credentials, licenses, and certifications. Employment is contingent upon successful passing of the background check.
Instructions to Apply
Application deadline is 3:00PM Arizona time on the date indicated.

Please include all employment information in month/year format (e.g., 6/88 to 8/94), job title, job duties and name of employer for each position.

Resume and Cover Letter should clearly illustrate how prior knowledge and experience meets the Minimum and Desired qualifications of this position.

ASU does not pay for travel expenses associated with interviews, unless otherwise indicated.

Only electronic applications are accepted for this position.

IMPORTANT NOTE: What is the meaning of "equivalent combination" in the minimum qualifications? It means one year of higher education or 24 credit hours, is equal to one year of experience. For example, a four year Bachelor's degree is equal to four years of experience.