Animal Technician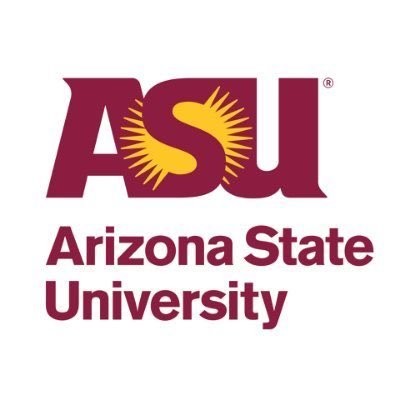 Arizona State University
Operations
Tempe, AZ, USA
Posted on Thursday, November 9, 2023
Animal Technician
Job Description
Arizona State University and The Department of Animal Careand& Technologies is looking to hire a Animal Technician. The Animal Technician role is an entry level position - the first in a series of four vivarium staff positions which report to the vivarium supervisors (Animal Technician, Animal Technician Sr., Animal Technologist, Animal Technologist Lead). ASU's Department of Animal Care and Technologies strives to develop our staff's skills and promote within the department, so this is an excellent opportunity to join our animal care team in our mission to provide quality care for the animals who serve to advance science and medicine.

As an Animal Technician you will be responsible for:
Performing husbandry of laboratory animals (primarily rodents and non-human primates), including cleaning and preparing cages, cleaning rooms and equipment, feeding and watering animals, providing enrichment, and completing documentation related to those activities.
Monitoring and reporting animal health cases and administering medical treatments according to veterinary instructions.
Receiving animal and supply shipments.
Assisting with rodent breeding colony management, including euthanasia.
Working individually and as part of a team to ensure that the animal care program remains compliant with all university, state, federal, and other regulations. ​
The following post-offer screenings are required and provided by ASU if hired:
Physical exam and fit testing for an N-95 respirator
MMR and tetanus vaccinations
Negative TB test
Job Family
Research & Laboratory
Department Name
Dept Animal Care Technologies
Full-Time/Part-Time
Full-Time
VP Code
KNOWLEDGE ENTERPRISE DEV
Grant Funded Position
This is not a grant funded position and is not contingent on future grant funding.
Salary Range
$20 per hour
Close Date
22-November-2023
Essential Duties
Perform daily husbandry for animals, including feeding, watering, changing cages, and providing enrichment.
Monitor room conditions and complete daily records, both written and electronic.
Clean cages, equipment, animal holding rooms, and other areas of the facility.
Operate cage washing and autoclave equipment.
Maintain a clean and orderly work environment to meet the standards of the institution.
Observe health and behavior of animals, report injuries or abnormalities to the veterinary team, and administer treatments as directed.
Operate computer software for health case monitoring, email, videoconferencing, data entry, and more.
Maintain a friendly team attitude with coworkers, veterinary team, researchers, and administration staff.
Minimum Qualifications
One year animal husbandry experience or American Association for Laboratory Animal Science (AALAS) Certification as an Assistant Laboratory Animal Technician; OR, any equivalent combination of experience and/or education from which comparable knowledge, skills, and abilities have been achieved.
Desired Qualifications
Experience working with animals in a research setting
Experience working with non-human primates
Evidence of effective communication skills, both verbal and written
Experience in using critical thinking and detail oriented skills
Experience using Microsoft applications (Word, Excel, Outlook, etc.) on Windows OS computers
Knowledge of husbandry techniques for a variety of animal species
Working Environment
Work activities are primarily performed in a climate-controlled animal research setting, with essential precautions in place for safely working with any biohazards and chemicals that may be present.
This job includes long periods of standing and low-demand walking.
Daily use of shared computers in a small office setting.
Frequent bending, reaching, lifting, pushing, and pulling of up to 50 pounds.
A dynamic work environment may require the ability to quickly adjust priorities throughout the day.
Ability to clearly communicate to perform essential duties.
Department Statement
ASU is committed to the ethical and humane treatment of animals in advancing research that benefits humans, animals, and the environment. ASU's Animal Care and Use Program provides animal housing, husbandry, and veterinary care; trains researchers on safe and ethical procedures; and ensures compliance with federal, state, and university regulations. The Department of Animal Care and Technologies (DACT) provides exemplary care to all animals housed on campus and technical support to all investigators and instructors who use animals to advance education and knowledge. Learn more about ASU's commitment to animal care at https://researchintegrity.asu.edu/animals
ASU Statement
Arizona State University is a new model for American higher education, an unprecedented combination of academic excellence, entrepreneurial energy and broad access. This New American University is a single, unified institution comprising four differentiated campuses positively impacting the economic, social, cultural and environmental health of the communities it serves. Its research is inspired by real world application blurring the boundaries that traditionally separate academic disciplines. ASU serves more than 100,000 students in metropolitan Phoenix, Arizona, the nation's fifth largest city. ASU champions intellectual and cultural diversity, and welcomes students from all fifty states and more than one hundred nations across the globe.

ASU is a tobacco-free university. For details visit https://wellness.asu.edu/explore-wellness/body/alcohol-and-drugs/tobacco

Arizona State University is a VEVRAA Federal Contractor and an Equal Opportunity/Affirmative Action Employer. All qualified applicants will receive consideration for employment without regard to race, color, religion, sex, sexual orientation, gender identity, national origin, disability, protected veteran status, or any other basis protected by law.

Notice of Availability of the ASU Annual Security and Fire Safety Report
In compliance with federal law, ASU prepares an annual report on campus security and fire safety programs and resources. ASU's Annual Security and Fire Safety Report is available online at https://www.asu.edu/police/PDFs/ASU-Clery-Report.pdf. You may request a hard copy of the report by contacting the ASU PD at 480-965-3456.

Relocation Assistance – For information about schools, housing child resources, neighborhoods, hospitals, community events, and taxes, visit https://cfo.asu.edu/az-resources.
Employment Verification Statement
ASU conducts pre-employment screening which may include verification of work history, academic credentials, licenses, and certifications.
Background Check Statement
ASU conducts pre-employment screening for all positions which includes a criminal background check, verification of work history, academic credentials, licenses, and certifications. Employment is contingent upon successful passing of the background check.
Instructions to Apply
Application deadline is 3:00PM Arizona time on the date indicated.

Please include all employment information in month/year format (e.g., 6/88 to 8/94), job title, job duties and name of employer for each position.

Resume and Cover Letter should clearly illustrate how prior knowledge and experience meets the Minimum and Desired qualifications of this position.

ASU does not pay for travel expenses associated with interviews, unless otherwise indicated.

Only electronic applications are accepted for this position.