Manager, Graduate Academic Advising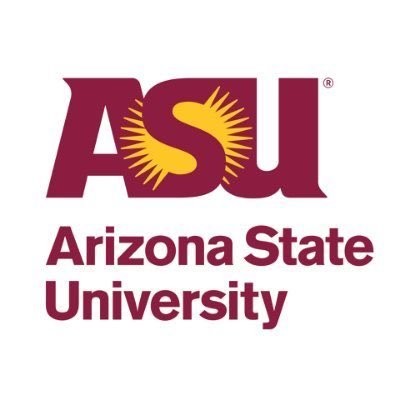 Arizona State University
Tempe, AZ, USA
Posted on Thursday, November 9, 2023
Manager, Graduate Academic Advising
Manager, Academic Advising
Job Description
The School of Human Evolution and Social Change is seeking a dynamic, highly motivated individual to serve in an integral role to provide comprehensive administrative support to advance graduate student initiatives and support graduate student success. Strong administrative skills, a passion for student success and a focus in advancing higher education initiatives, while providing hands-on support and services that enhance student experiences and outcomes are important for this role. This position will be responsible for providing primary support for graduate student services under the supervision of the Associate Director of Student and Academic Services, providing primary support for the Director of Graduate Studies; and taking direction from all stakeholders as well as the College of Liberal Arts and Sciences Dean's office. Approximately 125 of the 1100 students within the department are graduate students. The Manager of Graduate Academic Advising will work with minimal supervision with a team to deliver services and support to all aspects of the comprehensive list of programs (bachelors to doctoral) in the School of Human Evolution and Social Change (SHESC). Primary functions are coordinates large and small-scale events, delivers presentations, supports faculty, collaborates with internal and external stakeholders, utilize data for reports in excel using programs such as Analytics, PeopleSoft, etc. to support student success in our various programs, submits funding award requests, provides creative and keen insights that move the program forward, one-on-one academic advisement with prospective and current students in SHESC programs as well as initiatives related to recruitment, orientation, engagement, and retention through effective information management, marketing/promotional activities, information dissemination (i.e. student newsletters), awards programs and events.
Job Family
Advising & Admissions
Full-Time/Part-Time
Full-Time
Grant Funded Position
This is not a grant funded position and is not contingent on future grant funding.
Salary Range
$57,000 - $65,000 per year; DOE
Close Date
22-November-2023
Essential Duties
Manage graduate student success initiatives and administrative strategies. These initiatives include, but are not limited to

Interactive Plan of Study (iPOS)
Teaching assistant and research assistant selection, training and other processes
Advisor Portal and Salesforce
Engagement and student support
End of term processing
Graduate admissions processes

Use and interpret data to develop and evaluate project and strategy efficacy.
Manage projects, including day-to-day functions (coordination and integration of information) as well as long range planning and design, working with academic professionals and faculty.
Update graduate handbooks and catalog.
Provide the day-to-day problem-solving for escalation of graduate student issues that require management resolution.
Run and analyze data by running and manipulating reports in excel using programs such as, Analytics, PeopleSoft, etc. for student success in our various programs.
Advise students majoring in SHESC programs; assist students in the development of their academic plans; assist in maintaining materials regarding current curriculum information, critical tracking/progress towards degree, course availability, school/college policy and procedures, appropriately referring students for financial, health, grievance, personal, housing, career and other matters through collaboration with other University student services offices.
Provide student services such as assisting with grade changes for graduating students, assist with information regarding comprehensive exams, proposal/dissertation announcements, student communication and relevant web pages. Assist with admission paperwork, and yearly assessments on all graduate programs; assist graduate program director with TA assignments and ensure financial awards are noted in student accounts. Maintain all records related to student progress to degree, student funding status, grant and award recognitions, and post-graduate alumni information.
Provide support in recruitment and retention initiatives for new, continuing, and prospective students, including but not limited to increasing enrollments in study abroad, field schools, and summer/online offerings as well as research apprenticeships and internships. Work with student and academic services team on orientation, welcome events, town halls, commencement, homecoming, study abroad fairs, department receptions and the cultivation and support of relevant student organizations.
Maintain all records related to graduate education, including student progress to degree, student funding status, grant and award recognitions, and post-graduate alumni information.
Maintain a working relationship with the communication staff to ensure student-centric stories are featured on the School and University websites as well as appropriate media platforms; additional duties as assigned.
Submit funding award requests and works with the financial team to ensure assistantships, recruitment funds, and travel funds for students, student awards, etc. are processed efficiently.
Represent the School on College and University‐wide advisor committees and serves as liaison with the College of Liberal Arts and Sciences and relevant campus student services offices.
Act as a pivotal member of the School staff, attending meetings and report on student and program issues.
Work collaboratively and collegially with academic units and services throughout the university to facilitate comprehensive student support.
Utilize PeopleSoft, ASU Dashboards, Webextender, Analytics, GPortal, Salesforce and internet-based programs to generate reports to assist school leadership in making decisions for program development and implementation, and to monitor student recruitment, retention, and general student academic progress.
Minimum Qualifications
Master's degree in a related field AND six (6) years of related experience in advising, student recruitment/retention, related student services, teaching in a college/university environment, which includes three (3) years of leading work groups or supervisory experience; OR, Any equivalent combination of education and/or experience from which comparable knowledge, skills and abilities have been achieved.
Desired Qualifications
Completion of a Master's degree in a related area appropriate to this position (i.e. Higher Education, Anthropology, Social Sciences, etc.).

Demonstrated knowledge of current issues and theories in public and higher education, college academic advising, student recruitment, retention, and student success.

Experience working with undergraduate or graduate level students.

Experience working with diverse student populations.

Experience working with faculty.

Experience with student information systems (i.e. PeopleSoft), student degree auditing reports (i.e. DARS/IPOS), MS Office Suite, data retrieval, salesforce, reporting, analysis, spreadsheets, and

data dashboards.

Experience in designing and delivering oral and written presentations.

Experience in organizing/planning special events and activities.

Evidence of effective verbal and written communication skills.

Strategic thinker and self-starter

: the ability to problem solve, apply critical thinking and time management skills.

Collaborative Thinker:

experience in working independently as well as a member of a team

with peers, faculty, students, administration and other interested parties

to produce desired outcomes.

Analytical mindset:

organizing, collecting, analyzing, and reporting a variety of data in written, verbal and electronic formats.

Demonstrated knowledge of project management.

Agile in a fast-paced and ever-changing environment

offering high-level, fast paced customer service in a student services environment that prioritizes the success of a student in their approach to supporting student success.
Working Environment
Activities performed in an environmentally controlled office setting subject to extended periods of sitting, keyboarding and utilizing a mouse.
Use of computer, software and office machines.
Required to stand for varying lengths of time and walk moderate distances to perform work.
Frequent bending, reaching, lifting, pushing and pulling up to 25 pounds.
Communicate orally and in writing to perform essential functions.
Work both independently and within a complex structured team.
Department Statement
Known for its leadership in innovative education and research, the School of Human Evolution and Social Change includes one of the nation's top-ranked anthropology programs and the largest and most research-productive transdisciplinary anthropology faculty in the nation. Staying true to our four-field anthropological origins means we remain committed to leveraging a long-term, comparative, and holistic perspective on human origins and diversity as a way to understand and address complex problems, now and for the future, and a deep concern for community engagement and social justice. In addition to anthropology, our students can earn degrees in global health, applied mathematics for the life and social sciences and museum studies. We are also known for our high quality study abroad, field school programs and research apprenticeship opportunities for our ~1,000 undergraduate majors and ~125 graduate students.

We offer a dynamic, collegial, and challenging work environment due to the pace of innovation, complex array of research and academic programs, and high profile initiatives. SHESC is the largest social science unit in the College of Liberal Arts and Sciences, ASU's largest and most diverse college. For complete information see http://shesc.asu.edu/.

ASU Statement
Arizona State University is a new model for American higher education, an unprecedented combination of academic excellence, entrepreneurial energy and broad access. This New American University is a single, unified institution comprising four differentiated campuses positively impacting the economic, social, cultural and environmental health of the communities it serves. Its research is inspired by real world application blurring the boundaries that traditionally separate academic disciplines. ASU serves more than 100,000 students in metropolitan Phoenix, Arizona, the nation's fifth largest city. ASU champions intellectual and cultural diversity, and welcomes students from all fifty states and more than one hundred nations across the globe.

ASU is a tobacco-free university. For details visit https://wellness.asu.edu/explore-wellness/body/alcohol-and-drugs/tobacco

Arizona State University is a VEVRAA Federal Contractor and an Equal Opportunity/Affirmative Action Employer. All qualified applicants will receive consideration for employment without regard to race, color, religion, sex, sexual orientation, gender identity, national origin, disability, protected veteran status, or any other basis protected by law.

Notice of Availability of the ASU Annual Security and Fire Safety Report
In compliance with federal law, ASU prepares an annual report on campus security and fire safety programs and resources. ASU's Annual Security and Fire Safety Report is available online at https://www.asu.edu/police/PDFs/ASU-Clery-Report.pdf. You may request a hard copy of the report by contacting the ASU PD at 480-965-3456.

Relocation Assistance – For information about schools, housing child resources, neighborhoods, hospitals, community events, and taxes, visit https://cfo.asu.edu/az-resources.
Employment Verification Statement
ASU conducts pre-employment screening which may include verification of work history, academic credentials, licenses, and certifications.
Background Check Statement
ASU conducts pre-employment screening for all positions which includes a criminal background check, verification of work history, academic credentials, licenses, and certifications. Employment is contingent upon successful passing of the background check.
Instructions to Apply
Application deadline is 3:00PM Arizona time on the date indicated.

Please include all employment information in month/year format (e.g., 6/88 to 8/94), job title, job duties and name of employer for each position.

Resume should clearly illustrate how prior knowledge and experience meets the Minimum and Desired qualifications of this position.

ASU does not pay for travel expenses associated with interviews, unless otherwise indicated.

Only electronic applications are accepted for this position.

IMPORTANT NOTE: What is the meaning of "equivalent combination" in the minimum qualifications? It means one year of higher education or 24 credit hours, is equal to one year of experience. For example, a four year Bachelor's degree is equal to four years of experience.