Assistant Director, First Year Recruitment Initiatives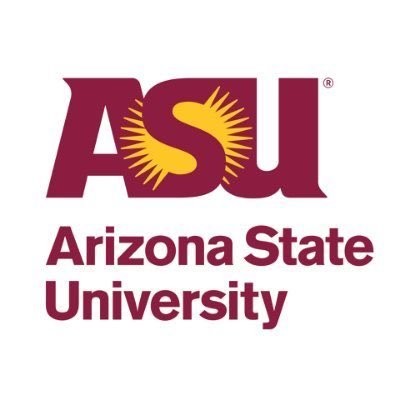 Arizona State University
West Valley City, UT, USA · Valley, NE, USA
Posted on Thursday, November 9, 2023
Assistant Director, First Year Recruitment Initiatives
Job Description
At Arizona State University, we measure ourselves not by whom we exclude, but rather by whom we include and how they succeed. In Admission Services, we are passionate about helping students find their right university fit and working together as a team to achieve our enrollment goals. If you are solution-oriented, love helping people, believe in the transformative power of higher education and enjoy working in a fast-paced environment, then you will thrive in Admission Services.

As a member of the First Year Student Recruitment team, and under direction of the Director of Arizona First Year Recruitment, this position is responsible for managing and overseeing first year student recruitment and team members in assigned territories/markets and campus, in addition to coordinating student recruitment plans and activities to meet university recruitment and enrollment goals, while primarily based at the ASU West Valley Campus.

The focus of this job is making connections with people, motivating and inspiring them to achieve results. Poise and an engaging, empathetic communication style based on natural warmth and enthusiasm is the key to achieving the goals of this job. The work is results based and requires gaining the commitment and buy-in of others. While the job requires strong initiative and self-direction, results are only achieved with and through people. A sincere appreciation for people and how they are each uniquely motivated is the foundation for designing and implementing interactive communication and decision-making processes. Knowledge and skill in how to successfully influence and persuade others by understanding how their individual needs and motivations link to goals is essential. The job requires a high degree of "selling", whether of ideas and policies within the organization, or educational options or services in the marketplace. The job environment is fast-paced and results oriented. While there is urgency to goal achievement, responsibility for the achievement of results needs to be shared and effectively delegated when necessary. Initiating projects and processes beyond established organization practices will often require training and developing others, and enlisting their support by using a "selling" rather "telling" communication style. A self-confident, approachable style that can enliven, engage and positively impact individuals and groups is essential. The job has a variety of tasks and is dynamic and changing. Because goals and desired results can quickly change, the job requires regularly meeting and pro-actively establishing relationships with new groups. The ability to understand, quickly react and motivate others to adapt to the changing organization environment is a critical key to success. In general, the core of this position requires a motivated and motivating team builder and organization developer.

Department Name
Admission Services
Full-Time/Part-Time
Full-Time
Grant Funded Position
This is not a grant funded position and is not contingent on future grant funding.
Salary Range
$55,000 per year
Close Date
22-November-2023
Essential Duties
Manage, supervise, train and evaluate assigned team of first-year recruitment coordinators at West campus focused on Arizona first-year student recruitment and enrollment initiatives.
Monitor recruitment team progress towards goals, assigned tasks and duties, and conduct corrective action as required.
Serve as a lead resource regarding trends related to Arizona resident recruitment specifically in assigned markets.
Assist with in-office admission appointments and University Information Sessions, frequent presentations in front of large audiences, and recruitment events as assigned.
Serve as an Admission Services liaison with assigned university stakeholders and constituents associated with the engagement and recruitment of assigned student markets and/or programmatic involvement.
Identify and resolve problems and issues impacting students and enrollment processes
Assist with training on enrollment practices for university enrollment partners and schools for ASU West Valley.
Monitor, analyze, and provide reports and recommendations to management regarding the enrollment trends and the pursuit of new student enrollment goals for ASU West Valley.
Work with Admission Services supervisors to ensure minimum operational staffing levels are maintained at ASU West Valley to facilitate student service, campus visits and events.
Conduct and assist with the development of long- and short-range goals.
Develop objectives, and activities based on department goals.
Develop, maintain, and implement department policies and procedures.
Serve as a representative of the University at state, regional and national organizations, boards, councils and committees as assigned.
Represent the department and serves on various department and university committees.
Act as liaison with the community, students, faculty, and staff in facilitating university programs.
Develop, implement, and evaluate department programs.
Assist in the design, development and coordination of projects.
Resolve problems and issues affecting the department and recommend measures to improve the effectiveness and efficiency of the department.
Plan, direct and review the activities and operations of the department.
Determine and take appropriate corrective action and discipline including termination.
Manage the design, development and coordination of projects.
Frequent nights and occasional weekends are required to perform the tasks necessary to be successful in this position.
Perform other duties as assigned.
Minimum Qualifications
Bachelor's degree in a field appropriate to the area of assignment AND six (6) years of related administrative experience, which includes three (3) years of supervisory experience; OR, Ten (10) years of related administrative experience, which includes three (3) years of supervisory experience; OR, Any equivalent combination of education and/or experience from which comparable knowledge, skills and abilities have been achieved.
Desired Qualifications
Experience with student recruitment and admission practices.
Experience in strategic planning and decision-making principles and procedures.
Experience in organizational management and prioritizing for effective and efficient use of time and resources.
Experience in organizing work of others and self.
Experience in developing and maintaining effective working relationships.
Experience in program design and development.
Working Environment
Activities are performed in an environmentally controlled office setting subject to extended periods of sitting, keyboarding and manipulating a computer mouse.
Frequently required to stand for varying lengths of time and walk moderate distances to perform work.
Frequent bending, reaching, lifting, pushing and pulling up to 25 pounds.
Regular activities require ability to quickly change priorities which may include and/or are subject to resolution of conflicts.
Ability to clearly communicate to perform essential functions.
Frequent travel, involving operation of a motor vehicle.
Regular use of standard office equipment including, but not limited to: computer workstation/laptop (keyboard, monitor, mouse), printer, fax, calculator, copier, telephone and associated computer/technology peripherals.
This position receives regular review of objectives.
Frequent evenings and weekends are expected.
Department Statement
In support of the university's mission and goals, Academic Enterprise Enrollment creates, promotes and institutionalizes the broadest possible awareness of ASU as the New American University by utilizing a variety of data-informed strategies to enroll a diverse student population representative of the vision of Arizona State University. AEE brings discipline to the formulation of enrollment strategy and the refinement of enrollment processes, and is an effective collaborator with our college and school colleagues and other enrollment partners within the Academic Enterprise, Knowledge Enterprise and Learning Enterprise. AEE is comprised of the following units: Academic Enterprise Communications; Admission Services; Financial Aid and Scholarship Services; University Registrar Service; the Pat Tillman Veterans Center; and the International Student and Scholar Center.

Academic Enterprise Enrollment Core Values:
Make the human connection: We commit to listen, offer empathy and show compassion.
Drive success with teamwork: We solve problems with collaboration and creativity.
Promote a thriving community: we recognize work-life balance and embrace our individual differences.
Go above and beyond: We share our time, talents and expertise to make an impact in all that we do.
See the extraordinary through our efforts: We support those who are pursuing their dreams.
Lead with respect and positive intent in every situation: We communicate openly, genuinely, and with transparency.

ASU offers an array of employee benefits, including reduced tuition for employees, their spouses and dependents; competitive rates for health and life benefits; a wellness program; disability and leave program; paid holidays; and retirement programs. Visit https://cfo.asu.edu/hr-benefits for further details, as well as https://cfo.asu.edu/hr-applicant for a message to future ASU employees.

ASU Statement
Arizona State University is a new model for American higher education, an unprecedented combination of academic excellence, entrepreneurial energy and broad access. This New American University is a single, unified institution comprising four differentiated campuses positively impacting the economic, social, cultural and environmental health of the communities it serves. Its research is inspired by real world application blurring the boundaries that traditionally separate academic disciplines. ASU serves more than 100,000 students in metropolitan Phoenix, Arizona, the nation's fifth largest city. ASU champions intellectual and cultural diversity, and welcomes students from all fifty states and more than one hundred nations across the globe.

ASU is a tobacco-free university. For details visit https://wellness.asu.edu/explore-wellness/body/alcohol-and-drugs/tobacco

Arizona State University is a VEVRAA Federal Contractor and an Equal Opportunity/Affirmative Action Employer. All qualified applicants will receive consideration for employment without regard to race, color, religion, sex, sexual orientation, gender identity, national origin, disability, protected veteran status, or any other basis protected by law.

Notice of Availability of the ASU Annual Security and Fire Safety Report
In compliance with federal law, ASU prepares an annual report on campus security and fire safety programs and resources. ASU's Annual Security and Fire Safety Report is available online at https://www.asu.edu/police/PDFs/ASU-Clery-Report.pdf. You may request a hard copy of the report by contacting the ASU PD at 480-965-3456.

Relocation Assistance – For information about schools, housing child resources, neighborhoods, hospitals, community events, and taxes, visit https://cfo.asu.edu/az-resources.
Employment Verification Statement
ASU conducts pre-employment screening which may include verification of work history, academic credentials, licenses, and certifications.
Background Check Statement
ASU conducts pre-employment screening for all positions which includes a criminal background check, verification of work history, academic credentials, licenses, and certifications. Employment is contingent upon successful passing of the background check.
Fingerprint Check Statement
This position is considered safety/security sensitive and will include a fingerprint check. Employment is contingent upon successful passing of the fingerprint check.
Instructions to Apply
Application deadline is 3:00PM Arizona time on the date indicated.

Please include all employment information in month/year format (e.g., 6/88 to 8/94), job title, job duties and name of employer for each position.

Resume should clearly illustrate how prior knowledge and experience meets the Minimum and Desired qualifications of this position.

ASU does not pay for travel expenses associated with interviews, unless otherwise indicated.

Only electronic applications are accepted for this position.

IMPORTANT NOTE: What is the meaning of "equivalent combination" in the minimum qualifications? It means one year of higher education or 24 credit hours, is equal to one year of experience. For example, a four year Bachelor's degree is equal to four years of experience.