Events Coordinator Senior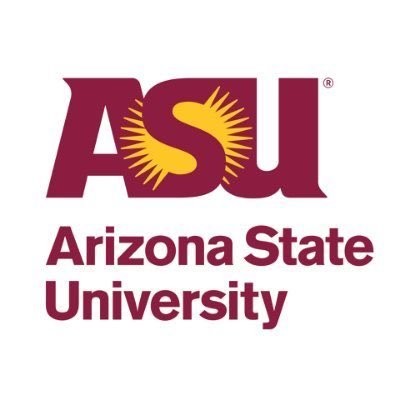 Arizona State University
Administration
Tempe, AZ, USA
Posted on Thursday, November 9, 2023
Events Coordinator Senior
Job Description
Under direction of the Herberger Institute for Design and the Arts Assistant Director of Student Engagement, performs work of considerable difficulty planning, coordinating, organizing, staffing and supervising the programming and delivery of special events. Serves as the primary point of contact for special event logistics, particularly for Fall Welcome, Graduation, Homecoming, Open Door, and Salute to Service. Will also support other events and programs within the department. Candidates are required to maintain a flexible work schedule in order to coordinate and attend evening and weekend events.
Job Family
Theatrical & Public Events
Department Name
Herberger Inst Student Success
Full-Time/Part-Time
Full-Time
Grant Funded Position
This is not a grant funded position and is not contingent on future grant funding.
Salary Range
$50,000 - $55,000 per year; DOE
Close Date
22-November-2023
Essential Duties
Develops a complete logistical plan for each event including, but not limited to: budget, staff, timetable and event procedures.
Provides administrative support in conjunction with departments, units and centers to ensure continuity of effort and attainment of event goals.
Provides consultative assistance to departments and centers in the adaptation of events logistics to achieve desired outcomes.
Maintains collaborative rapport with appropriate departments, centers and units to assess event needs and develop event recommendations and plan.
Maintains and establishes a positive working relationship with all stakeholders.
Interacts with department and/or unit leads to discuss results of events, financial and operational analysis, observations, and recommendations to strengthen and/or improve operational efficiency and effectiveness.
Provides assessment of event objectives and outcomes to determine whether financial controls are adequate.
Acts as primary liaison for event needs. Directs and oversees activities of student workers assigned to events.
Provides on-site presence and support as needed during the event to ensure coordination of all aspects of the event including, but not limited to: service levels, contract negotiation, vendor selection, collateral materials, set-up/break-down and registration to ensure delivery of successful, effective and smooth events.
Develops performance indicators and accountability reports for special events and maintains files of all pertinent information.
Works closely with the college leadership to identify and prioritize event problems and corrective action strategies.
Works on multiple, concurrent projects under tight deadlines.
Minimum Qualifications
Bachelor's degree in Business Administration or related field AND three years of facility and/or service administration and coordination experience; OR, seven years of progressively responsible experience in facility and/or service administration and coordination; OR, any equivalent combination of experience and/or education from which comparable knowledge, skills and abilities have been achieved.
Desired Qualifications
Demonstrated knowledge of issues pertaining to event management within the context of design and the arts is an added preference
Experience in working independently, demonstrating initiative, and moving ideas from concept to execution.
Demonstrated knowledge of budgets, finance and management principles and practices.
Experience in event operations and logistics.
Experience in supervision, training, and support of students and professional staff.
Evidence of interpersonal skills.
Experience handling confidential matters with sensitivity and respect.
Demonstrated knowledge of project management and organization practices.
Demonstrated knowledge of accepted standards of courtesy, etiquette, social sense, and personal demeanor.
Ability to be a self-starter with the mindset that no task is too big or too small.
Experience in executing events with polish and precision and possess a high degree of customer service.
Experience in using digital tools such as Zoom, Microsoft Office Suite (Word, PowerPoint, Excel, SharePoint, Outlook, etc.)
Working Environment
Activities are performed in an environmentally controlled office setting subject to extended periods of sitting, keyboarding, and manipulating a computer mouse; required to stand for varying lengths of time and walk moderate distances to perform work.
Occasional bending, reaching, lifting, pushing and pulling up to 40 pounds.
Regular activities require ability to quickly change priorities.
Ability to clearly communicate to perform essential functions.
This position requires evening and weekend work as dictated by event needs.
This position is primarily based on the Tempe campus but candidate must have ability to navigate across multiple campus locations.
Department Statement
The Herberger Institute comprises the School of Art; School of Arts, Media and Engineering; The Sidney Poitier New American Film School; School of Music, Dance and Theatre; The Design School; and the ASU Art Museum. With 130 degree and certificate options, and programs ranked top 20 in art, design, music, theatre, digital culture, film, dance and more, plus a top university art museum, a leading immersive media facility, and national and international partnerships, the Herberger Institute is a powerhouse of art, culture and design.

Our mission is to position designers, artists, scholars and educators at the center of public life and prepare them to use their creative capacities to advance culture, build community and imaginatively address today's most pressing challenges.

The vision of the Herberger Institute is to advance the New American University by embedding designers, artists and arts-based inquiry at its core and throughout the communities it serves locally, nationally and internationally. With 7,000+ students, mare than 700 faculty members, and 130 program options, the Herberger Institute is committed to redefining the 21st-century design and arts school.

As part of Arizona State University, the most innovative university in the nation, the Herberger Institute seeks to drive and scale new ways for arts and design to have impact in our world. We invite you to join our work.

Values:
Creativity as a core 21st-century competency
Design and the arts as critical resources for transforming our society
Innovation, enterprise and entrepreneurship
Interdisciplinary and transdisciplinary collaboration and research
Social embeddedness
Projecting all voices
Excellence
https://herbergerinstitute.asu.edu/
Why work @ASU -
https://cfo.asu.edu/why-work-asu
Total compensation at ASU is defined as more than the salary paid for the valuable work performed to support the success of our ASU students. It includes:
Salary and wages paid
Comprehensive package of affordable benefit plans and programs
Access to world-class educational opportunities at deeply discounted rates
ASU's total compensation estimator shows the approximate value of your overall compensation
ASU is a diverse enterprise with a wide variety of work and learning modes, locations and a commitment to sustainability, innovation and employee work-life balance. We are determined to maintain our position as an employer of choice in a competitive labor market.
Flexible work options
Alternative work schedules can include four, 10-hour workdays in a workweek; a nine-day, 80-hour schedule over two workweeks for exempt employees only; and staggered start and stop times.
Hybrid work is an arrangement where employees spend a minimum of 60% of their regular workweek at their primary ASU work location. Dean or vice president-level approval is required.
ASU Statement
Arizona State University is a new model for American higher education, an unprecedented combination of academic excellence, entrepreneurial energy and broad access. This New American University is a single, unified institution comprising four differentiated campuses positively impacting the economic, social, cultural and environmental health of the communities it serves. Its research is inspired by real world application blurring the boundaries that traditionally separate academic disciplines. ASU serves more than 100,000 students in metropolitan Phoenix, Arizona, the nation's fifth largest city. ASU champions intellectual and cultural diversity, and welcomes students from all fifty states and more than one hundred nations across the globe.

ASU is a tobacco-free university. For details visit https://wellness.asu.edu/explore-wellness/body/alcohol-and-drugs/tobacco

Arizona State University is a VEVRAA Federal Contractor and an Equal Opportunity/Affirmative Action Employer. All qualified applicants will receive consideration for employment without regard to race, color, religion, sex, sexual orientation, gender identity, national origin, disability, protected veteran status, or any other basis protected by law.

Notice of Availability of the ASU Annual Security and Fire Safety Report
In compliance with federal law, ASU prepares an annual report on campus security and fire safety programs and resources. ASU's Annual Security and Fire Safety Report is available online at https://www.asu.edu/police/PDFs/ASU-Clery-Report.pdf. You may request a hard copy of the report by contacting the ASU PD at 480-965-3456.

Relocation Assistance – For information about schools, housing child resources, neighborhoods, hospitals, community events, and taxes, visit https://cfo.asu.edu/az-resources.
Employment Verification Statement
ASU conducts pre-employment screening which may include verification of work history, academic credentials, licenses, and certifications.
Background Check Statement
ASU conducts pre-employment screening for all positions which includes a criminal background check, verification of work history, academic credentials, licenses, and certifications. Employment is contingent upon successful passing of the background check.
Fingerprint Check Statement
This position is considered safety/security sensitive and will include a fingerprint check. Employment is contingent upon successful passing of the fingerprint check.
Instructions to Apply
Application deadline is 3:00PM Arizona time on the date indicated.

Please include all employment information in month/year format (e.g., 6/88 to 8/94), job title, job duties and name of employer for each position.

Resume should clearly illustrate how prior knowledge and experience meets the Minimum and Desired qualifications of this position.

ASU does not pay for travel expenses associated with interviews, unless otherwise indicated.

Only electronic applications are accepted for this position.

IMPORTANT NOTE: What is the meaning of "equivalent combination" in the minimum qualifications? It means one year of higher education or 24 credit hours, is equal to one year of experience. For example, a four year Bachelor's degree is equal to four years of experience.