Manager, Marketing and Communication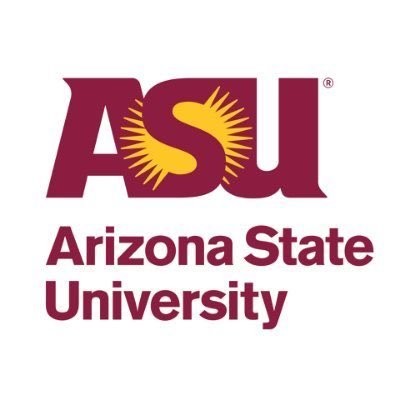 Arizona State University
Marketing & Communications
Tempe, AZ, USA
Posted on Thursday, November 9, 2023
Manager, Marketing and Communication
Mgr Marketing +Communication
Job Description
Are you passionate and energetic about creating compelling content in multiple voices to engage students, parents, institutional stakeholders and external audiences through diverse communication channels? Is your marketing toolkit finely tuned to impact and elevate the branding, marketing and communication efforts of one of the largest schools in The College of Liberal Arts and Sciences at ASU? If so, your next professional adventure awaits.

The Marketing and Communications Manager for the Hugh Downs School of Human Communication is an energetic, detail-oriented, creative writer and multimedia storyteller who works collaboratively to identify, research, write, curate and edit content for all internal and external communications vehicles and platforms. From interviewing and writing engaging stories that connect with the larger community to the development and deployment of creative digital campaigns, the Marketing and Communications Manager will be responsible for developing and executing all marketing efforts to promote the school's recruitment efforts, retention and brand development for the school, including paid advertising campaigns, multichannel communication strategies and more.

This role works closely and collaboratively with staff and faculty in the school, as well as The College Dean's Office, academic units and partners across the university to support ASU's enterprise communications initiatives.
Job Family
Marketing & Media Relations
Department Name
Hugh Downs School Of Comm
Full-Time/Part-Time
Full-Time
Grant Funded Position
This is not a grant funded position and is not contingent on future grant funding.
Salary Range
$62,400 - $72,000 per year; DOE
Close Date
22-November-2022
Essential Duties
Plans, develops, and writes creative, high-quality communications for the Hugh Downs School of Human Communication (e.g., faculty, staff, students, donors, prospective students, and the general public) using multiple digital and print communications mediums (e.g. email, print, web, social media).
Researches and collects information, including interviewing skills, web research skills, and other intelligence gathering techniques.
Works independently and collaboratively with Hugh Downs School of Human Communication stakeholders, team members and project owners to identify and coordinate opportunities to define objectives and needs to create on-brand, on-strategy compelling creative work and long-form stories.
Creatively generates new and interesting ways to tell stories – from print and video to audio, podcasts, slideshows and informational graphics.
Produces marketing communications materials and collaterals including, but not limited to, brochures, promotional announcements or flyers, print advertisements, and direct mail pieces, serving as chief copywriter and editor for these materials.
Develops campaigns to support student enrollment, outreach, and recruitment.
Develop and manage paid advertising campaigns for multichannel platforms, using performance metrics to drive strategy and make recommendations.
Engages with marketing and communications representatives across ASU academic and business units to source content.
Researches and develops social media and digital marketing strategies and standards to reach and engage online customer/member audiences.
Develops, executes and audits social media advertising strategies, including curating content, maintaining an annual content calendar and attending events to conduct real-time social media.
Analyzes content and advertising performance utilizing web analytics, on-going reviews and evaluations to generate reporting and improvement recommendations.
Manages and works collaboratively with front office staff to plan and participate in university-wide events (Homecoming, Open Door, Awards Ceremonies, and ad-hoc receptions, etc); take photographs of School events and incorporate content onto website.
Ensures quality and accuracy of email campaigns by critically evaluating/verifying large contact lists, thoroughly testing and proofing campaigns and complying with industry direct mail protocols to maintain a high email sending reputation.
Oversees the school website, identifying information needs and developing content to fill these, ensuring timely posting of news and events, and ensuring continuous improvement of the school's digital presence.
Develops marketing communications strategy, tactics, and key messages, and makes recommendations to best serve the unit's needs, in coordination with stakeholders and school leadership.
Performs other duties as assigned.
Minimum Qualifications
Bachelor's degree in Communications, Journalism, Public Relations, Marketing or closely related field AND five (5) years of experience in a public relations/marketing role; OR, Any equivalent combination of education and/or experience from which comparable knowledge, skills and abilities have been achieved.
Desired Qualifications
Experience working in Higher Education, creative services or agency setting.
Advanced knowledge writing in AP style, media relations, pitching stories, content development and editing.
Demonstrated knowledge of strategic communication and marketing principles for a multi-channel environment..
Evidence of effective written and verbal communication skills.
Experience in using creative and critical thinking skills, goal setting and attention to detail.
Experience using analytical skills in transforming business insights into strategic planning.
Experience using content curation skills, transforming content across platforms to meet different audience needs; ability to visualize the best way to present content.
Experience using client relationship skills, being self-directed and in taking initiatives to completion.
Demonstrated knowledge of web content best practices.
Experience in working with an interdisciplinary team of communication, marketing, and technology professionals leading strategic communications, marketing and storytelling.
Experience in developing effective multi-media campaigns, content creation and utilizing social media scheduling tools and technology administration.
Project management experience: managing multiple projects simultaneously; working effectively and efficiently with individuals and teams within a diverse environment; and using project management tools.
Demonstrated knowledge of Salesforce Marketing Cloud or other email marketing platforms.
Demonstrated knowledge of Drupal or other website management platforms, such as Wordpress.
Experience in planning, scheduling and supervising the work of others.
Working Environment
Activities are performed in an environmentally controlled office setting subject to extended periods of sitting, keyboarding and manipulating a computer mouse
Required to stand for varying lengths of time and walk moderate distances to perform work
Frequent bending, reaching, lifting, pushing and pulling up to 25 pounds
Regular activities require ability to quickly change priorities, which may include and/or are subject to resolution of conflicts
Ability to clearly communicate to perform essential functions
Days and Schedule:
Monday thru Friday 8:00 am - 5:00 pm, evenings and weekends may occasionally be required.
The position is eligible for Hybrid work. This is an arrangement where employees spend a minimum of 60% of their regular workweek at their primary ASU work location.
Department Statement
The Hugh Downs School of Human Communication offers BA, BS, MA, and PhD degrees. The program currently has approximately 2,000 on-campus and online majors. The School is composed of a distinguished interdisciplinary faculty recognized for teaching and research excellence in areas of Human Communication including: health communication, intercultural communication, interpersonal communication, organizational communication, performance studies, and rhetoric. For more information on our School, please visit our website at:
https://humancommunication.asu.edu/

ASU is one of Forbes Best Large Employers in the U.S.:
https://news.asu.edu/20230215-forbes-names-asu-best-large-employer-us
ASU Statement
Arizona State University is a new model for American higher education, an unprecedented combination of academic excellence, entrepreneurial energy and broad access. This New American University is a single, unified institution comprising four differentiated campuses positively impacting the economic, social, cultural and environmental health of the communities it serves. Its research is inspired by real world application blurring the boundaries that traditionally separate academic disciplines. ASU serves more than 100,000 students in metropolitan Phoenix, Arizona, the nation's fifth largest city. ASU champions intellectual and cultural diversity, and welcomes students from all fifty states and more than one hundred nations across the globe.

ASU is a tobacco-free university. For details visit https://wellness.asu.edu/explore-wellness/body/alcohol-and-drugs/tobacco

Arizona State University is a VEVRAA Federal Contractor and an Equal Opportunity/Affirmative Action Employer. All qualified applicants will receive consideration for employment without regard to race, color, religion, sex, sexual orientation, gender identity, national origin, disability, protected veteran status, or any other basis protected by law.

Notice of Availability of the ASU Annual Security and Fire Safety Report
In compliance with federal law, ASU prepares an annual report on campus security and fire safety programs and resources. ASU's Annual Security and Fire Safety Report is available online at https://www.asu.edu/police/PDFs/ASU-Clery-Report.pdf. You may request a hard copy of the report by contacting the ASU PD at 480-965-3456.

Relocation Assistance – For information about schools, housing child resources, neighborhoods, hospitals, community events, and taxes, visit https://cfo.asu.edu/az-resources.
Employment Verification Statement
ASU conducts pre-employment screening which may include verification of work history, academic credentials, licenses, and certifications.
Fingerprint Check Statement
This position is considered safety/security sensitive and will include a fingerprint check. Employment is contingent upon successful passing of the fingerprint check.
Instructions to Apply
Application deadline is 3:00PM Arizona time on the date indicated.

Please include all employment information in month/year format (e.g., 6/88 to 8/94), job title, job duties and name of employer for each position.

Resume should clearly illustrate how prior knowledge and experience meets the Minimum and Desired qualifications of this position.

ASU does not pay for travel expenses associated with interviews, unless otherwise indicated.

Only electronic applications are accepted for this position.

IMPORTANT NOTE: What is the meaning of "equivalent combination" in the minimum qualifications? It means one year of higher education or 24 credit hours, is equal to one year of experience. For example, a four year Bachelor's degree is equal to four years of experience.