Security Officer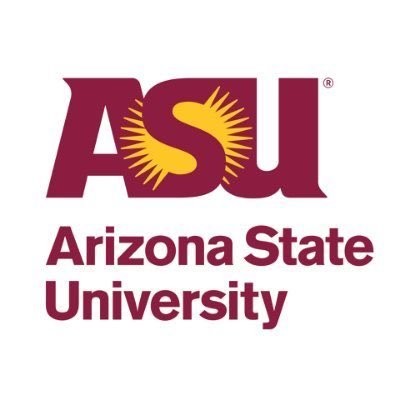 Arizona State University
Tempe, AZ, USA
Posted on Friday, November 10, 2023
Security Officer
Job Description
Sun Devil Athletics is seeking part-time Security Officers who, under general supervision, maintains security and safety of people and property of Sun Devil Athletics. Duties are performed indoors and outdoors, requiring extensive walking. Adheres to NCAA and PAC-12 rules and regulations, as well as the policies and procedures of the department, the University, and the Arizona Board of Regents.
Department Name
SDA Operations And Facilities
Grant Funded Position
This is not a grant funded position and is not contingent on future grant funding.
Salary Range
$16.90 per hour
Close Date
16-November-2023 is the initial close date. Applications will continue to be accepted and reviewed every 2 weeks until the search is closed.
Essential Duties
GENERAL:
Keep an accurate record of hours worked and submit payroll information online and to a supervisor at the stared deadlines.
Assist guests and answer general questions, directing them throughout the stadium and clearing guests from the stadium as required.
Turn on or off stadiums lighting system during or after specific events.
Respond to and report any medical emergencies of guests or staff.
Respond and monitor all alarms within the stadium, to include fire alarms as well as all security alarms.
Monitor all SDA Athletic facilities, ensuring that buildings are secure after hours, this is to include monitoring for fires, maintenance issues, vandalism, unauthorized persons in buildings and document and damage done due to weather.
Have a working knowledge and understanding of building specific equipment and systems.
SUN DEVIL STADIUM SECURITY OPERATIONS:
Monitor and record all visiting vehicles entering SDS, this includes ASU Facility Management vehicles, and all vendors and other purveyors that may require entry into the stadium.
Operate and monitors all cameras that cover SDS, CSAS, Mona Plummer, Weatherup Center, Phoenix Muni, and Papago Golf Course. This includes event recordings, observing all activity in the stadiums, report problems or unusual or suspicious circumstances to the appropriate authority, and reviewing archival records as needed.
Monitor and control all Alarm Monitoring systems. Remotely opening gates and doors via the Monitoring system, responding to alarms at entry points throughout SDS.
Monitor and Respond to all fire and trouble alerts at the central Fire Alarm and Control box.
Monitor the Power Command box for the emergency generator system.
Control and issue any and all required equipment and keys to authorized personnel, ensuring that all equipment and keys are returned and accounted for during shifts.
Maintain contact via radio with all SDA Security Officers during their shifts. This includes both Facility Patrols, CSAC, Stadium Patrol and Phoenix Muni. Coordinating with any and all emergency services, ASU PD, Fire, and any Medical services needed.
CARSON CENTER BLDG. SECURITY:
Responsible for securing Carson Center outside of normal business hours and during various events.
Lock down the entire building, monitor all entries into the building, and ensure that all persons entering after hours sign into the security log.
Do hourly rounds throughout the building, observing for unauthorized person inside the building, maintenance and other operational issues on these rounds.
Enforce all rules associated with the facility.
Answer questions and direct visitors as need be, monitor phones and all cameras related to the facility.
Have a working knowledge and understanding of building specific equipment and systems.
Assist in clearing building during Fire alarms.
PHOENIX MUNICIPAL BALL PARK:
Secure the facility outside of normal business hours and during various events.
Patrol hourly ensuring no unauthorized persons are in the stadium. Monitoring all buildings for maintenance issues and other anomalies.
Maintain radio contact with SDA Security Operations, coordinating as needed with emergency services. Ensure accurate information is passed on to supervisors as needed.
Minimum Qualifications
One year experience in security field; OR, Any equivalent combination of experience and/or education from which comparable knowledge, skills and abilities have been achieved. Employee may be required to possess a valid US Driver's license of the appropriate class and required endorsements throughout employment.
Desired Qualifications
Experience working in security or related position. (1 year)
Demonstrated knowledge building specific equipment and systems to ensure the security of the facility.
Evidence of effective communication skills.
Experience in dealing with the public.
Experience in security in an athletic environment a plus.
Must be able to comply with NCAA and PAC-12 rules and regulations as well as departmental and university policies.
Working Environment
Activities are performed indoors and outdoors with exposure to external elements indigenous to a desert environment and weather.
Required to stand and walk extensively and for varying lengths of time to perform work.
At times, activities may be performed in an environmentally-controlled office setting subject to extended periods of sitting.
Frequent bending, reaching, lifting, pushing and pulling up to 25 pounds.
Regular activities require ability to quickly change priorities, which may include and/or are subject to resolution of conflicts.
Clearly communicate to perform essential functions.
Schedule is to be determined; includes overnight, evenings, early mornings, weekends and holidays.
Regular use of standard office equipment including, but not limited to: computer workstation/laptop (keyboard, monitor, mouse), printer, fax, calculator, copier, telephone and associated computer/technology peripherals.
Department Statement
The Sun Devil Athletics (SDA) programs are elite, high profile Division I programs. By definition, Division I programs are the "best of the best" and the ladder by which athletes ascend to the world of professional sports and international competitions, such as the Olympics and World Cup. Moreover, Arizona State University and SDA compete in the PAC-12 conference. This conference is known for having won more NCAA national championships in team sports than any other conference in history.

The vision of SDA is to be a comprehensive perennial top ten NCAA Division I athletics program that empowers Sun Devils to maximize human potential and make a positive impact on our university, community and the world.

The mission of SDA is to provide opportunities for student-athletes to achieve at the highest levels of both academic and athletic excellence, thereby providing them with opportunities for personal growth, offering a unifying force to the campus community, and creating a source of pride among and support from the external constituencies of the university. SDA promotes identity, inclusion and expression to build a strong Sun Devil Community reflective of ASU's charter.

SDA affirms ASU's commitment to equal employment and is fully committed to the principles of student-athlete welfare, competing with integrity, gender equity and inclusion, ethnic diversity, and sportsmanship. This commitment includes creating an environment where student-athletes contribute to a winning tradition while enhancing the campus and local community and competing in a program having integrity and high ethical standards. SDA is committed to a leadership role within the university, community, the PAC-12 Conference, and the nation.
ASU Statement
Arizona State University is a new model for American higher education, an unprecedented combination of academic excellence, entrepreneurial energy and broad access. This New American University is a single, unified institution comprising four differentiated campuses positively impacting the economic, social, cultural and environmental health of the communities it serves. Its research is inspired by real world application blurring the boundaries that traditionally separate academic disciplines. ASU serves more than 100,000 students in metropolitan Phoenix, Arizona, the nation's fifth largest city. ASU champions intellectual and cultural diversity, and welcomes students from all fifty states and more than one hundred nations across the globe.

ASU is a tobacco-free university. For details visit https://wellness.asu.edu/explore-wellness/body/alcohol-and-drugs/tobacco

Arizona State University is a VEVRAA Federal Contractor and an Equal Opportunity/Affirmative Action Employer. All qualified applicants will receive consideration for employment without regard to race, color, religion, sex, sexual orientation, gender identity, national origin, disability, protected veteran status, or any other basis protected by law.

Notice of Availability of the ASU Annual Security and Fire Safety Report
In compliance with federal law, ASU prepares an annual report on campus security and fire safety programs and resources. ASU's Annual Security and Fire Safety Report is available online at https://www.asu.edu/police/PDFs/ASU-Clery-Report.pdf. You may request a hard copy of the report by contacting the ASU PD at 480-965-3456.

Relocation Assistance – For information about schools, housing child resources, neighborhoods, hospitals, community events, and taxes, visit https://cfo.asu.edu/az-resources.
Employment Verification Statement
ASU conducts pre-employment screening which may include verification of work history, academic credentials, licenses, and certifications.
Background Check Statement
ASU conducts pre-employment screening for all positions which includes a criminal background check, verification of work history, academic credentials, licenses, and certifications. Employment is contingent upon successful passing of the background check.
Fingerprint Check Statement
This position is considered safety/security sensitive and will include a fingerprint check. Employment is contingent upon successful passing of the fingerprint check.
Instructions to Apply
Application deadline is 3:00PM Arizona time on the date indicated.

To be considered, your application must include the following:
Cover letter
Resume/CV
Three professional references (personal references are not accepted)

Please include all employment information in month AND year format (e.g., 6/88 to 8/94), job title, job duties and name of employer for each position.

Resume should clearly illustrate how prior knowledge and experience meets the Minimum and Desired qualifications of this position.

ASU does not pay for travel expenses associated with interviews, unless otherwise indicated.

Only electronic applications are accepted for this position.

IMPORTANT NOTE: What is the meaning of "equivalent combination" in the minimum qualifications? It means one year of higher education or 24 credit hours, is equal to one year of experience. For example, a four year Bachelor's degree is equal to four years of experience.