Instructional Specialist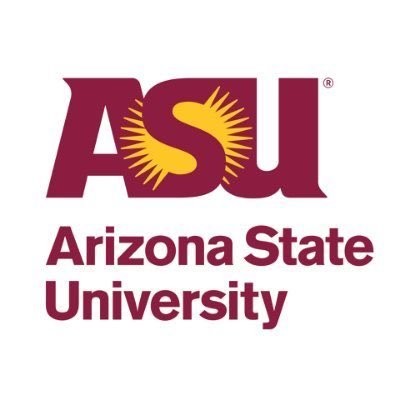 Arizona State University
West Valley City, UT, USA · Valley, NE, USA
Posted on Friday, November 10, 2023
Instructional Specialist
Job Description
Supports the University's student teaching laboratories by providing the appropriate materials and supplies and/or teaching/instruction for science laboratory courses including, but not limited to, biology, chemistry, forensics, and physics.
The position of Instructional Specialist is hourly full-time, but approved work hours are subject to the needs of the School of Mathematical and Natural Sciences Department.
Must be able to accommodate a flexible work schedule, including evenings/weekends, as required; assigned duties may vary semester-to-semester.
Typically, the School requires Instructional Specialist support only during the academic year.
Job Family
Student Advancement
Department Name
Math & Natural Sciences
Full-Time/Part-Time
Full-Time
VP Code
PROVOST/WEST CAMPUS
Grant Funded Position
This is not a grant funded position and is not contingent on future grant funding.
Salary Range
$20.00 per hour
Close Date
28-November-2023
Essential Duties
Prepares/refreshes/tears down/cleans/organizes/maintains materials/chemicals/supplies/equipment for college laboratory courses including, but not limited to, chemistry, forensics, biology, and physics.
Maintains and restocks instructional laboratory supplies for students.
Prepares solutions, media, and cultures for instructional experiments.
Collects all instructional laboratory biological and chemical waste for proper disposal.
Maintains preparatory documents for assigned laboratory courses.
Performs end of semester clean-up duties, as assigned by supervisor.
Assists student worker/ lab aides in laboratory procedures, maintenance, and safety, as needed.
Informs supervisor of any service needs for the instructional laboratories.
Informs supervisor of any safety concerns for the instructional laboratories.
Instructs/ teaches college laboratory courses, as assigned.
Works closely with laboratory coordinator and assigned course coordinator/faculty to determine laboratory course needs.
Adheres to/maintains support/assistance of the University's laboratory safety program including hazardous waste management and chemical hygiene.
Performs other duties as assigned.
Minimum Qualifications
Bachelor's degree in a field appropriate to the area of assignment; OR, Four years of progressively responsible instructional or subject work experience; OR, Any equivalent combination of experience and/or education from which comparable knowledge, skills and abilities have been achieved.
Desired Qualifications
Experience preparing for and providing instructional assistance for science laboratory courses.
Demonstrated relevant knowledge of biology, and/or chemistry, and/or forensics, and/or physics laboratory courses.
Skill in the proper and safe handling and disposal of hazardous materials.
Evidence of effective verbal/written communication skills.
Experience in using problem-solving skills.
Experience in using time management and self-motivation skills.
Experience in teaching chemistry, and/or biology, and/or physics, and/or forensic science courses.
Working Environment
Regularly performs tasks in a standard laboratory environment which may include the potential exposure to hazardous materials/equipment/microorganisms/biologicals.
Will also be subject to standard office conditions, i.e. extended periods of sitting.
Pushing/pulling/lifting up to 20 pounds.
Standing, bending, reaching and walking, both short and extended distances.
Department Statement
Our faculty work to resolve key issues faced by our civilization, which are addressed through our research, teaching, and in our community outreach. We seek to infuse our students and the greater community with the ideals of impact, excellence, and access. We strive to create an inclusive student experience with extensive interdisciplinary opportunities. At the core of this experience is the opportunity for our students to work side-by-side with our faculty conducting authentic research in STEM disciplines. Our students are proficient in scientific inquiry and critical thinking, and ready to apply their skills to real life situations. In the School of Mathematical and Natural Sciences we strive to educate and empower future STEM scholars and innovators.

Our 100+ faculty members include statisticians, mathematicians, computer scientists, forensic scientists, biologists, biotechnologists, and other natural science disciplines. Our research is funded by multiple federal and state agencies and we are one of the fastest growing research enterprises at the Arizona State University.
ASU Statement
Arizona State University is a new model for American higher education, an unprecedented combination of academic excellence, entrepreneurial energy and broad access. This New American University is a single, unified institution comprising four differentiated campuses positively impacting the economic, social, cultural and environmental health of the communities it serves. Its research is inspired by real world application blurring the boundaries that traditionally separate academic disciplines. ASU serves more than 100,000 students in metropolitan Phoenix, Arizona, the nation's fifth largest city. ASU champions intellectual and cultural diversity, and welcomes students from all fifty states and more than one hundred nations across the globe.

ASU is a tobacco-free university. For details visit https://wellness.asu.edu/explore-wellness/body/alcohol-and-drugs/tobacco

Arizona State University is a VEVRAA Federal Contractor and an Equal Opportunity/Affirmative Action Employer. All qualified applicants will receive consideration for employment without regard to race, color, religion, sex, sexual orientation, gender identity, national origin, disability, protected veteran status, or any other basis protected by law.

Notice of Availability of the ASU Annual Security and Fire Safety Report
In compliance with federal law, ASU prepares an annual report on campus security and fire safety programs and resources. ASU's Annual Security and Fire Safety Report is available online at https://www.asu.edu/police/PDFs/ASU-Clery-Report.pdf. You may request a hard copy of the report by contacting the ASU PD at 480-965-3456.

Relocation Assistance – For information about schools, housing child resources, neighborhoods, hospitals, community events, and taxes, visit https://cfo.asu.edu/az-resources.
Employment Verification Statement
ASU conducts pre-employment screening which may include verification of work history, academic credentials, licenses, and certifications.
Background Check Statement
ASU conducts pre-employment screening for all positions which includes a criminal background check, verification of work history, academic credentials, licenses, and certifications. Employment is contingent upon successful passing of the background check.
Instructions to Apply
Application deadline is 3:00PM Arizona time on the date indicated.

Please include all employment information in month/year format (e.g., 6/88 to 8/94), job title, job duties and name of employer for each position.

Resume should clearly illustrate how prior knowledge and experience meets the Minimum and Desired qualifications of this position.

ASU does not pay for travel expenses associated with interviews, unless otherwise indicated.

Only electronic applications are accepted for this position.

IMPORTANT NOTE: What is the meaning of "equivalent combination" in the minimum qualifications? It means one year of higher education or 24 credit hours, is equal to one year of experience. For example, a four year Bachelor's degree is equal to four years of experience.