Public Services Coordinator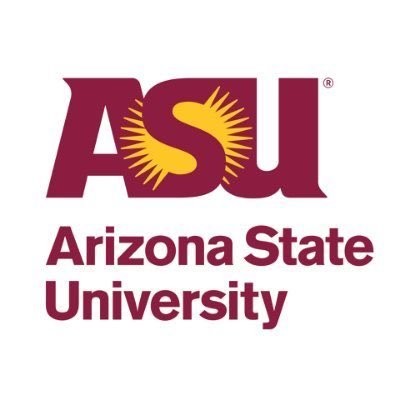 Arizona State University
Phoenix, AZ, USA
Posted on Friday, November 10, 2023
Public Services Coordinator
Public Services Coordinator
Job Description
Within the Public Services Division, the Public Services Coordinator supports student success, teaching, and learning and contributes to a library environment that encourages research, collaboration, inquiry, and study.

This position provides direct customer service to students, faculty, staff, and community patrons, modeling exceptional service. In addition, this position regularly handles patron complaints and concerns, interprets and enforces library and university policies, and continually demonstrates strong problem-solving skills. The Public Services Coordinator reports to the Downtown Phoenix campus Library Building Manager.

Job Family
Library & Museum
Department Name
Dpc Libraries
Full-Time/Part-Time
Full-Time
VP Code
VP/EXEC VICE PROV DPC
Grant Funded Position
This is not a grant funded position and is not contingent on future grant funding.
Salary Range
$44,100 per year
Close Date
21-November-2023
Essential Duties
Provide excellent customer service.
Provide circulation services, including check-out / check-in, loan policy, holds, billing policies.
Provide intermediate subject-based reference, information and referral services to users, combining a wide range of library and information sources in a variety of formats.
Display knowledge and understanding of all ASU Library services, with an emphasis on current initiatives in the Engagement and Learning Services Directorate.
May provide virtual informational services via "Ask a Librarian" chat / triage email.
Resolve and answer advanced requests, and interpret ASU Library / University policy for library users.
Provide basic troubleshooting of computer and printing needs.
Provide directional assistance for the Library and campus.
Provide leadership as student worker supervisor.

Hire, onboard and train student workers for effective building operations.
Communicate effectively with student workers on work schedules.

Provide leadership as supervisor in charge on Sunday shift

Supervise service points and building activities, including security and maintenance issues.
Resolve conflicts and address emergencies, refer to Manager or ASU Police as appropriate.
Perform open and closing duties, following established practices.
Minimum Qualifications
Bachelor's degree AND two (2) years prior customer service experience; OR, any equivalent combination of experience and/or education from which comparable knowledge, skills and abilities have been achieved.
Desired Qualifications
Demonstrate familiarity with Library usage, practices, and systems.
Ability to use Microsoft Office Suite, Google Drive applications, employee communication software (e.g. Slack, Zoom).
Ability to supervise, coach, evaluate employees.
Communicate effectively - in writing, verbally, and visually.
Demonstrates customer service principles, methods and practices.
Demonstrates understanding of the concepts of equity, diversity, and inclusion.
Demonstrates understanding of the concepts of sustainable practices.
Working Environment
Activities are performed in an environmentally controlled office setting subject to extended periods of sitting and/or standing.
Exposure to dust and other airborne materials.
Utilize computer, phone, and various technologies (Google Workspace, Microsoft Office Suite, Slack, Zoom, etc.), office equipment (copier, printer, scanner, etc.)
May oversee various projects within the library involving handling, sorting, shelving or relocation of physical materials.
Responsible for oversight of building security, maintenance issues, and compliance with university policy in absence of direct supervisor.
Days and Schedule:
May work alternate hours, including nights and/or weekends, as needed.
Fall/Spring/Summer semester: Sunday 11:45am - 8:15pm, Monday - Thursday day 8am - 5pm
Intersession: Monday-Friday 8am - 5pm
Some flexibility may be occasionally needed to assist with weekend or evening hours
Department Statement
A center of energy, imagination and innovation, the ASU Library is home to nine library facilities across five ASU campus locations – providing students and faculty access to millions of information resources, learning assets, world-class collections, outstanding study spaces, advanced data centers and a suite of makerspaces. Serving as a critical gateway to ASU's research and knowledge enterprise, the ASU Library works to collaborate, educate and innovate across disciplines, communities and technologies, while leveraging key research, learning and engagement opportunities that are unique to ASU. A strong supporter of student success and a critical partner in realizing the New American University mission of access, excellence and impact, the ASU Library is a space of potentiality, out of which many futures can be built and of which none are excluded. More information about the library can be found at llib.asu.edu.
ASU Statement
Arizona State University is a new model for American higher education, an unprecedented combination of academic excellence, entrepreneurial energy and broad access. This New American University is a single, unified institution comprising four differentiated campuses positively impacting the economic, social, cultural and environmental health of the communities it serves. Its research is inspired by real world application blurring the boundaries that traditionally separate academic disciplines. ASU serves more than 100,000 students in metropolitan Phoenix, Arizona, the nation's fifth largest city. ASU champions intellectual and cultural diversity, and welcomes students from all fifty states and more than one hundred nations across the globe.

ASU is a tobacco-free university. For details visit https://wellness.asu.edu/explore-wellness/body/alcohol-and-drugs/tobacco

Arizona State University is a VEVRAA Federal Contractor and an Equal Opportunity/Affirmative Action Employer. All qualified applicants will receive consideration for employment without regard to race, color, religion, sex, sexual orientation, gender identity, national origin, disability, protected veteran status, or any other basis protected by law.

Notice of Availability of the ASU Annual Security and Fire Safety Report
In compliance with federal law, ASU prepares an annual report on campus security and fire safety programs and resources. ASU's Annual Security and Fire Safety Report is available online at https://www.asu.edu/police/PDFs/ASU-Clery-Report.pdf. You may request a hard copy of the report by contacting the ASU Police Department at 480-965-3456.

Relocation Assistance – For information about schools, housing child resources, neighborhoods, hospitals, community events, and taxes, visit https://cfo.asu.edu/relocation-services.
Employment Verification Statement
ASU conducts pre-employment screening which may include verification of work history, academic credentials, licenses, and certifications.
Background Check Statement
ASU conducts pre-employment screening for all positions which includes a criminal background check, verification of work history, academic credentials, licenses, and certifications. Employment is contingent upon successful passing of the background check.
Instructions to Apply
Application deadline is 3:00PM Arizona time on the date indicated.

Please include all employment information in month/year format (e.g., 6/88 to 8/94), job title, job duties and name of employer for each position.

Resume should clearly illustrate how prior knowledge and experience meets the Minimum and Desired qualifications of this position.

ASU does not pay for travel expenses associated with interviews, unless otherwise indicated.

Only electronic applications are accepted for this position.

IMPORTANT NOTE: What is the meaning of "equivalent combination" in the minimum qualifications? It means one year of higher education or 24 credit hours, is equal to one year of experience. For example, a four year Bachelor's degree is equal to four years of experience.