Program Coordinator, CSPO Communications and Engagement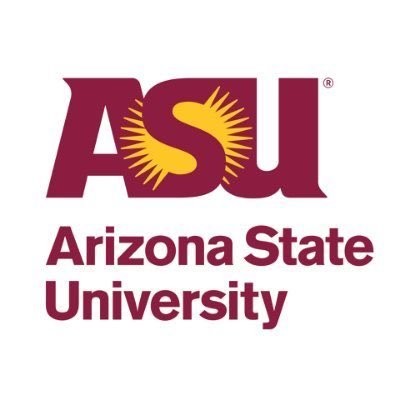 Arizona State University
Marketing & Communications, Operations
Washington, DC, USA
Posted on Friday, November 10, 2023
Program Coordinator, CSPO Communications and Engagement
Off-Campus: Washington, D. C.
Job Description
Arizona State University's (ASU) Consortium for Science, Policy, and Outcomes (CSPO) in Washington, DC seeks a Program Coordinator of Communications and Engagement to manage communications with policy audiences, engage with and build community among science and technology policy practitioners, support in-person and zoom webinar programs, coordinate the design and production of a print-on-demand book series, and provide event and other administrative support in a collaborative working environment. The position exists to enact CSPO's strategies for engaging with science and technology (S&T) policy professionals in-person and online. The CSPO Communications and Engagement Program Coordinator will maintain and update electronic mailing lists, write and edit content for an e-newsletter and CSPO's website, manage website updates, and help CSPO faculty develop communications about research projects. Team work includes organizing and hosting workshops and conferences; producing briefings, reports, and summaries of events and applied policy projects; and assisting with community building that grows audiences and resources for CSPO.
The ideal candidate is self-motivated, detail-oriented, and organized; experienced with standard office software (word, excel, outlook) and mailing list management software; possesses excellent written and oral communication skills; and can work both independently and collaboratively, depending on the project. Candidates should be comfortable working in a small office setting while communicating with individuals and organizations from diverse backgrounds with in-depth academic expertise. Demonstrated interest in S&T policy is a plus.

This position is based at ASU's Barrett & O'Connor Center in Washington, DC.
Job Family
Business Operations
Department Name
Sch Future of Innov in Society
Full-Time/Part-Time
Full-Time
Grant Funded Position
This is not a grant funded position and is not contingent on future grant funding.
Salary Range
$50,421 - $62,000 per year; DOE
Close Date
27-November-2023
Essential Duties
Foster and maintain relationships with policy professionals in national-level science, technology, and regulatory agencies, as well as project sponsors, academic experts, and stakeholders in technology assessment projects.
Design and implement communications campaigns for policy talks, workshops, technology assessment projects, and for CSPO overall.
Develop new approaches to fostering dialogue online and in-person about issues in S&T policy of interest to the CSPO group.
Manage events, including online registration, room reservations, oversee catering setup, and other preparatory and day-of logistics to ensure a top-quality experience for event participants.
Manage zoom webinars, including recording programs, overseeing chats, and other steps to ensure a high-quality online event.
Maintain, update, and improve email lists (using Mailchimp or other communications programs).
Coordinate print-on-demand book series, including light editing, managing workflow, formatting documents, uploading to distributor, and tracking sales and feedback.
Compile and prepare occasional progress and outcome reports and develop an annual activity report.
Work collaboratively with communications team at ASU's Global Futures Laboratory (in Tempe, AZ) to advance CSPO's goals
Undertake and manage other duties as assigned with minimal direction.
Minimum Qualifications
Bachelor's degree in field appropriate to area of assignment AND two years administrative/coordinator program experience; OR, Six years of progressively responsible administrative/coordinator program experience; OR, Any equivalent combination of experience and/or education from which comparable knowledge, skills and abilities have been achieved.
Desired Qualifications
One year communications and engagement experience
Experience with non-profit organizations, universities, or government agencies with a focus on science, technology, or policy.
Experience in policy or other specialized communications OR public engagement (1 year)
Effective communication, networking, and presentation skills.
Comfort with contacting stakeholders and participants, participating in in-person and virtual meetings, and pitching CSPO to prospective program attendees and partners.
Experience in Microsoft Office Suite (Outlook, Powerpoint, Excel), Zoom webinar management, project management tools, and cloud-based services (Dropbox, Google Drive).
Ability to multi-task in fast paced environment, and able to plan, prioritize, and organize multiple projects with different timelines.
Team-focused, enjoy working as part of a small but active group of highly engaged individuals.
Results orientated, able to work independently and collaboratively, and take initiative.
Working Environment
This position is based at ASU's Barrett & O'Connor Center in Washington, DC.
Activities are performed in an environmentally controlled office setting subject to extended periods of sitting, keyboarding, and manipulating a computer mouse; required to stand for varying lengths of time and walk moderate distances to perform work.
Frequent bending, reaching, lifting, pushing and pulling up to 25 pounds.
Regular activities require ability to quickly change priorities, which may include and/or are subject to resolution of conflicts.
Ability to clearly communicate to perform essential functions.
The availability and means to travel locally throughout the Washington, DC metropolitan area for events and meetings is required.
Evenings and weekends may occasionally be required depending on event schedules.
Department Statement
Based in Washington DC, CSPO is a policy engagement and research center of the ASU Global Futures Laboratory, dedicated to enhancing the contributions of science, technology, and biomedicine to society. CSPO draws on the intellectual resources of ASU and collaborations with a range of science and technology policy-oriented organizations to assess and foster outcomes-based policies across a portfolio of publicly funded projects in science and technology policy. Projects range from studying career pathways in S&T policy to participatory technology assessment to community engagement with emerging technology. CSPO's core commitment is to generate useable knowledge for real-world decision making.
ASU Statement
Arizona State University is a new model for American higher education, an unprecedented combination of academic excellence, entrepreneurial energy and broad access. This New American University is a single, unified institution comprising four differentiated campuses positively impacting the economic, social, cultural and environmental health of the communities it serves. Its research is inspired by real world application blurring the boundaries that traditionally separate academic disciplines. ASU serves more than 100,000 students in metropolitan Phoenix, Arizona, the nation's fifth largest city. ASU champions intellectual and cultural diversity, and welcomes students from all fifty states and more than one hundred nations across the globe.

ASU is a tobacco-free university. For details visit https://wellness.asu.edu/explore-wellness/body/alcohol-and-drugs/tobacco

Arizona State University is a VEVRAA Federal Contractor and an Equal Opportunity/Affirmative Action Employer. All qualified applicants will receive consideration for employment without regard to race, color, religion, sex, sexual orientation, gender identity, national origin, disability, protected veteran status, or any other basis protected by law.

Notice of Availability of the ASU Annual Security and Fire Safety Report
In compliance with federal law, ASU prepares an annual report on campus security and fire safety programs and resources. ASU's Annual Security and Fire Safety Report is available online at https://www.asu.edu/police/PDFs/ASU-Clery-Report.pdf. You may request a hard copy of the report by contacting the ASU PD at 480-965-3456.

Relocation Assistance – For information about schools, housing child resources, neighborhoods, hospitals, community events, and taxes, visit https://cfo.asu.edu/az-resources.
Employment Verification Statement
ASU conducts pre-employment screening which may include verification of work history, academic credentials, licenses, and certifications.
Background Check Statement
ASU conducts pre-employment screening for all positions which includes a criminal background check, verification of work history, academic credentials, licenses, and certifications. Employment is contingent upon successful passing of the background check.
Instructions to Apply
Application deadline is 3:00PM Arizona time on the date indicated.

Please include all employment information in month/year format (e.g., 6/88 to 8/94), job title, job duties and name of employer for each position.

Resume should clearly illustrate how prior knowledge and experience meets the Minimum and Desired qualifications of this position.

ASU does not pay for travel expenses associated with interviews, unless otherwise indicated.

Only electronic applications are accepted for this position.

IMPORTANT NOTE: What is the meaning of "equivalent combination" in the minimum qualifications? It means one year of higher education or 24 credit hours, is equal to one year of experience. For example, a four year Bachelor's degree is equal to four years of experience.