Coordinator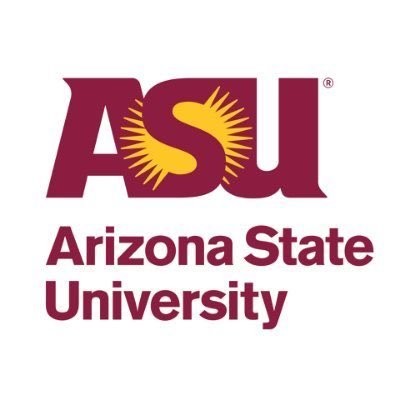 Arizona State University
Administration
Phoenix, AZ, USA
Posted on Friday, November 10, 2023
Coordinator
Job Description
Under general supervision, plans, organizes and coordinates activities, functions and programs in accordance with priorities, time limitations, funding limitations or other specifications.
Department Name
School Of Social Work
Full-Time/Part-Time
Full-Time
VP Code
VP/EXEC VICE PROV DPC
Grant Funded Position
This is a grant funded position. Continuation is contingent on future grant funding.
Salary Range
$43,000 - $47,431 per year; DOE
Close Date
22-November-2022
Essential Duties
Develops and schedules a program/event work plan specifically related to labor trafficking in accordance with specifications, objectives and funding limitations.
Performs tasks related to specific function/program assigned, such as tracking event attendance, development of brochures or other unique projects related to human trafficking with an emphasis on labor trafficking.
Interacts and maintains liaison with students, faculty, staff and outside/community agencies in facilitating labor trafficking program objectives.
Develops and facilitates workshops, meetings or conferences with high impact on program and/or participants; coordinates logistics, scheduling and participant communications.
Provides leadership training and organizational management opportunities through workshops and seminars to targeted groups specific to labor trafficking program activities including outreach, developing educational materials, coordinating and leading trainings, and assisting with research activities.
Schedules facility and services for use by campus and outside organizations.
Maintains direct contact with personnel of various outside organizations and university departments associated with scheduled function/program.
Attends seminars, workshops and conferences.
Provides assistance and information to faculty, staff and outside organizations regarding function/program.
Serves as a representative to ensure all aspects of function/program are implemented and controlled according to plans.
May supervise, train and evaluate assigned staff.
Prepares budget proposals and recommendations and establishes budget control system for controlling expenditures; controls expenditures in accordance with budget allocations; recommends equipment and resources for function/program.
Minimum Qualifications
Bachelor's degree in a field appropriate to the area of assignment AND three (3) years of related experience; OR, Any equivalent combination of education and/or experience from which comparable knowledge, skills and abilities have been achieved.
Desired Qualifications
Knowledge of issues pertaining to area of assignment.
Knowledge of budgeting and accounting principles.
Knowledge of basic project management.
Knowledge of supervisory practices and principles.
Experience in budget preparation and forecasting.
Skill in coordinating and prioritizing work and activities of self and others.
Skill in establishing and maintaining effective working relationships.
Evidence of effective verbal and written communication skills.
Working Environment
Activities are performed in an environmentally controlled office setting subject to extended periods of sitting, keyboarding, and manipulating a computer mouse; required to stand for varying lengths of time and walk moderate distances to perform work
Frequent bending, reaching, lifting, pushing and pulling up to 25 pounds
Regular activities require ability to quickly change priorities which may include and/or are subject to resolution of conflicts
Ability to clearly communicate to perform essential functions
Department Statement
The Watts College of Public Service embraces students and faculty dedicated to rigorous education and research in the service of social and economic change. Areas of expertise include: improving the quality of life for individuals and families from all backgrounds; innovative approaches to public management; and nonprofit leadership and organizational effectiveness. We partner with that intent on addressing critical social issues and are confident that Phoenix and the State of Arizona can be exemplars for the future.
The School of Social Work is part of the College of Public Programs located at the Downtown Phoenix Campus. The purpose of the School of Social Work is to prepare professional social work practitioners who are committed to the enhancement of individual, family and group problem-solving capacities, and the creation of a more nurturing, just, and humane social environment.
ASU Statement
Arizona State University is a new model for American higher education, an unprecedented combination of academic excellence, entrepreneurial energy and broad access. This New American University is a single, unified institution comprising four differentiated campuses positively impacting the economic, social, cultural and environmental health of the communities it serves. Its research is inspired by real world application blurring the boundaries that traditionally separate academic disciplines. ASU serves more than 100,000 students in metropolitan Phoenix, Arizona, the nation's fifth largest city. ASU champions intellectual and cultural diversity, and welcomes students from all fifty states and more than one hundred nations across the globe.

ASU is a tobacco-free university. For details visit https://wellness.asu.edu/explore-wellness/body/alcohol-and-drugs/tobacco

Arizona State University is a VEVRAA Federal Contractor and an Equal Opportunity/Affirmative Action Employer. All qualified applicants will receive consideration for employment without regard to race, color, religion, sex, sexual orientation, gender identity, national origin, disability, protected veteran status, or any other basis protected by law.

Notice of Availability of the ASU Annual Security and Fire Safety Report
In compliance with federal law, ASU prepares an annual report on campus security and fire safety programs and resources. ASU's Annual Security and Fire Safety Report is available online at https://www.asu.edu/police/PDFs/ASU-Clery-Report.pdf. You may request a hard copy of the report by contacting the ASU PD at 480-965-3456.

Relocation Assistance – For information about schools, housing child resources, neighborhoods, hospitals, community events, and taxes, visit https://cfo.asu.edu/az-resources.
Employment Verification Statement
ASU conducts pre-employment screening which may include verification of work history, academic credentials, licenses, and certifications.
Background Check Statement
ASU conducts pre-employment screening for all positions which includes a criminal background check, verification of work history, academic credentials, licenses, and certifications. Employment is contingent upon successful passing of the background check.
Instructions to Apply
Application deadline is 3:00PM Arizona time on the date indicated.

Please include all employment information in month/year format (e.g., 6/88 to 8/94), job title, job duties and name of employer for each position.

Resume should clearly illustrate how prior knowledge and experience meets the Minimum and Desired qualifications of this position.

ASU does not pay for travel expenses associated with interviews, unless otherwise indicated.

Only electronic applications are accepted for this position.

IMPORTANT NOTE: What is the meaning of "equivalent combination" in the minimum qualifications? It means one year of higher education or 24 credit hours, is equal to one year of experience. For example, a four year Bachelor's degree is equal to four years of experience.