Sr Director, Enterprise Development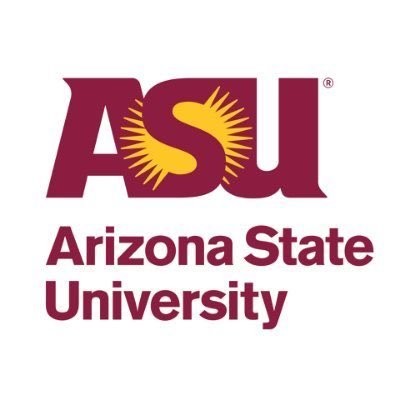 Arizona State University
Tempe, AZ, USA
Posted on Friday, November 10, 2023
Sr Director, Enterprise Development
Job Description
The Senior Director of Enterprise Development, reporting to the Executive Vice President and Chief Operating Officer at ASU will play a critical leadership role, responsible for providing strategic, operational, business development and relational support within the Office of Enterprise Development at Arizona State University. This position entails defining and executing key objectives to advance ASU's mission by cultivating and developing C-Suite level business opportunities, supporting the university executive leadership team, and developing, overseeing and nurturing strategic ASU relationships within the corporate sector to advance and support the Office of the COO and the Office of the President.

Further, the Senior Director of Enterprise Development will play a pivotal role in fostering collaboration, partnering to achieve meaningful outcomes, and ensuring alignment of strategic initiatives across various units within Arizona State University to achieve broader institutional goals. The successful candidate may work with other departments, centers, and institutes to create a unified approach that maximizes the impact of ASU's enterprise development initiatives and supports the overall mission of the university. This collaborative approach is essential for driving innovation and enhancing ASU's position as a leader in the academic and corporate sectors.

Department Name
Office of the COO
Full-Time/Part-Time
Full-Time
Grant Funded Position
This is not a grant funded position and is not contingent on future grant funding.
Salary Range
$115,000 - $145,000 per year; DOE
Close Date
27-November-2023
Essential Duties
Leadership and Strategy:
Provide leadership and guidance to the Office of Enterprise Development in alignment with ASU's charter and strategic objectives.
Develop and execute comprehensive enterprise development strategies, working closely with university leadership to identify and capitalize on growth opportunities.
Direct the overall development, administration, execution and evaluation of specific initiatives, responsibilities, and or projects within the Office of Enterprise Development.
Work to create strategies and operational plans, in service to support OED's contribution to ASU's charter, goals, and mission.
Provide overall management, direction, relationship oversight, and coordination for assigned responsibilities, objectives, and goals, as directed.
Work closely and in conjunction with leadership and staff to develop short- and long-range operating objectives, and staffing requirements to ensure forecasted needs are appropriately anticipated.
Corporate Engagement:
Cultivate and develop C-Suite level opportunities with corporate partners, leveraging ASU's resources and expertise to create mutually beneficial collaborations.
Collaborate with industry leaders to identify innovative approaches to address emerging challenges and opportunities utilizing best practices.
Executive Team Support:
Support ASU's executive leadership team by providing insights, research, and recommendations that enhance decision-making processes.
Act as a key advisor in matters related to ASU enterprise development.
Strategic Relationships:
Oversee and maintain strategic relationships within the corporate sector to advance ASU's mission, collaborating with partners on student success, research, innovation, and community engagement.
Continuously assess the evolving landscape of corporate partners, identifying new opportunities and areas for collaboration.
Support, develop and oversee certain strategic relationship development and/or expansion efforts, on behalf of the ASU Enterprise.
Collaborate and work closely with ASU faculty, staff, and executive leaders, across the ASU Enterprise, in an effort to develop and cultivate assigned responsibilities and opportunities impacting a broader scope at ASU.
Develop and implement an OED monthly progress update and status summary for executive level audience, aimed to support ASU internal and external reporting.
Resource Mobilization:
Identify and secure external funding opportunities, including philanthropic support, grants, and sponsorships, to further ASU's enterprise development initiatives.
Assist in developing and recommending budgets and authorizes expenditures.
Resolve problems and issues affecting the department and assists in directing measures to improve the effectiveness and efficiency of the department.
Team Management:
Connect to other unit leaders and lead a team of professionals, fostering a culture of excellence, collaboration, and innovation.
Set clear goals and expectations, providing mentorship and professional development opportunities to team members.
Oversee and initiate appropriate personnel management activities such as hiring, training and evaluation of staff specific to the Office of Enterprise Development, portfolio assignments, and projects.

Minimum Qualifications
Bachelor's degree in a related field AND ten (10) years of related experience which includes five (5) years of management/supervisory experience; OR, any equivalent combination of education and/or experience from which comparable knowledge, skills and abilities have been achieved.
Desired Qualifications
Experience in cultivating and managing C Suite level relationships in a complex, multi-stakeholder environment.
Understanding of higher education, research institutions, and the corporate sector.
Experience in using leadership and strategic thinking skills with the ability to navigate complex organizational structures.
Experience in using communication, negotiation, and presentation skills.
Evidence of a Master's degree in a related field; an advanced degree (e.g., MBA or Ph.D.) is preferred.
Knowledge of the principles and practices pertaining to the assigned department/college.
Knowledge of management and supervisory principles and practices.
Knowledge of budget management methods and techniques.
Knowledge of strategic planning principles and practices.
Knowledge of principles, concepts, and practices of organizational management.
Knowledge of state laws, Arizona Board of Regents and University rules, regulations, policies and practices.
Skill in problem solving and decision-making.
Skill in planning, analyzing and coordinating activities and establishing priorities.
Experience in planning and executing projects.
Experience in effectively managing, supervising, coaching and evaluating assigned staff.
Skill in project design and development.
Experience in budget preparation and forecasting.
Skill in providing leadership.
Evidence of effective verbal and written communication skills.
Skill in establishing and maintaining effective working relationships.
Ability to work effectively in an environment subject to potentially conflicting interests and objectives.
Ability to work effectively in an environment subject to changing priorities and time constraints.
Working Environment
Activities are performed in an environmentally controlled office setting subject to extended periods of sitting, keyboarding and manipulating a computer mouse; required to stand for varying lengths of time and walk moderate distances to perform work.
Occasional bending, reaching, lifting, pushing and pulling up to 25 pounds.
Regular activities require ability to quickly change priorities, which may include and/or are subject to resolution of conflicts.
Ability to clearly communicate to perform essential functions.
Drives University vehicle and/or cart to campus site.
Department Statement
Arizona State University is Bold. Daring. Entrepreneurial. Arizona State University (ASU) is a
comprehensive public research university committed to discovery, creativity and innovation of public
value and assuming fundamental responsibility for the economic, social, cultural and overall health of
the communities it serves.

ASU Statement
Arizona State University is a new model for American higher education, an unprecedented combination of academic excellence, entrepreneurial energy and broad access. This New American University is a single, unified institution comprising four differentiated campuses positively impacting the economic, social, cultural and environmental health of the communities it serves. Its research is inspired by real world application blurring the boundaries that traditionally separate academic disciplines. ASU serves more than 100,000 students in metropolitan Phoenix, Arizona, the nation's fifth largest city. ASU champions intellectual and cultural diversity, and welcomes students from all fifty states and more than one hundred nations across the globe.

ASU is a tobacco-free university. For details visit https://wellness.asu.edu/explore-wellness/body/alcohol-and-drugs/tobacco

Arizona State University is a VEVRAA Federal Contractor and an Equal Opportunity/Affirmative Action Employer. All qualified applicants will receive consideration for employment without regard to race, color, religion, sex, sexual orientation, gender identity, national origin, disability, protected veteran status, or any other basis protected by law.

Notice of Availability of the ASU Annual Security and Fire Safety Report
In compliance with federal law, ASU prepares an annual report on campus security and fire safety programs and resources. ASU's Annual Security and Fire Safety Report is available online at https://www.asu.edu/police/PDFs/ASU-Clery-Report.pdf. You may request a hard copy of the report by contacting the ASU PD at 480-965-3456.

Relocation Assistance – For information about schools, housing child resources, neighborhoods, hospitals, community events, and taxes, visit https://cfo.asu.edu/az-resources.
Employment Verification Statement
ASU conducts pre-employment screening which may include verification of work history, academic credentials, licenses, and certifications.
Background Check Statement
ASU conducts pre-employment screening for all positions which includes a criminal background check, verification of work history, academic credentials, licenses, and certifications. Employment is contingent upon successful passing of the background check.
Instructions to Apply
Application deadline is 3:00PM Arizona time on the date indicated.

Please include all employment information in month/year format (e.g., 6/88 to 8/94), job title, job duties and name of employer for each position.

Resume should clearly illustrate how prior knowledge and experience meets the Minimum and Desired qualifications of this position.

ASU does not pay for travel expenses associated with interviews, unless otherwise indicated.

Only electronic applications are accepted for this position.

We encourage applications from candidates of all backgrounds and experiences. The university is committed to promoting diversity and inclusion in the workplace.

IMPORTANT NOTE: What is the meaning of "equivalent combination" in the minimum qualifications? It means one year of higher education or 24 credit hours, is equal to one year of experience. For example, a four year Bachelor's degree is equal to four years of experience.