Executive Director, Chief Commercialization Officer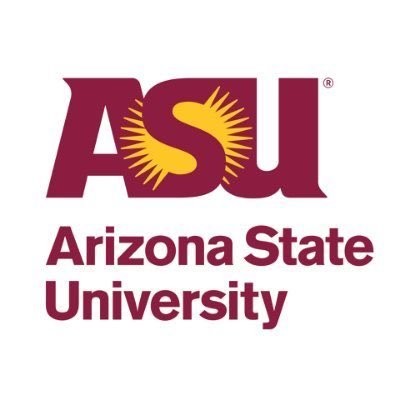 Arizona State University
Tempe, AZ, USA
Posted on Friday, November 10, 2023
Executive Director, Chief Commercialization Officer
Job Description
ASU has been awarded the EPIXC Institute and seeks an experienced Chief Commercialization Officer to join our team. The Department of Energy has selected ASU to establish a new Clean Energy Manufacturing Innovation Institute devoted to the challenge of fighting greenhouse gas emissions from industrial process heating. The multi-institution effort is known as Electrified Processes for Industry Without Carbon (EPIXC). Be a part of the team that is making a difference in the world!
Full-Time/Part-Time
Full-Time
VP Code
KNOWLEDGE ENTERPRISE DEV
Grant Funded Position
This is a grant funded position. Continuation is contingent on future grant funding.
Salary Range
$127,878 - $230,000 per year; DOE
Close Date
22-November-2023
Essential Duties
Defines and implements the IP and commercialization strategy for the institute technology and training portfolios
Manages relationship with industry partners across key industries (chemical/petroleum; iron/steel; food and beverage; cement; pulp/paper/forest products; energy/grid integration) as well as varying sizes of organizations
Leverages and builds upon existing industry connections to expand institute engagement
Proactively identifies and secures new industry partners across industries and all levels
Leads the development of the institute sustainability strategic plan
Leads the development and implementation of institute marketing plan
Contributes to formulating, updating and executing the institute technology roadmap and workforce development plans
Guides the market transition process, including developing a strategy for working with venture capitalist funds
Contributes to DOE reporting requirements
Effectively supervises and coaches institute membership team
Minimum Qualifications
Masters degree in a field appropriate to the area of assignment, and eight (8) years of related administrative experience which includes five (5) years of supervisory experience; OR, any equivalent combination of education and/or experience from which comparable knowledge, skills, and abilities have been achieved.
Desired Qualifications
Experience with successfully developing industry partnerships
Experience with commercialization of technologies and market transitions
Experience with developing and implementation of marketing plans
Experience with management of people
Working Environment
Climate-controlled office setting subject to extended periods of being in a stationary position.
Constantly detects and operates a computer and other office productivity machinery, such as a calculator, copy machine and computer printer.
Ability to clearly communicate and exchange accurate information to perform essential duties.
Expected to be responsive to customers, engaged in work production, resourceful, flexible, and respectful of others.
Department Statement
Electrified Processes for Industry without Carbon (EPIXC) was established to develop, scale and demonstrate electrical process heating solution using clean electricity for advanced manufacturing. EPIXC is a national public/private partnership that convenes the US Department of Energy, 37 industry, university, National Laboratory, labor unions, and other diverse stakeholders from 25 states to pursue a vision in which electric heating enables manufacturing decarbonization everywhere with benefits from everyone. Through a national innovation ecosystem, EPIXC will accelerate technology adoption at regional and national scale and accelerate the transition to a zero-carbon economy by 2050.
ASU Statement
Arizona State University is a new model for American higher education, an unprecedented combination of academic excellence, entrepreneurial energy and broad access. This New American University is a single, unified institution comprising four differentiated campuses positively impacting the economic, social, cultural and environmental health of the communities it serves. Its research is inspired by real world application blurring the boundaries that traditionally separate academic disciplines. ASU serves more than 100,000 students in metropolitan Phoenix, Arizona, the nation's fifth largest city. ASU champions intellectual and cultural diversity, and welcomes students from all fifty states and more than one hundred nations across the globe.

ASU is a tobacco-free university. For details visit https://wellness.asu.edu/explore-wellness/body/alcohol-and-drugs/tobacco

Arizona State University is a VEVRAA Federal Contractor and an Equal Opportunity/Affirmative Action Employer. All qualified applicants will receive consideration for employment without regard to race, color, religion, sex, sexual orientation, gender identity, national origin, disability, protected veteran status, or any other basis protected by law.

Notice of Availability of the ASU Annual Security and Fire Safety Report
In compliance with federal law, ASU prepares an annual report on campus security and fire safety programs and resources. ASU's Annual Security and Fire Safety Report is available online at https://www.asu.edu/police/PDFs/ASU-Clery-Report.pdf. You may request a hard copy of the report by contacting the ASU PD at 480-965-3456.

Relocation Assistance – For information about schools, housing child resources, neighborhoods, hospitals, community events, and taxes, visit https://cfo.asu.edu/az-resources.
Employment Verification Statement
ASU conducts pre-employment screening which may include verification of work history, academic credentials, licenses, and certifications.
Fingerprint Check Statement
This position is considered safety/security sensitive and will include a fingerprint check. Employment is contingent upon successful passing of the fingerprint check.
Instructions to Apply
Application deadline is 3:00PM Arizona time on the date indicated.

Please include all employment information in month/year format (e.g., 6/88 to 8/94), job title, job duties and name of employer for each position.

Resume and Cover Letter should clearly illustrate how prior knowledge and experience meets the Minimum and Desired qualifications of this position.

ASU does not pay for travel expenses associated with interviews, unless otherwise indicated.

Only electronic applications are accepted for this position.

IMPORTANT NOTE: What is the meaning of "equivalent combination" in the minimum qualifications? It means one year of higher education or 24 credit hours, is equal to one year of experience. For example, a four year Bachelor's degree is equal to four years of experience.