Academic Success Advisor, Grad Programs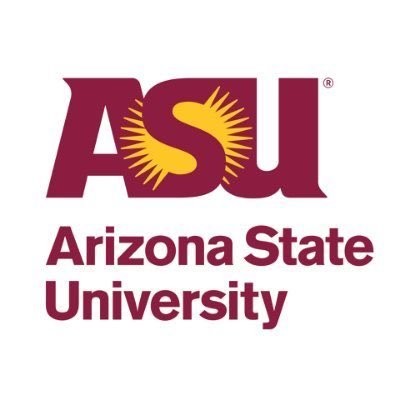 Arizona State University
Downtown Phoenix, Phoenix, AZ, USA
Posted on Tuesday, November 14, 2023
Academic Success Advisor, Grad Programs
Job Description
The Sandra Day O'Connor College of Law Graduate Programs Department seeks a dynamic and energetic Academic Success Advisor who acts as a key contributor in promoting, advising, and supporting student retention and graduation in ASU Law's graduate degree programs (primarily online programs), including the Master of Legal Studies (MLS) and Master of Human Resources and Employment Law (MHREL). The Academic Success Advisor supports the non-JD graduate student and alumni experience functions, including administering onboarding and orientation, academic advising via phone and virtual meeting appointments, student communications, student life, graduation, and other graduate programs events.

The ideal successful candidate will be a student-focused, flexible, and organized. They should be an experienced self-starter with strong communication and organizational skills. This role is essential to supporting student success and satisfaction.

Job Family
Advising & Admissions
Department Name
College Of Law
Full-Time/Part-Time
Full-Time
VP Code
VP/EXEC VICE PROV DPC
Grant Funded Position
This is not a grant funded position and is not contingent on future grant funding.
Salary Range
$46,000 - $58,000 per year; DOE
Close Date
27-November-2023
Essential Duties
Works closely with students, faculty, and staff to support academic success and advise graduate students.
Communicates effectively and professionally with students and staff through phone, Zoom/Teams, email, and in-person appointments and events.
Advises students on classes, degrees, internships, and counsels students on degree pathways, goals, interests, and skills in addition to resolving student concerns, questions, or issues.
Recommends and supports the evolution of ever-improving student support processes, activities, policies, and academic requirements.
Establishes calendars and timelines for recurring communication to students about enrollment, relevant deadlines, student policies, and degree completion.
Prioritizes, triages, and responds to all communications from master's program students.
Maintains the relevant student-focused website pages and Canvas materials, including updated digital resources, links to university policies, and other relevant items, as necessary.
Maintains, monitors, and retrieves relevant student and program data in a variety of data systems such as IPOS reports, Salesforce, and Peoplesoft.
Participates in in-person, online, and a variety of other presentation formats for student services topics, such as: online learning resources; career/professional development topics; monthly advising meetings; and collaborating with internal/external speakers as necessary.
Monitors recurring student issues, student academic progress, and concerns within academic and student life environments, including assisting with Academic Integrity violation investigations pursuant to Graduate Program Student Policies.
Possesses a clear understanding of the larger picture of the college and/or departmental processes and expectations around the utilization of these tools and how they impact student experience.
Recognizes complex issues and alerts/escalates leadership; may provide suggestions in response.
Assists with the coordination of academic success program or advising policy development and implementation.
This position meets quarterly to review performance with the Director of Graduate Program Academic Services and/or Assistant Dean of Graduate Programs and New Education Initiatives.
Physical presence at the workplace or the college is an essential function or requirement of this job.
Perform other duties, as assigned, to support the goals of the department.

Minimum Qualifications
Bachelor's degree AND one (1) year or more previous experience in one or more of the following: advising, student recruitment/retention or related student services utilizing a proactive and innovative approach which results in demonstrated outcomes in retention, graduation, and academic planning; OR, Any equivalent combination of experience and/or education from which comparable knowledge, skills and abilities have been achieved.
Desired Qualifications
Evidence of graduate degree preferred
Experience in higher education with diverse faculty, administration, staff, and students
Experience working in student life, student enrollment, academic advising, and student experience.
Experience in public speaking and student facing learning communities.
Experience in networking skills
Experience or interest working in the legal community.
Experience in multi-tasking during high peak periods
Experience with Academic Integrity student issues
Experience working in Salesforce, Canvas, and Peoplesoft.

Working Environment
Activities are performed in an environmentally controlled office setting subject to extended periods of sitting, keyboarding, and manipulating a computer mouse.
Required to stand for varying lengths of time and walk moderate distances to perform work.
Frequent bending, reaching, lifting, pushing and pulling up to 25 pounds.
Regular activities require the ability to quickly change priorities which may include and/or are subject to resolution of conflicts.
Ability to clearly communicate to perform essential functions.
Use standard office equipment including, but not limited to: computer workstation/laptop (keyboard, monitor and mouse), printer, fax, calculator, copier, telephone and associated computer/technology peripherals.
Department Statement
The Sandra Day O'Connor College of Law at Arizona State University is one of the nation's preeminent law schools, focused on offering students a personalized legal education. Ranked No. 1 in Arizona since 2010 and No. 32 nationally by U.S. News & World Report, ASU Law offers students the opportunity to tailor their education, to match externships to their interests and career services resources to help land their ideal jobs. Additionally, ASU Law's LEED Gold certified building in downtown Phoenix is steps away from the legal, political and economic heart of Arizona. For more information, visit law.asu.edu.
ASU Statement
Arizona State University is a new model for American higher education, an unprecedented combination of academic excellence, entrepreneurial energy and broad access. This New American University is a single, unified institution comprising four differentiated campuses positively impacting the economic, social, cultural and environmental health of the communities it serves. Its research is inspired by real world application blurring the boundaries that traditionally separate academic disciplines. ASU serves more than 100,000 students in metropolitan Phoenix, Arizona, the nation's fifth largest city. ASU champions intellectual and cultural diversity, and welcomes students from all fifty states and more than one hundred nations across the globe.

ASU is a tobacco-free university. For details visit https://wellness.asu.edu/explore-wellness/body/alcohol-and-drugs/tobacco

Arizona State University is a VEVRAA Federal Contractor and an Equal Opportunity/Affirmative Action Employer. All qualified applicants will receive consideration for employment without regard to race, color, religion, sex, sexual orientation, gender identity, national origin, disability, protected veteran status, or any other basis protected by law.

Notice of Availability of the ASU Annual Security and Fire Safety Report
In compliance with federal law, ASU prepares an annual report on campus security and fire safety programs and resources. ASU's Annual Security and Fire Safety Report is available online at https://www.asu.edu/police/PDFs/ASU-Clery-Report.pdf. You may request a hard copy of the report by contacting the ASU PD at 480-965-3456.

Relocation Assistance – For information about schools, housing child resources, neighborhoods, hospitals, community events, and taxes, visit https://cfo.asu.edu/az-resources.
Employment Verification Statement
ASU conducts pre-employment screening which may include verification of work history, academic credentials, licenses, and certifications.
Background Check Statement
ASU conducts pre-employment screening for all positions which includes a criminal background check, verification of work history, academic credentials, licenses, and certifications. Employment is contingent upon successful passing of the background check.
Instructions to Apply
Application deadline is 3:00PM Arizona time on the date indicated.

Please include all employment information in month/year format (e.g., 6/88 to 8/94), job title, job duties and name of employer for each position.

Resume should clearly illustrate how prior knowledge and experience meets the Minimum and Desired qualifications of this position.

ASU does not pay for travel expenses associated with interviews, unless otherwise indicated.

Only electronic applications are accepted for this position.

IMPORTANT NOTE: What is the meaning of "equivalent combination" in the minimum qualifications? It means one year of higher education or 24 credit hours, is equal to one year of experience. For example, a four year Bachelor's degree is equal to four years of experience.