Director Student Engagement & Retention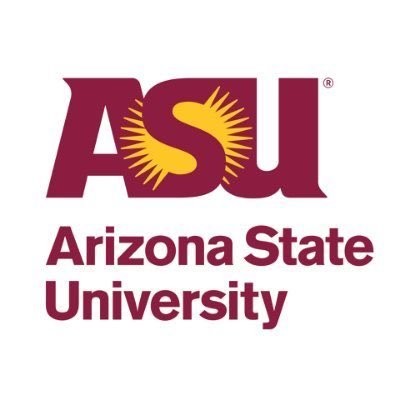 Arizona State University
Downtown Phoenix, Phoenix, AZ, USA
Posted on Wednesday, November 15, 2023
Director Student Engagement & Retention
Job Description
The College of Health Solutions seeks a Director of Student Engagement and Retention to join the Student Success Hub. Under direction of the Executive Director of Student Success, this position oversees student success initiatives for the College of Health Solutions.

The College of Health Solutions is committed to creating a positive culture of inclusion, wellness, and employee engagement. We exemplify this through our Staff Success Hub, whose Council membership is open to all CHS staff. The Council gives staff a voice in decision-making at the college level and reflects the college leadership's commitment to attracting, developing, and retaining the best, most diverse talent in a safe and inclusive environment.

Job Family
Advising & Admissions
Department Name
CHS Student Success Hub
Full-Time/Part-Time
Full-Time
VP Code
VP/EXEC VICE PROV DPC
Grant Funded Position
This is not a grant funded position and is not contingent on future grant funding.
Salary Range
$55,000 - $80,000 per year;DOE
Close Date
29-November-2023
Essential Duties
Plans, directs, and reviews retention and engagement activities, initiatives, and operations for the College of Health Solutions.
Works collaboratively to help develop, implement, and revise a comprehensive college-wide strategic retention and graduation plan.
Recruits, hires, trains, develops, supervises, and evaluates staff to help achieve short- and long-term retention, persistence, and graduation goals.
Collaborates with faculty, staff, and campus resources (i.e. First Year Success Center, University Academic Success Programs, Financial Aid and Scholarship Services, University Housing, Dean of Students, Counseling, Disability Resource Center) to build partnerships that facilitate student success.
Collaborates with marketing and communication team to develop, edit, and distribute student communications for immersion and online students.
Collects and analyzes data and creates reports that inform future practices, strategies, and initiatives to improve student retention and graduation rates.
Benchmarks best practices, reviews the latest research on student retention, and assesses current strategies to revise practices and incorporate emerging techniques and technologies.
Develops and administers the engagement budget, including management of accounts, making appropriate recommendations for budget requests, and monitoring unit expenditures to ensure optimal use of all available funds.
Represents the college and serves on various department and university committees.
Serves as representative of the University at state, regional and national organizations, boards, councils, and committees as assigned.
Minimum Qualifications
Master's degree in a related field AND six (6) years experience in one or more of the following: advising, recruitment/retention, other related student services in a college/university environment, which includes four (4) years of supervisory experience; OR, Any equivalent combination of education and/or experience from which comparable knowledge, skills and abilities have been achieved.
Desired Qualifications
Demonstrated knowledge of student development theory and the principles and practices related to retention, engagement, and enrollment management.
Experience planning, scheduling, and supervising the day-to-day operations and logistics for multiple team members.
Experience working with senior administrators and academic leadership to develop goals, establish priorities, and create strategic plans.
Experience using Salesforce and technology solutions for student success.
Experience in budget preparation, management, and forecasting.
Evidence of effective presentation skills and communication skills.
Experience in establishing and maintaining effective working relationships.
Experience working with marketing and communication team to improve student success.
Experience in managing multiple largescale, complex projects in a fast-paced environment.
Working Environment
Use basic math.
Handle petty cash.
Deliver presentations.
Supervise staff.
Activities are performed in an environmentally controlled office setting.
Required to stand for varying lengths of time and walk moderate distances to perform work.
Ability to clearly communicate verbally, read, write, see and hear.
Use office equipment, i.e. printers, copiers, fax machines, telephones, calculator.
Regular activities require ability to quickly change priorities, may include/subject to resolution of conflicts.
Use of software/computer equipment for extended periods of time.
Use critical thinking to make decisions and/or analyze and report data/results of tests conducted.
Use an ASU or personal vehicle to travel to different campuses.
Frequent bending, reaching, lifting, pushing and pulling up to 25 pounds.
May require some evening and weekend hours.
ASU is a diverse enterprise with a wide variety of work and learning modes, locations and a commitment to sustainability, innovation and employee work-life balance. We are determined to maintain our position as an employer of choice in a competitive labor market.

Flexible work options:
This position is eligible for Hybrid work. This is an arrangement where employees spend a minimum of 60% of their regular workweek at their primary ASU work location.

Department Statement
The College of Health Solutions (CHS) is dedicated to translating scientific advances into practical interventions to improve health outcomes through education, research and service. We equip students with the knowledge and skills to influence healthier lifestyle choices; develop creative interventions to improve the health of people and populations; analyze and translate large amounts of health data into solutions; and maximize the technology, science, business and application of diagnostics. CHS research programs encompass basic, discovery science, clinical trials, intervention science and measurement of health outcomes. CHS takes an interdisciplinary approach to address the complex systems that underpin health problems. The college is highly collaborative, transparent and team-oriented with an organizational structure that includes translational teams, affinity networks and academic programs to improve the health of people and communities.

The current training programs include behavioral health, biomedical diagnostics, biomedical informatics, exercise science, health promotion, health sciences, kinesiology, medical studies, nutrition, population health, science of health care delivery, and speech and hearing science. Our programs are offered at ASU's Downtown Phoenix, Tempe, Polytechnic, West and Lake Havasu campuses, as well as on Mayo Clinic's campus in north Phoenix.

For more information about ASU and the College of Health Solutions, visit https://www.asu.edu/about/ and https://chs.asu.edu/

ASU Statement
Arizona State University is a new model for American higher education, an unprecedented combination of academic excellence, entrepreneurial energy and broad access. This New American University is a single, unified institution comprising four differentiated campuses positively impacting the economic, social, cultural and environmental health of the communities it serves. Its research is inspired by real world application blurring the boundaries that traditionally separate academic disciplines. ASU serves more than 100,000 students in metropolitan Phoenix, Arizona, the nation's fifth largest city. ASU champions intellectual and cultural diversity, and welcomes students from all fifty states and more than one hundred nations across the globe.

ASU is a tobacco-free university. For details visit https://wellness.asu.edu/explore-wellness/body/alcohol-and-drugs/tobacco

Arizona State University is a VEVRAA Federal Contractor and an Equal Opportunity/Affirmative Action Employer. All qualified applicants will receive consideration for employment without regard to race, color, religion, sex, sexual orientation, gender identity, national origin, disability, protected veteran status, or any other basis protected by law.

Notice of Availability of the ASU Annual Security and Fire Safety Report
In compliance with federal law, ASU prepares an annual report on campus security and fire safety programs and resources. ASU's Annual Security and Fire Safety Report is available online at https://www.asu.edu/police/PDFs/ASU-Clery-Report.pdf. You may request a hard copy of the report by contacting the ASU Police Department at 480-965-3456.

Relocation Assistance – For information about schools, housing child resources, neighborhoods, hospitals, community events, and taxes, visit https://cfo.asu.edu/az-resources.
Employment Verification Statement
ASU conducts pre-employment screening which may include verification of work history, academic credentials, licenses, and certifications.
Background Check Statement
ASU conducts pre-employment screening for all positions which includes a criminal background check, verification of work history, academic credentials, licenses, and certifications. Employment is contingent upon successful passing of the background check.
Fingerprint Check Statement
This position is considered safety/security sensitive and will include a fingerprint check. Employment is contingent upon successful passing of the fingerprint check.
Instructions to Apply
Application deadline is 3:00PM Arizona time on the date indicated.

Please include all employment information in month/year format (e.g., 6/88 to 8/94), job title, job duties and name of employer for each position.

Resume should clearly illustrate how prior knowledge and experience meets the Minimum and Desired qualifications of this position.

ASU does not pay for travel expenses associated with interviews, unless otherwise indicated.

Only electronic applications are accepted for this position.

IMPORTANT NOTE: What is the meaning of "equivalent combination" in the minimum qualifications? It means one year of higher education or 24 credit hours, is equal to one year of experience. For example, a four year Bachelor's degree is equal to four years of experience.