Executive Director, Chief Operating Officer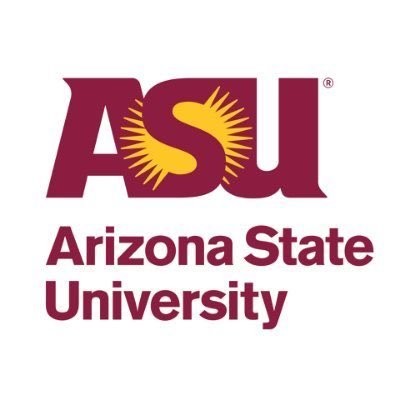 Arizona State University
Tempe, AZ, USA
Posted on Wednesday, November 15, 2023
Executive Director, Chief Operating Officer
Job Description
Arizona State University & the EPIXC Institute are looking to hire an Executive Director, Chief Operating Officer. Under administrative guidance, you will plan, direct, and manage all operational and financial aspects for the EPIXC Institute providing leadership and strategic vision consistent with the mission of the University and ensure operational effectiveness and efficiency through consistent application of necessary operational controls, procedures, and personnel to achieve operational objectives and organizational growth.
Full-Time/Part-Time
Full-Time
VP Code
KNOWLEDGE ENTERPRISE DEV
Grant Funded Position
This is not a grant funded position and is not contingent on future grant funding.
Salary Range
$95,150 - $170,000 per year; DOE
Close Date
28-November-2023
Essential Duties
Annual operating plan: Develops and implements annual operating plan including activities related to RFPs, road mapping, training, workshops, and institute events
Project management: Leads efforts related to development and adherence to SOPO, tracking of tasks/milestones, and collecting information for related DOE technical reports
Budget: Leads planning with CEO and leadership team to develop annual budget plans for key functional areas; provides regular financial reports to review actuals to plan; provides regular forecasting reports and identifies solutions for adjustments in expenditures; tracks cost sharing
Finance: Leads DOE expenditure and cost sharing expenditure review; communicates and implements means to implement DOE requirements such as salary maximum reviews, conference travel, and meeting costs
Agreements: Lead POC on institute agreements including but not limited to membership agreements, MOUs, partnership sub-agreements, national lab funding, annual RFP funding
Compliance: Develops and implements means to ensure compliance with DOE cooperative agreement terms and ASU regulations and policies including but not limited to COI, data management and security, IP management, export control, international involvement
Procurement and travel: leads purchasing activities including but limited to equipment, materials and consultants in accordance with ASU and DOE policies
Communication: develops and implements internal communication plan (works closely with CCO who leads Marketing plan development and implementation)
Human resources: leads efforts for institute recruitment, on-boarding, retention and performance management all in collaboration with EPIXC DEIA team
Subcontractors and national lab administrative communication and oversight
Revenue monitoring: Tracks and manages non-DOE revenue sources such as testbed fees, charitable funding, course fees, workshop fees
Sustainability: Oversees long-term operations planning and costs management
Facilities: manages headquarters and testbed facilities at ASU
Minimum Qualifications
Masters degree in a field appropriate to the area of assignment, and eight (8) years of related administrative experience which includes five (5) years of supervisory experience; OR, any equivalent combination of education and/or experience from which comparable knowledge, skills, and abilities have been achieved.
Desired Qualifications
Evidence of having a ten (10) year prior senior management role including organizational fiscal accountability with a proven track record of exceeding goals, evidence of strong/solid decision making and successful facilitation of progressive structural and functional change/development in a growing and culturally diverse organization.
Working Environment
Climate-controlled office setting subject to extended periods of being in a stationary position.
Constantly detects and operates a computer and other office productivity machinery, such as a calculator, copy machine and computer printer.
Ability to clearly communicate and exchange accurate information to perform essential duties.
Expected to be responsive to customers, engaged in work production, resourceful, flexible, and respectful of others.
Department Statement
Electrified Processes for Industry without Carbon (EPIXC) was established to develop, scale and demonstrate electrical process heating solution using clean electricity for advanced manufacturing. EPIXC is a national public/private partnership that convenes the US Department of Energy, 37 industry, university, National Laboratory, labor unions, and other diverse stakeholders from 25 states to pursue a vision in which electric heating enables manufacturing decarbonization everywhere with benefits from everyone. Through a national innovation ecosystem, EPIXC will accelerate technology adoption at regional and national scale and accelerate the transition to a zero-carbon economy by 2050.
ASU Statement
Arizona State University is a new model for American higher education, an unprecedented combination of academic excellence, entrepreneurial energy and broad access. This New American University is a single, unified institution comprising four differentiated campuses positively impacting the economic, social, cultural and environmental health of the communities it serves. Its research is inspired by real world application blurring the boundaries that traditionally separate academic disciplines. ASU serves more than 100,000 students in metropolitan Phoenix, Arizona, the nation's fifth largest city. ASU champions intellectual and cultural diversity, and welcomes students from all fifty states and more than one hundred nations across the globe.

ASU is a tobacco-free university. For details visit https://wellness.asu.edu/explore-wellness/body/alcohol-and-drugs/tobacco

Arizona State University is a VEVRAA Federal Contractor and an Equal Opportunity/Affirmative Action Employer. All qualified applicants will receive consideration for employment without regard to race, color, religion, sex, sexual orientation, gender identity, national origin, disability, protected veteran status, or any other basis protected by law.

Notice of Availability of the ASU Annual Security and Fire Safety Report
In compliance with federal law, ASU prepares an annual report on campus security and fire safety programs and resources. ASU's Annual Security and Fire Safety Report is available online at https://www.asu.edu/police/PDFs/ASU-Clery-Report.pdf. You may request a hard copy of the report by contacting the ASU PD at 480-965-3456.

Relocation Assistance – For information about schools, housing child resources, neighborhoods, hospitals, community events, and taxes, visit https://cfo.asu.edu/az-resources.
Employment Verification Statement
ASU conducts pre-employment screening which may include verification of work history, academic credentials, licenses, and certifications.
Fingerprint Check Statement
This position is considered safety/security sensitive and will include a fingerprint check. Employment is contingent upon successful passing of the fingerprint check.
Instructions to Apply
Application deadline is 3:00PM Arizona time on the date indicated.

Please include all employment information in month/year format (e.g., 6/88 to 8/94), job title, job duties and name of employer for each position.

Resume & Cover Letter should clearly illustrate how prior knowledge and experience meets the Minimum and Desired qualifications of this position.

ASU does not pay for travel expenses associated with interviews, unless otherwise indicated.

Only electronic applications are accepted for this position.

IMPORTANT NOTE: What is the meaning of "equivalent combination" in the minimum qualifications? It means one year of higher education or 24 credit hours, is equal to one year of experience. For example, a four year Bachelor's degree is equal to four years of experience.