Executive Administrative Support Specialist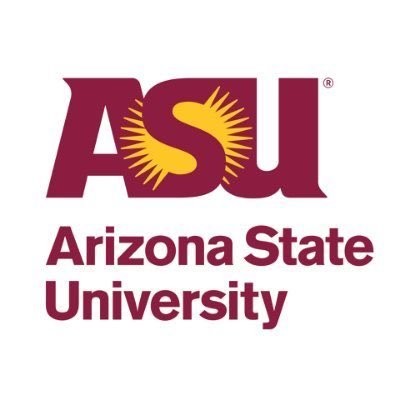 Arizona State University
Administration, Customer Service
Tempe, AZ, USA
Posted on Wednesday, November 15, 2023
Executive Administrative Support Specialist
Exec Administrative Support Sp
Job Description
Coordinates multiple tasks simultaneously and autonomously which includes business affairs, personnel matters, managing budgets and proactively managing a wide range of projects and initiatives. Performs complex administrative duties of a responsible, sensitive and confidential nature requiring considerable independence of action in support of an Associate Vice President.
Job Family
Clerical & Admin Support
Department Name
Global Futures Laboratory
Full-Time/Part-Time
Full-Time
VP Code
KNOWLEDGE ENTERPRISE DEV
Grant Funded Position
This is not a grant funded position and is not contingent on future grant funding.
Salary Range
$43,900 - $67,600 per year; DOE
Close Date
29-November-2023
Essential Duties
Manages multiple high-priority activities requiring considerable coordination and follow through to meet requirements.
Coordinates the executive's involvement in university events to insure effective interaction with University staff, senior executives, leadership teams and their constituents both internal and external to Arizona State University.
Provides administrative support to executive; maintains executive's calendar; coordinates and arranges travel; compiles, prepares, and maintains background material related to meetings, events and travel; coordinates and tracks follow-up; maintains files.
Manages and controls expenditures within unit budgets; determines funding source to charge; analyzes financial feasibility of and approves new programs or plans and funding sources; prepares special and operating budgets.
Works with the executive on departmental or divisional administrative matters, or on decisions affecting interdepartmental relationships.
Analyzes administrative and operational functions; reviews policies and procedures systems for efficiency; implements appropriate changes and system improvements. As directed, appropriately responds to management and public requests for information and resolves politically sensitive issues.
Reviews and approves operational documents for completeness and compliance with established University practices and policies.
Generates reports from informational systems and other databases.
May supervise and coordinate the activities of subordinates.
Independently composes correspondence on a variety of subjects requiring judgment, originality and knowledge of issues involved.
Represents the department/unit, university, college or executive at meetings; serves as department/unit, college or school liaison to various university departments and organizations.
Provides word processing, transcription of dictation, and processing of correspondence and e-mail.
Coordinates or assists in coordinating events, including arranging equipment and catering, sending invitations and managing RSVPs.
Minimum Qualifications
Bachelors degree in Business or field pertinent to work unit AND four (4) years of directly related administrative experience; OR, Eight (8) years of directly related administrative experience: OR, Any equivalent combination of experience and/or education from which comparable knowledge, skills and abilities have been achieved.
Desired Qualifications
Demonstrated knowledge of Microsoft Office Suite, Dropbox, and Google Drive, Adobe.
Demonstrated knowledge of current ASU travel procedures and Concur.
Experience with ASU/Knowledge Enterprise hiring practices, Peoplesoft and EDGE conversations.
Evidence of effective and professional e-mail and phone communication.
Experience in Workday, ASU finance & accounting procedures and/or the ability to take on new knowledge in these areas.
Demonstrated knowledge of any of the following engagement platforms: Stova, Zoom, Microsoft Teams, Slack.
Demonstrated knowledge of handling confidential, proprietary and privileged documents and information.
Experience in planning, analyzing and coordinating activities and establishing priorities.
Evidence of effective communication.
Experience in managing multiple high-priority activities requiring considerable coordination and follow through to meet requirements.
Working Environment
Climate-controlled office setting subject to extended periods of being in a stationary position.
Constantly detects and operates a computer and other office productivity machinery, such as a calculator, copy machine and computer printer.
Ability to clearly communicate and exchange accurate information to perform essential duties.
Expected to be responsive to customers, engaged in work production, resourceful, flexible, and respectful of others.
ASU is a diverse enterprise with a wide variety of work and learning modes, locations, and a commitment to sustainability, innovation, and employee work-life balance. We are determined to maintain our position as an employer of choice in a competitive labor market, as such the following options may be offered dependent on department needs:
Flexible work options:
Remote work is an arrangement where the employee spends less than 60% of their regular workweek at a regularly assigned ASU work location. Executive vice president-level approval is required.
Department Statement
For the ninth year in a row, ASU has been named the most innovative school in the nation, recognizing the university's culture of groundbreaking research and partnerships, as well as its commitment to helping students thrive in college and beyond. U.S. News and World Report has named ASU as the most innovative university all five years the category has existed.

ASU Knowledge Enterprise advances research, innovation, strategic partnerships, entrepreneurship, and international development. Our success arises from solutions-focused, interdisciplinary research; an entrepreneurial approach that is embedded in every school and department; and a commitment to transform society in a positive way. http://research.asu.edu/
ASU Statement
Arizona State University is a new model for American higher education, an unprecedented combination of academic excellence, entrepreneurial energy and broad access. This New American University is a single, unified institution comprising four differentiated campuses positively impacting the economic, social, cultural and environmental health of the communities it serves. Its research is inspired by real world application blurring the boundaries that traditionally separate academic disciplines. ASU serves more than 100,000 students in metropolitan Phoenix, Arizona, the nation's fifth largest city. ASU champions intellectual and cultural diversity, and welcomes students from all fifty states and more than one hundred nations across the globe.

ASU is a tobacco-free university. For details visit https://wellness.asu.edu/explore-wellness/body/alcohol-and-drugs/tobacco

Arizona State University is a VEVRAA Federal Contractor and an Equal Opportunity/Affirmative Action Employer. All qualified applicants will receive consideration for employment without regard to race, color, religion, sex, sexual orientation, gender identity, national origin, disability, protected veteran status, or any other basis protected by law.

Notice of Availability of the ASU Annual Security and Fire Safety Report
In compliance with federal law, ASU prepares an annual report on campus security and fire safety programs and resources. ASU's Annual Security and Fire Safety Report is available online at https://www.asu.edu/police/PDFs/ASU-Clery-Report.pdf. You may request a hard copy of the report by contacting the ASU PD at 480-965-3456.

Relocation Assistance – For information about schools, housing child resources, neighborhoods, hospitals, community events, and taxes, visit https://cfo.asu.edu/az-resources.
Employment Verification Statement
ASU conducts pre-employment screening which may include verification of work history, academic credentials, licenses, and certifications.
Background Check Statement
ASU conducts pre-employment screening for all positions which includes a criminal background check, verification of work history, academic credentials, licenses, and certifications. Employment is contingent upon successful passing of the background check.
Instructions to Apply
Application deadline is 3:00PM Arizona time on the date indicated.

Please include all employment information in month/year format (e.g., 6/88 to 8/94), job title, job duties and name of employer for each position.

Resume should clearly illustrate how prior knowledge and experience meets the Minimum and Desired qualifications of this position.

ASU does not pay for travel expenses associated with interviews, unless otherwise indicated.

Only electronic applications are accepted for this position.

IMPORTANT NOTE: What is the meaning of "equivalent combination" in the minimum qualifications? It means one year of higher education or 24 credit hours, is equal to one year of experience. For example, a four year Bachelor's degree is equal to four years of experience.