Academic Success Advisor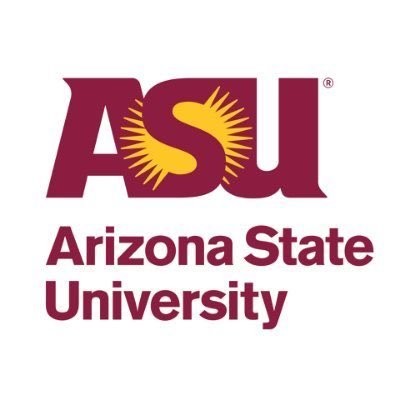 Arizona State University
Phoenix, AZ, USA
Posted on Thursday, November 16, 2023
Academic Success Advisor
Job Description
The Edson College of Nursing and Health Innovation Student Services team seeks a service excellence focused, motivated, and energetic individual to fill an Academic Success Advisor position for our undergraduate programs (online and/or in-person). The Academic Success Advisor focuses on building and maintaining relationships while working within established processes and guidelines. This position necessitates a "how can I help?" disposition. A strong background and comfort level with technology is required as position requirements include reviewing multiple technology-based platforms, tracking and monitoring student progress, and using data and technology to quickly respond to student inquiries and time-sensitive campaigns and projects.

The primary location for this position is at the Downtown Phoenix campus, however, advisors may be asked to staff offices at any one of our campuses of operation (Downtown Phoenix, West, or Polytechnic) and may support students pursuing their education online or at one of our immersion campus locations.

This position is eligible for hybrid work after a training period. Hybrid work is an arrangement where employees spend a minimum of 60% of their regular workweek at their primary ASU work location. Dean or vice president-level approval is required. This position is not fully remote.

Working at ASU has outstanding benefits which include: health, dental, and vision insurance plans; life insurance and disability programs; sick leave and holidays; ASU/UA/NAU tuition reduction for the employee and qualified family members; state and optional retirement plans; access to ASU recreation and cultural activities; and more. To estimate the value of your total compensation, please visit https://cfo.asu.edu/compensation-estimator
Job Family
Advising & Admissions
Department Name
Edson UG Student Services
Full-Time/Part-Time
Full-Time
VP Code
VP/EXEC VICE PROV DPC
Grant Funded Position
This is not a grant funded position and is not contingent on future grant funding.
Salary Range
$42,050 - $48,000 per year; DOE
Close Date
29-November-2023
Essential Duties
Provides 1:1 student advising as well as group academic advising
Identifies students who need escalated support and outreach and works collaboratively with the student engagement team and leadership to support the student
Supports advising functions as well as recruitment and student engagement initiatives
Monitors student progress to ensure ongoing successful progress
Utilizes eAdvisor, Salesforce, DARS, text, email, and other technology platforms to assist students with exploring a variety of academic options, register for courses and make timely progress towards completion of degree
Works closely with students to identify all academic options including, but not limited to: degrees, extracurricular activities, study abroad program(s), research, and internships; supports and provides counsel to student in selection of options best suited to student's goals, interests and skills
Responds quickly to student questions and concerns; works with students to resolve concerns and escalations and assist with providing a pathway to successful program completion
Serves as primary liaison by connecting students with academic and personal resources including but not limited to: tutoring, counseling and career services; provides follow up to ensure satisfaction with and effectiveness of services
Participates as a volunteer or attendee to support Edson College focused activities and events, including recruitment and student engagement events
Performs other duties as assigned
Minimum Qualifications
Bachelor's degree AND one (1) year or more previous experience in one or more of the following: advising, student recruitment/retention or related student services utilizing a proactive and innovative approach which results in demonstrated outcomes in retention, graduation, and academic planning; OR, Any equivalent combination of experience and/or education from which comparable knowledge, skills and abilities have been achieved.
Desired Qualifications
Evidence of a completed Masters degree
Experience working with students in higher education/college level academic advising
Experience in being collaborative, having a positive outlook, and being flexible
Experience in using problem solving, critical thinking, and time management skills; and having to rapidly adapt and effectively utilize new technology, practices and policies
Experience in offering service-excellence focused services that prioritize the success of students
Experience working with undergraduate students and providing student success services utilizing online platforms (zoom, slack, text, email)
Experience in using: Student information computer system and other advising technology (i.e.PeopleSoft, DARs, online appointment scheduling, eAdvisor)
Experience using: CRM (i.e. Salesforce)
Demonstrated knowledge of ASU's academic structure and organization; academic programs, colleges, and departments university-wide
Evidence of effective communication skills
Working Environment
Clearly communicate to perform essential functions
Use critical thinking to make decisions and/or analyze and report data
Deliver presentations and engage with student groups
Use software and computer equipment (monitor, keyboard, mouse) for extended periods of time
Use office equipment, i.e. printers, copiers, fax machines, telephones, calculator
Lift and transport up to 20 pounds
Required to stand for varying lengths of time and walk moderate distances to perform work
Regular activities require ability to quickly change priorities which may include and/or are
subject to resolution of conflicts
Use basic math
Department Statement
Edson College of Nursing and Health Innovation at Arizona State University is an inclusive world class enterprise of discovery that prepares innovative, evidence-based healthcare providers, educators, leaders and researchers to optimize health in a culturally diverse global community.


ASU Statement
Arizona State University is a new model for American higher education, an unprecedented combination of academic excellence, entrepreneurial energy and broad access. This New American University is a single, unified institution comprising four differentiated campuses positively impacting the economic, social, cultural and environmental health of the communities it serves. Its research is inspired by real world application blurring the boundaries that traditionally separate academic disciplines. ASU serves more than 100,000 students in metropolitan Phoenix, Arizona, the nation's fifth largest city. ASU champions intellectual and cultural diversity, and welcomes students from all fifty states and more than one hundred nations across the globe.

ASU is a tobacco-free university. For details visit https://wellness.asu.edu/explore-wellness/body/alcohol-and-drugs/tobacco

Arizona State University is a VEVRAA Federal Contractor and an Equal Opportunity/Affirmative Action Employer. All qualified applicants will receive consideration for employment without regard to race, color, religion, sex, sexual orientation, gender identity, national origin, disability, protected veteran status, or any other basis protected by law.

Notice of Availability of the ASU Annual Security and Fire Safety Report
In compliance with federal law, ASU prepares an annual report on campus security and fire safety programs and resources. ASU's Annual Security and Fire Safety Report is available online at https://www.asu.edu/police/PDFs/ASU-Clery-Report.pdf. You may request a hard copy of the report by contacting the ASU PD at 480-965-3456.

Relocation Assistance – For information about schools, housing child resources, neighborhoods, hospitals, community events, and taxes, visit https://cfo.asu.edu/az-resources.
Employment Verification Statement
ASU conducts pre-employment screening which may include verification of work history, academic credentials, licenses, and certifications.
Fingerprint Check Statement
This position is considered safety/security sensitive and will include a fingerprint check. Employment is contingent upon successful passing of the fingerprint check.
Instructions to Apply
Application deadline is 3:00PM Arizona time on the date indicated.

Please include all employment information in month/year format (e.g., 6/88 to 8/94), job title, job duties and name of employer for each position.

Resume should clearly illustrate how prior knowledge and experience meets the Minimum and Desired qualifications of this position.

ASU does not pay for travel expenses associated with interviews, unless otherwise indicated.

Only electronic applications are accepted for this position.

IMPORTANT NOTE: What is the meaning of "equivalent combination" in the minimum qualifications? It means one year of higher education or 24 credit hours, is equal to one year of experience. For example, a four year Bachelor's degree is equal to four years of experience.