Lead Graphic Designer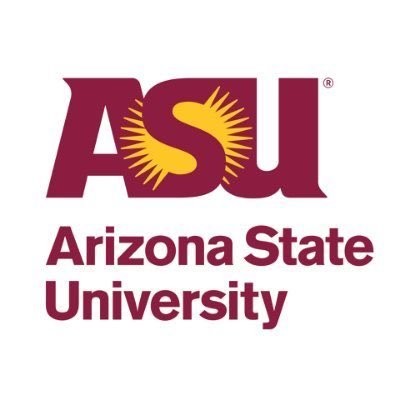 Arizona State University
Software Engineering, Design
Tempe, AZ, USA
Posted on Thursday, November 16, 2023
Lead Graphic Designer
Job Description
Prepares a variety of skilled graphic design and layout work in preparation of various posters, exhibits, advertisements, slides, brochures, books, newsletters and flyers using various production techniques which may include computer graphic systems and software. Designs electronic and printed materials for a variety of university publications, displays and other media as appropriate. Incumbents in this classification work independently within established deadlines inherent to graphic design industry. May coordinate and lead the work of others.
Job Family
Graphic & Visual Arts
Department Name
Alumni Association
Full-Time/Part-Time
Full-Time
Grant Funded Position
This is not a grant funded position and is not contingent on future grant funding.
Salary Range
$65,000 - $75,000 per year; DOE
Close Date
29-November-2023
Essential Duties
Attends marketing meetings and works closely with marketing and program lead in developing sketches, design concepts and graphics to be applied to all collateral materials, communication pieces and electronic media consistent with goals, plans, and strategies.
Prepares printing specifications for print vendor including layout and set up of printing and graphics to ensure thorough understanding of desired outcome.
Reviews quotes with Director of Strategic Communication; selects print vendor and communicates schedule requirements associated with production of marketing materials.
Prepares storyboards and edits material to ensure final form achieves outcome and is of high quality for visual, aesthetic and sound elements.
Reviews all print and graphics for adherence to standards for color, logo use and size.
Attends scheduled photo shoots to develop ideas; directs shoot to achieve desired visual images and selects/combines photos to create visual impression to support story and/or marketing effort(s).
Works closely with marketing and programs teams to discuss creative ideas and suggestions for visual presentations to enhance and support efforts.
Provides insight, creative ideas and suggestions during developmental discussions of marketing materials to review branding as well as look and feel to ensure desired message is consistently applied throughout.
Provides creative suggestions for use in multimedia projects including production and advising on video, podcasts and other audio/visual projects.
Provides design solutions to areas by considering project priorities/goals, intent and function of materials, anticipated targeted recipients and expected outcomes.
Determines specifications such as ink color, paper stock and typeface needed for design congruence and visual impact.
Minimum Qualifications
Bachelor's degree in Graphic Art or related field AND four years experience in graphic design and layout, illustration, or commercial art; OR, eight years' experience in graphic design and layout, illustration, or commercial art; OR, any equivalent combination of education and/or experience from which comparable knowledge, skills and abilities have been achieved.
Desired Qualifications
Knowledge of the principles, practices, methods and techniques of graphic design and layout.
Knowledge of practices, methods and requirements of printing.
Knowledge of computer-generated graphics programs.
Knowledge of available sources of printing services and supplies, current market conditions, price trends and new product development methods.
Experience in using various graphic arts and related software applications including Photoshop, Adobe Illustrator, Corel Draw, PageMaker and other painting and graphic design tools.
Skill in problem solving and decisions making.
Skill in interpreting messages into visual and metaphorical forms.
Skill in exercising a high degree of judgment and diplomacy.
Skill in establishing and maintaining effective working relationships with professional organizations, media, university administrators, faculty and staff.
Evidence of effective verbal and written communication skills.
Ability to work effectively in an environment subject to tight deadlines which often includes conflicting priorities.
Ability to work from concept/idea to develop tangible product with an understanding of the subject and targeted audience.
Ability to effectively develop and manage contractor deliverables to ensure adherence to established deadlines and quality standards.
Working Environment
Activities are performed in an environmentally controlled office setting subject to extended periods of sitting, keyboarding and manipulating a computer mouse
Frequently required to stand for varying lengths of time and walk moderate distances to perform work
Frequent bending, reaching, lifting, pushing and pulling up to 25 pounds
Regular activities require ability to quickly change priorities which may include and/or are subject to resolution of conflicts.
Ability to clearly communicate to perform essential functions.
Regularly performs work which requires walking on uneven surfaces and exposure to external environmental conditions as part of photo shoots.
This position receives regular managerial review of objectives.
This position provides supervision of contracted printer(s) for completion of project/program related tasks as needed
Department Statement
The ASU Alumni Association serves as the link between more than 600,000 ASU alumni world-wide and their alma mater. The Association develops alumni affinity for ASU through continued professional development opportunities, collaborative community programing and philanthropic outreach. Our events and programs share innovations being developed at the university, highlight alumni impacting the community and celebrate special moments from our rich history.

ASU Statement
Arizona State University is a new model for American higher education, an unprecedented combination of academic excellence, entrepreneurial energy and broad access. This New American University is a single, unified institution comprising four differentiated campuses positively impacting the economic, social, cultural and environmental health of the communities it serves. Its research is inspired by real world application blurring the boundaries that traditionally separate academic disciplines. ASU serves more than 100,000 students in metropolitan Phoenix, Arizona, the nation's fifth largest city. ASU champions intellectual and cultural diversity, and welcomes students from all fifty states and more than one hundred nations across the globe.

ASU is a tobacco-free university. For details visit https://wellness.asu.edu/explore-wellness/body/alcohol-and-drugs/tobacco

Arizona State University is a VEVRAA Federal Contractor and an Equal Opportunity/Affirmative Action Employer. All qualified applicants will receive consideration for employment without regard to race, color, religion, sex, sexual orientation, gender identity, national origin, disability, protected veteran status, or any other basis protected by law.

Notice of Availability of the ASU Annual Security and Fire Safety Report
In compliance with federal law, ASU prepares an annual report on campus security and fire safety programs and resources. ASU's Annual Security and Fire Safety Report is available online at https://www.asu.edu/police/PDFs/ASU-Clery-Report.pdf. You may request a hard copy of the report by contacting the ASU Police Department at 480-965-3456.

Relocation Assistance – For information about schools, housing child resources, neighborhoods, hospitals, community events, and taxes, visit https://cfo.asu.edu/az-resources.
Employment Verification Statement
ASU conducts pre-employment screening which may include verification of work history, academic credentials, licenses, and certifications.
Background Check Statement
ASU conducts pre-employment screening for all positions which includes a criminal background check, verification of work history, academic credentials, licenses, and certifications. Employment is contingent upon successful passing of the background check.
Instructions to Apply
Application deadline is 3:00PM Arizona time on the date indicated.

Please include all employment information in month/year format (e.g., 6/88 to 8/94), job title, job duties and name of employer for each position.

Resume should clearly illustrate how prior knowledge and experience meets the Minimum and Desired qualifications of this position.

ASU does not pay for travel expenses associated with interviews, unless otherwise indicated.

Only electronic applications are accepted for this position.

IMPORTANT NOTE: What is the meaning of "equivalent combination" in the minimum qualifications? It means one year of higher education or 24 credit hours, is equal to one year of experience. For example, a four year Bachelor's degree is equal to four years of experience.