Academic Success Advisor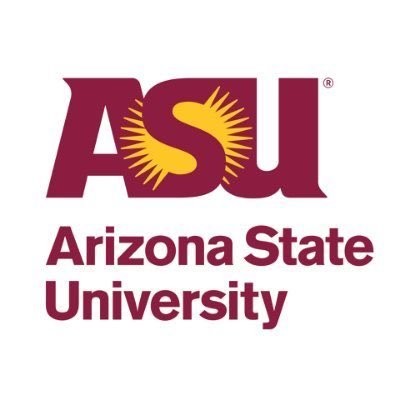 Arizona State University
Tempe, AZ, USA
Posted on Thursday, November 16, 2023
Academic Success Advisor
Job Description
The W. P. Carey School of Business Undergraduate Programs Office is currently seeking service-oriented individuals to join one of our dynamic Advising teams. Our undergraduate advising teams support our Tempe Campus, Polytechnic Campus, West Campus, and ASU Online students, focusing on student success, retention, and timely progress toward degree completion. Strong technical, administrative, and organizational skills are needed, along with the desire to help students succeed. Academic Success Advisors have a "Business is Personal" perspective, along with strong written and verbal communication skills. They are also part of a team that jumps in and is willing to help out when and wherever necessary. These supporting activities include, but are not limited to, teaching a first-year student success course, assisting with New Student Orientation, participating in New Student Welcome events, and attending W. P. Carey Convocation.

DAYS AND SCHEDULE: 8:00 AM to 5:00 PM; M-F; some evenings and weekends as needed.

ASU is a diverse enterprise with a wide variety of work and learning modes, locations and a commitment to sustainability, innovation and employee work-life balance. We are determined to maintain our position as an employer of choice in a competitive labor market.

Flexible work options
Alternative work schedules can include four, 10-hour workdays in a workweek; a nine-day, 80-hour schedule over two workweeks for exempt employees only; and staggered start and stop times.
Hybrid work is an arrangement where employees spend a minimum of 60% of their regular workweek at their primary ASU work location. Dean or vice president-level approval is required.
Job Family
Advising & Admissions
Department Name
WPC UPO Academic Services
Full-Time/Part-Time
Full-Time
Grant Funded Position
This is not a grant funded position and is not contingent on future grant funding.
Salary Range
$45,000 per year; to commensurate with education and experience
Close Date
01-December-2023 is the initial close date. Applications will continue to be accepted and reviewed each week until positions are filled.
Essential Duties
Serves as a professional academic advisor for the W. P. Carey School of Business, advising undergraduate business students and other interested undergraduate students
Works with students both one-on-one and in group/class settings, interacting in-person, phone, Zoom, email and/or other technology
Proactively monitors student academic progress through a variety of reporting tools including eAdvisor, Salesforce, PeopleSoft and DARs. In addition to these tools, phone outreach will be used to relay academic options, course selection and registration
Responds promptly to student questions and concerns, working with them in their degree progression and completion. This includes current, prospective (high school and transfer), and students in transition (incoming or outgoing)
Assists student with interpreting University, college and program level academic policies and procedures
Works closely with students to identify all academic options including, but not limited to: degrees, extracurricular activities, study abroad program(s), research, and internships; supporting and providing counsel to students in selection of options best suited to students' goals, interests and skills
Works closely and collaboratively with students, faculty, and staff to ensure academic success
Assists students and parents in crisis; making appropriate and timely referrals for non-academic issues and/or concerns to applicable services including, but not limited to: Student Health, Counseling & Consultation, and Career Services
Participates in and presents at workshops related to academic advisement and skill development
Actively participates in and attend Undergraduate Program events, including New Student Orientation, New Student Welcome events, WPC 101, Convocation, and more
Minimum Qualifications
Bachelor's degree AND one (1) year or more previous experience in one or more of the following: advising, student recruitment/retention or related student services utilizing a proactive and innovative approach which results in demonstrated outcomes in retention, graduation, and academic planning; OR, Any equivalent combination of experience and/or education from which comparable knowledge, skills and abilities have been achieved.
Desired Qualifications
Evidence of a Master's degree preferred
Experience working with students in higher education/college level academic advising
Ability to be collaborative, use a positive outlook, and be flexible
Evidence of effective verbal and written communication skills
Experience in using problem-solving, critical thinking and time management skills
Ability to rapidly adapt and effectively utilize new technology, practices and policies
Experience in establishing and maintaining effective working relationships with peers, faculty, students, administration and others
Organizational experience while prioritizing multiple tasks in a fast-paced and service-focused environment; detail-oriented
Demonstrated knowledge of ASU academic structure and organization
Experience using student information computer system (i.e., PeopleSoft, DARS, etc.)
Experience using Microsoft Office Applications (i.e. Outlook, Word, Excel, Access, PowerPoint)
Experience using CRM (i.e. Salesforce)
Working Environment
Activities are performed in an environmentally controlled office setting subject to extended periods of sitting, keyboarding and manipulating a computer mouse
Required to stand for varying lengths of time and walk moderate distances to perform work
W. P. Carey staff embody a "how can I help you?" mentality and are embedded in a "Business is Personal" culture
Ability to operate independently within a larger, collaborative team environment
Ability to clearly communicate to perform essential functions.
Use office equipment including, but not limited to: computer workstation/laptop (keyboard, monitor, and mouse), printer, fax, calculator, copier, telephone and associated computer/technology peripherals
Ability to problem-solve and assess students' individual needs to provide accurate, detailed information regarding academic planning, retention, scholarship renewal and degree completion
Ability to rapidly learn, adapt and effectively utilize new technology, practices, policies and methods.
Ability to communicate effectively, both in writing and verbally, to develop advisement materials in various formats (electronic, hard-copy, etc.), and to coordinate and present information to current and prospective students
Ability to provide complex evaluations/assessments of students/programs, including interpretation of policies, procedures, and requirements of various degree/certification programs within the school
Travel - Individuals will be located in one of our offices at Tempe, West, Polytechnic, or remotely. Regardless of campus location, individuals must be willing to travel to multiple campus locations in the Phoenix metropolitan area (campus shuttle available)
Work extended hours, including evening and/or weekends, as needed
Department Statement
The W. P. Carey School of Business at Arizona State University is the largest business school in the United States with more than 20,000 students and 120,000+ alumni worldwide. From our world-renowned faculty representing six continents to thousands of outstanding students who join us every year, the W. P. Carey School welcomes diversity and encourages global thinking. The W. P. Carey School is internationally recognized for its leadership in business education, groundbreaking research and innovation, and renowned faculty, making us one of the top-ranked business schools in the country.

W. P. Carey prides itself on being a place "where business is personal." Business is personal means that kindness, courtesy, and respect lead our actions. We care for each other and support one another. We're proud of that commitment, and look forward to it shaping your experience at W. P. Carey. Learn more at wpcarey.asu.edu.

All we do at ASU is guided and inspired by the University Charter, which reads:

ASU is a comprehensive public research university, measured not by whom it excludes, but by whom it includes and how they succeed; advancing research and discovery of public value; and assuming fundamental responsibility for the economic, social, cultural and overall health of the communities it serves.

The W. P. Carey School of Business values our cultural and intellectual diversity and continually strives to foster a welcoming and inclusive environment.
ASU Statement
Arizona State University is a new model for American higher education, an unprecedented combination of academic excellence, entrepreneurial energy and broad access. This New American University is a single, unified institution comprising four differentiated campuses positively impacting the economic, social, cultural and environmental health of the communities it serves. Its research is inspired by real world application blurring the boundaries that traditionally separate academic disciplines. ASU serves more than 100,000 students in metropolitan Phoenix, Arizona, the nation's fifth largest city. ASU champions intellectual and cultural diversity, and welcomes students from all fifty states and more than one hundred nations across the globe.

ASU is a tobacco-free university. For details visit https://wellness.asu.edu/explore-wellness/body/alcohol-and-drugs/tobacco

Arizona State University is a VEVRAA Federal Contractor and an Equal Opportunity/Affirmative Action Employer. All qualified applicants will receive consideration for employment without regard to race, color, religion, sex, sexual orientation, gender identity, national origin, disability, protected veteran status, or any other basis protected by law.

Notice of Availability of the ASU Annual Security and Fire Safety Report
In compliance with federal law, ASU prepares an annual report on campus security and fire safety programs and resources. ASU's Annual Security and Fire Safety Report is available online at https://www.asu.edu/police/PDFs/ASU-Clery-Report.pdf. You may request a hard copy of the report by contacting the ASU PD at 480-965-3456.

Relocation Assistance – For information about schools, housing child resources, neighborhoods, hospitals, community events, and taxes, visit https://cfo.asu.edu/az-resources.
Employment Verification Statement
ASU conducts pre-employment screening which may include verification of work history, academic credentials, licenses, and certifications.
Background Check Statement
ASU conducts pre-employment screening for all positions which includes a criminal background check, verification of work history, academic credentials, licenses, and certifications. Employment is contingent upon successful passing of the background check.
Fingerprint Check Statement
This position is considered safety/security sensitive and will include a fingerprint check. Employment is contingent upon successful passing of the fingerprint check.
Instructions to Apply
Application deadline is 3:00PM Arizona time on the date indicated.

Please include all employment information in month/year format (e.g., 6/88 to 8/94), job title, job duties and name of employer for each position.

Resume should clearly illustrate how prior knowledge and experience meets the Minimum and Desired qualifications of this position.

ASU does not pay for travel expenses associated with interviews, unless otherwise indicated.

Only electronic applications are accepted for this position.

IMPORTANT NOTE: What is the meaning of "equivalent combination" in the minimum qualifications? It means one year of higher education or 24 credit hours, is equal to one year of experience. For example, a four year Bachelor's degree is equal to four years of experience.