Coordinator, Career Services Operations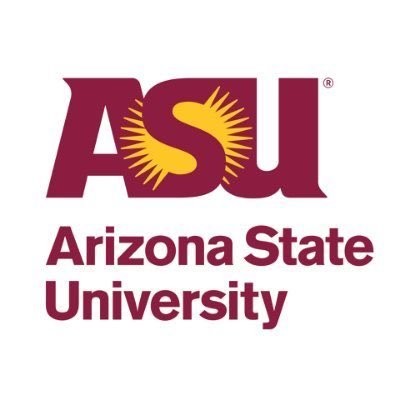 Arizona State University
Operations
Tempe, AZ, USA
Posted on Thursday, November 16, 2023
Coordinator, Career Services Operations
Job Description
The Coordinator for Career Services Operations provides support with technology systems and platforms, and data collection. The Coordinator works closely with other team members, as well as ASU Colleges and department to ensure Career Services tools, resources, and data are leveraged to serve all staff, faculty, students and alumni at ASU.
Under direction of the Director of Career Readiness, the Coordinator assists with operations as part of a One University Model that provides leadership, resources and support across all campuses and locations, to domestic and international students, serving both on ground and online students, as well as alumni and hiring organizations.

What's in it for you:
Arizona State University offers a comprehensive benefits package that includes valuable employee benefits to enhance the total compensation of its staff. This package includes: (Click here to explore options)
Tuition Reduction Program for staff members, their spouses, and dependents, available on day one.
Low-cost health, dental, vision, and life insurance benefits.
Retirement program designed to promote long-term savings and provide income upon retirement.
Paid time for volunteer and professional development.
10 Paid Holidays and competitive Vacation and Sick accruals each Pay Period.
Wellness program for preventative health education and screenings.
Disability and leave program for income protection.
Employee assistance for free and confidential behavioral health services.
ASU Discounts to sports/events along with discounts with ASU partnerships.
Department Name
Career & Prof Devlpmnt Svcs T
Full-Time/Part-Time
Full-Time
VP Code
EDUC OUTRCH & STDT SVCS
Grant Funded Position
This is not a grant funded position and is not contingent on future grant funding.
Salary Range
$51,500 per year
Close Date
23-November-2023
Essential Duties
Provide day to day oversight of Handshake (ASU's job/internship search platform).
Assist as Career Services leadership works to drive the growth of Handshake across the ASU enterprise with a particular focus on advancing the use of Experiences, the platform's internship and experiential learning tool.
Coordinate training sessions and workshops for faculty, staff, and students on the effective use of technology resources.
Work to advocate and leverage various Career Services technologies allowing for easier and more customized access to resources and tools.
Support all functional teams in implementation of technology products that support their objectives and allows for scale of service to various constituents.
Provide oversight of vendor and technology-related contracts and payments for the department. Work closely with department business operations and Enterprise Technology to execute needed assessments and documentation.
Partner with EOSS Technology Team to ensure compliance with EOSS or University-wide directives related information security, technology documentation and support.
Supervise student workers who perform work related to the areas identified above.
Research new career related technology tools and resources in the marketplace and explore their applicability in the ASU environment and stay current on national and international trends in career technology tools.
Support university functions, serving as a catalyst for mobilizing staff and groups of students to events such as Game Day Activities, Homecoming, Fall Welcome Events, Family Weekend and other campus traditions.
Minimum Qualifications
Bachelor's degree in a field appropriate to the area of assignment AND three (3) years of related experience; OR, Any equivalent combination of education and/or experience from which comparable knowledge, skills and abilities have been achieved.
Desired Qualifications
Evidence of effective communication and interpersonal skills.
Experience in using organizational skills and attention to detail.
Proficiency using technology systems including Google Drive, Microsoft Office, Slack, PeopleSoft, and Handshake career management system.
Working Environment
Lifting and carrying materials, as well as, pulling and pushing carts of up to 30 lbs.
Additional movement requirements include climbing, balancing, stooping, kneeling, crouching, and reaching.
Sitting and standing for prolonged periods.
Department Statement
The Operations Coordinator is part of a one Career Services team model that provides a variety of career advisement services to students and new graduates through every step of the career & professional development process. Career Services serves ASU students and new alumni through engagement opportunities tailored to their unique backgrounds, talents, experiences, academic preparation and professional goals. Our focus is to ensure Career Readiness as defined by the National Association of Colleges & Employers: Career Readiness is the attainment and demonstration of requisite competencies that broadly prepare college graduates for a successful transition into the workplace. We help them succeed at every step of their career development process from learning about majors and career options, to finding an internship or first job out of college. We offer professional career advice and are a valuable resource for job outlook, salary and employment trend information. Our office works through a career development model focused on career interests. This Career Interest Community model allows students to break out of the confines of viewing career opportunities based solely on college majors and opens the door to a larger variety of post-graduation options. This model influences our career curriculum, as well as, our engagement with employers.

Career Services provides programs, services, and resources at all four Phoenix area locations, as well as ASU Online. Staff work collaboratively with department leadership and staff at each location, and as part of the Educational Outreach and Student Services (EOSS) Vice Presidential area. EOSS provides the ASU student community with support services, involvement opportunities and a rich Sun Devil experience to assist students in achieving their personal and academic goals. Members of the ASU community aspire to live the Sun Devil Way, creating and sustaining a community that exemplifies achievement, engagement and responsibility.

ASU offers a tuition discount for the employee, their spouse and dependents, and a competitive benefits package including paid vacation and holidays, health insurance and more. For more benefits information, please visit http://cfo.asu.edu/hrbenefitsenrollment

ASU Statement
Arizona State University is a new model for American higher education, an unprecedented combination of academic excellence, entrepreneurial energy and broad access. This New American University is a single, unified institution comprising four differentiated campuses positively impacting the economic, social, cultural and environmental health of the communities it serves. Its research is inspired by real world application blurring the boundaries that traditionally separate academic disciplines. ASU serves more than 100,000 students in metropolitan Phoenix, Arizona, the nation's fifth largest city. ASU champions intellectual and cultural diversity, and welcomes students from all fifty states and more than one hundred nations across the globe.

ASU is a tobacco-free university. For details visit https://wellness.asu.edu/explore-wellness/body/alcohol-and-drugs/tobacco

Arizona State University is a VEVRAA Federal Contractor and an Equal Opportunity/Affirmative Action Employer. All qualified applicants will receive consideration for employment without regard to race, color, religion, sex, sexual orientation, gender identity, national origin, disability, protected veteran status, or any other basis protected by law.

Notice of Availability of the ASU Annual Security and Fire Safety Report
In compliance with federal law, ASU prepares an annual report on campus security and fire safety programs and resources. ASU's Annual Security and Fire Safety Report is available online at https://www.asu.edu/police/PDFs/ASU-Clery-Report.pdf. You may request a hard copy of the report by contacting the ASU PD at 480-965-3456.

Relocation Assistance – For information about schools, housing child resources, neighborhoods, hospitals, community events, and taxes, visit https://cfo.asu.edu/az-resources.
Employment Verification Statement
ASU conducts pre-employment screening which may include verification of work history, academic credentials, licenses, and certifications.
Background Check Statement
ASU conducts pre-employment screening for all positions which includes a criminal background check, verification of work history, academic credentials, licenses, and certifications. Employment is contingent upon successful passing of the background check.
Instructions to Apply
Application deadline is 3:00PM Arizona time on the date indicated.

Please include all employment information in month/year format (e.g., 6/88 to 8/94), job title, job duties and name of employer for each position.

Resume should clearly illustrate how prior knowledge and experience meets the Minimum and Desired qualifications of this position.

ASU does not pay for travel expenses associated with interviews, unless otherwise indicated.

Only electronic applications are accepted for this position.

IMPORTANT NOTE: What is the meaning of "equivalent combination" in the minimum qualifications? It means one year of higher education or 24 credit hours, is equal to one year of experience. For example, a four year Bachelor's degree is equal to four years of experience.