Program Specialist, Development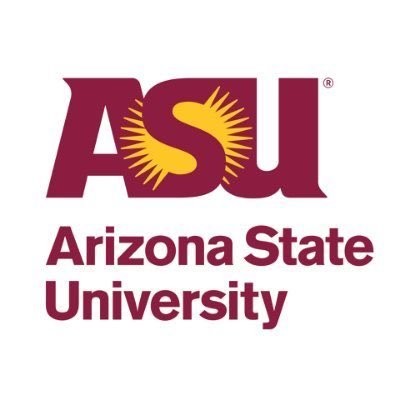 Arizona State University
Phoenix, AZ, USA
Posted on Monday, November 20, 2023
Program Specialist, Development
Job Description
The Watts College of Public Service and Community Solutions seeks a Program Specialist to support development activities through assistance to the development team, donor relations/stewardship, prospect research, and liaising with Watts business office, scholarship administrators, and the Arizona State University Foundation (ASUF).
Job Family
Clerical & Admin Support
Department Name
College of Pub Srv & Comm Sol
Full-Time/Part-Time
Full-Time
VP Code
VP/EXEC VICE PROV DPC
Grant Funded Position
This is not a grant funded position and is not contingent on future grant funding.
Salary Range
$42,000 - $48,000 per year; DOE
Close Date
30-November-2023
Essential Duties
Manage donor relations/stewardship activities including, but not limited to: thank you letters, scholarship reports, holiday cards, and specific programmatic reporting.
Function as Watts College representative on ASUF donor relations committee, and act as point person for Sun Devil Gratitude Week.
Work with ASUF and Watts departments, ensure all scholarships are awarded correctly, and coordinate scholarship reporting for donors.
Handle daily deposits and gift reporting to development team, school directors, and center/institute directors.
Coordinate with development team and Watts business office to create and maintain ASUF gift accounts.
Serve as point of contact for gift account related inquires from faculty and staff.
Track and file gift agreements, and monitor system for tracking endowment payouts.
Maintain accurate and thorough confidential records in the contact management database (Salesforce)
Assist with events to include planning and logistics (e.g. invitations, RSVPS, vendor payments, etc.)
Attend and participate in all staff and planning meetings
Assist with annual giving efforts at the college and center/institute levels
Coordinate special projects under the direction of the Sr. Director
Undertake and manage other duties or projects as assigned
Other duties as assigned.
Minimum Qualifications
Bachelor's degree in a related field AND two years administrative/coordination experience; OR Any equivalent combination of experience and/or education from which comparable knowledge, skills and abilities have been achieved.
Desired Qualifications
Experience with Salesforce or similar CRM systems
Experience with Workday or similar financial management systems
Experience with Canva or similar graphic design software
Experience within a non profit agency or university
Working Environment
Professional, global, team-based environment; primary location is downtown Phoenix. In-person and remote collaboration with local and global colleagues. Majority of activities are performed in an environmentally controlled office setting. Use of E-mail, phone, and a variety of digital platforms. Use of software and computer equipment (monitor, keyboard, mouse) for extended periods of time. Use of office equipment: printers, copiers, fax machines, telephones, calculators. Lift and transport up to 20 pounds. Sustainability is embedded into departmental goals and operational practices.
Department Statement
The Watts College of Public Service and Community Solutions embraces students and faculty dedicated to rigorous education and research in the service of social and economic change. Areas of expertise include: improving the quality of life for individuals and families from all backgrounds; innovative approaches to public management; and nonprofit leadership and organizational effectiveness. We partner with those intent on addressing critical social issues and are confident that Phoenix and the State of Arizona can be exemplars for the future.
ASU Statement
Arizona State University is a new model for American higher education, an unprecedented combination of academic excellence, entrepreneurial energy and broad access. This New American University is a single, unified institution comprising four differentiated campuses positively impacting the economic, social, cultural and environmental health of the communities it serves. Its research is inspired by real world application blurring the boundaries that traditionally separate academic disciplines. ASU serves more than 100,000 students in metropolitan Phoenix, Arizona, the nation's fifth largest city. ASU champions intellectual and cultural diversity, and welcomes students from all fifty states and more than one hundred nations across the globe.

ASU is a tobacco-free university. For details visit https://wellness.asu.edu/explore-wellness/body/alcohol-and-drugs/tobacco

Arizona State University is a VEVRAA Federal Contractor and an Equal Opportunity/Affirmative Action Employer. All qualified applicants will receive consideration for employment without regard to race, color, religion, sex, sexual orientation, gender identity, national origin, disability, protected veteran status, or any other basis protected by law.

Notice of Availability of the ASU Annual Security and Fire Safety Report
In compliance with federal law, ASU prepares an annual report on campus security and fire safety programs and resources. ASU's Annual Security and Fire Safety Report is available online at https://www.asu.edu/police/PDFs/ASU-Clery-Report.pdf. You may request a hard copy of the report by contacting the ASU PD at 480-965-3456.

Relocation Assistance – For information about schools, housing child resources, neighborhoods, hospitals, community events, and taxes, visit https://cfo.asu.edu/az-resources.
Employment Verification Statement
ASU conducts pre-employment screening which may include verification of work history, academic credentials, licenses, and certifications.
Fingerprint Check Statement
This position is considered safety/security sensitive and will include a fingerprint check. Employment is contingent upon successful passing of the fingerprint check.
Instructions to Apply
Application deadline is 3:00PM Arizona time on the date indicated.

Please include all employment information in month/year format (e.g., 6/88 to 8/94), job title, job duties and name of employer for each position.

Resume should clearly illustrate how prior knowledge and experience meets the Minimum and Desired qualifications of this position.

ASU does not pay for travel expenses associated with interviews, unless otherwise indicated.

Only electronic applications are accepted for this position.

IMPORTANT NOTE: What is the meaning of "equivalent combination" in the minimum qualifications? It means one year of higher education or 24 credit hours, is equal to one year of experience. For example, a four year Bachelor's degree is equal to four years of experience.