Faculty Assoc - Online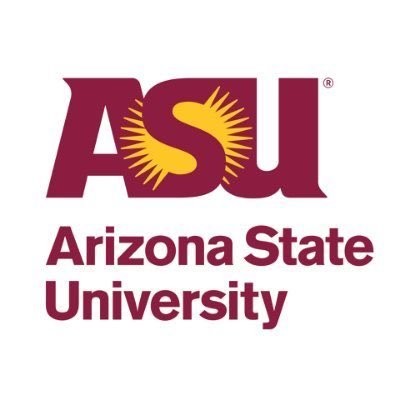 Arizona State University
Phoenix, AZ, USA
Posted on Monday, November 1, 2021
Faculty Assoc - Online
Job Description
The Walter Cronkite School of Journalism and Mass Communication invites applications for the part-time position of Faculty Associate. The Cronkite School seeks to establish a qualified pool of applicants to teach a variety of asynchronous online courses in our undergraduate and graduate degree programs.

Faculty Associates are one semester, non-benefits-eligible, fixed-term appointments with no tenure implications, not to exceed an average of .40 FTE (two courses) per semester. The number of courses is contingent upon unit needs, funding and sufficient enrollment. Salary is based upon qualifications and assigned teaching load. Faculty Associates may not hold multiple, non-benefits eligible appointments at Arizona State University.

Faculty Associates may support a variety of courses in the various programs' online environments. Faculty associate applicants will be qualified to fill specialized teaching positions in topical areas of:
Media literacy
Digital strategy
Social media (organic)
Social media (paid campaigns)
SEO
Paid search (keyword research and search campaign strategy)
Audience analytics (site, app, social, search and email data)
Digital campaigns
Podcasting
Graphic design
Media analysis
Communication law
Sports and media
Content creation and editing with Adobe Creative Suite tools
Grammar and AP Style
Coding for media (basic HTML and JavaScript)
Mass communication history
Race, gender, diversity and inclusion issues in media
Media entrepreneurship
Visual communication theory and analysis
Pop culture
Media research methods
Social network research and analysis
Misinformation
Crisis communication
Branding
Political campaign communication
Strategic sports communication (e.g. team/league communications)

Department Name
Journalism & Mass Comm
Full-Time/Part-Time
Part-Time
Grant Funded Position
This is not a grant funded position and is not contingent on future grant funding.
Close Date
15-October-2021 is the initial close date, Applications will continue to be accepted on a rolling basis. Applications in the reserve pool may then be reviewed in the order in which they were received until the position is filled.
Essential Duties
Teach courses to undergraduate students in person or online
Prepare syllabus, lectures and class materials
Prepare, administer and grade assignments
Administer written mid-term and/or final exams
Hold regular office hours
Minimum Qualifications
BM or BA in related fields, or equivalent industry experience
6+ years of industry experience OR, any equivalent combination of experience and/or education from which comparable knowledge, skills and abilities have been achieved

Desired Qualifications
Demonstrated relevant professional experience
Demonstrated teaching experience and/or formal professional training experience
Expertise in the following content areas: digital media, broadcast news, investigative reporting, sports reporting or Spanish-language news

Working Environment
Activities are performed in an environmentally controlled classroom setting subject to extended periods of standing, lecturing, facilitating classroom activities
Frequently required to stand for varying lengths of time and walk moderate distances to perform work
Occasional bending, reaching, lifting, pushing and pulling up to 25 pounds
Occasional activities require ability to quickly change priorities, which may include and/or are subject to resolution of conflicts
Clearly communicate to perform essential functions
Regular use of standard office equipment including, but not limited to: computer workstation/laptop (keyboard, monitor, mouse), printer, copier, telephone and associated computer/technology peripherals
Department Statement
The Walter Cronkite School of Journalism and Mass Communication at Arizona State University is widely recognized as one of the nation's premier professional journalism programs. The school, which was named in Cronkite's honor in 1984, prepares the next generation of journalists in both the time-honored fundamentals embraced by Cronkite and the multimedia skills necessary to thrive as journalists in the digital age. Housed in a $71 million state-of-the-art media complex in downtown Phoenix, the school has been featured in The New York Times and The Times of London as a leader in 21st century journalism education. It is the home of Arizona PBS, the Carnegie-Knight News 21 initiative and the Donald W. Reynolds National Center for Business Journalism. The Cronkite School offers 10 professional programs, including a nightly television news broadcast, digital news bureaus in Washington and Phoenix, sports bureaus in Los Angeles and Phoenix, a strategic public relations agency, an entrepreneurial digital innovation lab, a digital production bureau, a business bureau and a newsgathering and civic journalism bureau.

ASU Statement
Arizona State University is a new model for American higher education, an unprecedented combination of academic excellence, entrepreneurial energy and broad access. This New American University is a single, unified institution comprising four differentiated campuses positively impacting the economic, social, cultural and environmental health of the communities it serves. Its research is inspired by real world application blurring the boundaries that traditionally separate academic disciplines. ASU serves more than 90,000 students in metropolitan Phoenix, Arizona, the nation's fifth largest city. ASU champions intellectual and cultural diversity, and welcomes students from all fifty states and more than one hundred nations across the globe.

ASU is a tobacco-free university. For details visit www.asu.edu/tobaccofree

AmeriCorps, Peace Corps, and other national service alumni are encouraged to apply.

Arizona State University is a VEVRAA Federal Contractor and an Equal Opportunity/Affirmative Action Employer. All qualified applicants will be considered without regard to race, color, sex, religion, national origin, disability, protected veteran status, or any other basis protected by law.
Employment Verification Statement
ASU conducts pre-employment screening which may include verification of work history, academic credentials, licenses, and certifications.
Background Check Statement
ASU conducts pre-employment screening for all positions which includes a criminal background check, verification of work history, academic credentials, licenses, and certifications. Employment is contingent upon successful passing of the background check.
Instructions to Apply
Application deadline is 3:00PM Arizona time on the date indicated.

Complete application materials must contain the following items:
A statement no more than three pages, which includes the following:

Your interest in this position and your fit relative to the required and desired qualifications.
Your experience and commitment to diversity, equity and inclusion.
Your preferred teaching availability days and times.

Current curriculum vitae/professional resume
Information for three professional references (name, organization, position title, email and phone number)
The initial application deadline is October 15, 2021 at 3 p.m. Applications will continue to be accepted on a rolling basis for a reserve pool. Applications in the reserve pool may then be reviewed in the order in which they were received until the position is filled.

Please include all employment information in month/year format (e.g., 6/88 to 8/94), job title, job duties and name of employer for each position.

Resume should clearly illustrate how prior knowledge and experience meets the Minimum and Desired qualifications of this position.

ASU does not pay for travel expenses associated with interviews, unless otherwise indicated.

Only electronic applications are accepted for this position.