SR. SPECIALIST, DATA ANALYTICS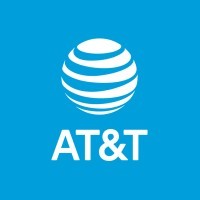 AT&T
Data Science
Chennai, Tamil Nadu, India
Posted on Friday, February 17, 2023
insight
Analyze data sets of millions of customers - and uncover groundbreaking solutions that have a global impact.
"You get to work on multi-million dollar projects from day one using the latest technology, and there are many training opportunities if you want to learn something new."

Sang Han — Senior Data Scientist
Technology
Connect communities with the power of technology.
Innovation is the power to Think Big
We live our values without question or compromise.
Strategic Platform Teams
Join our digital transformation!
The Senior Analyst leads the production of data collection, research, analysis, ad presentation of the findings. This position will work alongside with various business units to streamline data and unified reporting to support the single version of truth. This position will interact with other business units subject matter experts with an in-depth knowledge of quantitative methods, data sources and tools to achieve the desired outcome. This position will conduct exploratory data analysis, predictive modeling, insights related to financial data. Developing scorecard, and Key Performance Indicator for funded projects.

Primary Responsibility Include:
- Use appropriate programming languages (SQL, R, Python, DAX) to develop data visualization that enable effective and efficient decision making
- Develop and Conduct Exploratory data Analysis and statistical analysis.
- Understand Chief Data office's Data Architecture and identify ways to implement machine learning models
- Data gathering by accessing other data sources and working with internal data engineering teams to inject any new source in data modeling.
- Advanced in data visualization and best practices tools such as Power BI with advanced DAX
-Creative ways in implementing dashboard using power app, python, and R visuals
Qualification:
-Bachelor's degree in Computer Science, Mathematics, or any other Quantitative fields
-Over 5 years of experience in Data Analytics
-Advanced Programming skills include SQL, DAX, R, and Python
-Advanced in Power BI Visualization
-Ability to interact collaboratively with Internal business unit partners
-Ability to be curious, ask question, explore, and creative in analyzing data
-Possess strong research skills and acute attention to details
-Experienced with Datasets, Datawarehouse, data analytics techniques, and data visualization.
- Serve as a team lead for the less experienced analysts
Job ID 2306133I-3
Date posted 02/16/2023
Benefits
Invested in your satisfaction and continued success.
We take care of our own here (hint: that could be you). Our benefits and rewards mean we cover some of your biggest needs with some of the coolest offerings. We already think we're a pretty great place to work. We're just trying to rack up some bonus points.
Let's start with the big one: Your work gets rewarded with competitive compensation and benefits. It really does pay to be on our team.
Compensation
When it comes to priorities, we know family tops the list. For the moments that matter the most, you'll be there for them, and we'll be here for you.
Family Leave
The Hiring Process
Step 2
Virtual or in-person
Interviews
Dress professionally and ensure good WiFi interviewing virtually.
Step 3
Conditional
Job Offer
After a background check, you're part of the team.
Step 4
Welcome! Onboarding
and Training Begins
Our training and certification programs set you up for success.

Live True

Do the right thing, no compromise.

Think Big

Innovate and get there first.

Pursue Excellence

In everything, every time.

Make a Difference

Impact your world.

Stand for Equality

Speak with your actions.

Be There

When customers & colleagues need you most.