Director - Federal Income Tax Controversy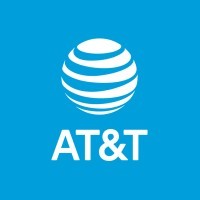 AT&T
Dallas, TX, USA
Posted on Monday, March 6, 2023
accelerate
Join us in our pursuit to transform lives through connectivity.
"We care about our customers & our employees, our business & our communities future."

Julia — Corporate Support - M&P Manager

"We have an opportunity to make an impact at all levels & have fun doing it."
Corporate
Help drive connection across our business.
A Look Inside: AT&T Careers
Collaborate with people who share your enthusiasm.
Job Overview
At AT&T, we're connecting the world through the latest tech, top-of-the-line communications and the best in entertainment. Innovation powers all that we do, and our groundbreaking solutions deliver compelling communication and entertainment experiences to millions of customers worldwide. As part of our team, your next big idea could be our newest innovation. Here's your opportunity to combine your passions for entertainment, media and technology to transform our company and your career.
Overall Purpose: Management of federal income tax audits, including analysis and interpretation of existing and upcoming tax legislation (federal, state, local and foreign) to identify opportunities to minimize tax liabilities.
Key Roles and Responsibilities:
Responsible for federal income tax controversy, with primary focus on taxpayers and tax years under current IRS examination. Manages the current IRS exam cycle(s) from beginning to end, including co-development of Examination Plan with the IRS, responses to IRS information document requests, coordination of IRS Notices of Proposed Adjustments and taxpayer responses thereto, and preparation and review of taxpayer protests. Serves as the company's main point of contact with IRS Exam team. Coordinates preparation and filing of amended federal income tax returns. Responsible for analysis of financial statement impacts of income tax audits. Supports and potentially negotiates complex income tax issues with the IRS. This position may also handle certain issues at the IRS Appeals level.

Conducts research to advise management of the tax implications of activities. Responsible for meeting all required deadlines. This professional may work as management consultant in the review of existing systems and procedures, or in the development of new or modified systems and procedures. Uses professional concepts and company objectives to resolve complex issues in effective ways. Works on problems of diverse scope where analysis of data requires evaluation of identifiable factors. Exercises judgment within generally defined practices and policies in selecting methods and techniques for obtaining solutions. Having broad expertise or unique knowledge, uses skills to contribute to development of company objectives and principles and to achieve goals in effective ways. Works on significant and unique issues where analysis of situations or data requires an evaluation of intangibles. Exercises judgment in methods, techniques and evaluation criteria for obtaining results.
Education: Bachelors Degree in Accounting, CPA and advanced business / tax degree preferred.
Experience:
10+ years Corporate Tax/Public Accounting tax experience required. Income tax audit experience preferred.
Bachelors degree in Accounting, CPA and advanced business / tax degree preferred.
Strong technical income tax knowledge.
Ability to interact effectively with IRS and with other functions within AT&T tax department.
Excellent verbal and written communication skills.
Excellent managerial, leadership and interpersonal skills.
Supervisory: No.

Our Directors - Federal Income Tax Controversy earn between $105,000 - $175,100 yearly. Not to mention all the other amazing rewards that working at AT&T offers. From health insurance to tuition reimbursement and paid time off to discounts on products and services just to name a few. There is a lot to be excited about around here. Individual starting salary within this range may depend on geography, experience, expertise, and education/training.
Job ID 2308049
Date posted 03/05/2023
Benefits
Invested in your satisfaction and continued success.
We take care of our own here (hint: that could be you). Our benefits and rewards mean we cover some of your biggest needs with some of the coolest offerings. We already think we're a pretty great place to work. We're just trying to rack up some bonus points.
Let's start with the big one: Your work gets rewarded with competitive compensation and benefits. It really does pay to be on our team.
Compensation
When it comes to priorities, we know family tops the list. For the moments that matter the most, you'll be there for them, and we'll be here for you.
Family Leave
The Hiring Process
Step 2
Virtual or in-person
Interviews
Dress professionally and ensure good WiFi interviewing virtually.
Step 3
Conditional
Job Offer
After a background check, you're part of the team.
Step 4
Welcome! Onboarding
and Training Begins
Our training and certification programs set you up for success.