AT&T Catapult Program - Apprentice (Government)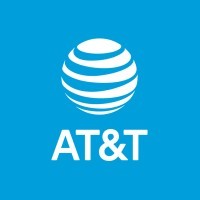 AT&T
Columbia, MD, USA
Posted on Friday, March 17, 2023
protect
Pursue a career and your calling.
"The similarities between military and AT&T culture are centered around morals..."

Chris S. — EVP, Technology Operations

"There are a lot of veterans here and it is a very supportive and positive environment just like the military. There is also a strong emphasis on ethics here similar to the military."
Government
Help give our nation powerful possibilities.
What you can do in Government Solutions
Find out how you can keep our nation safe.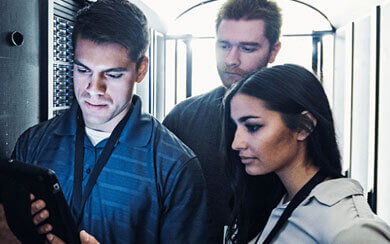 See how AT&T is connecting the United States government.
AT&T Global Public Sector is a trusted provider of secure, IP enabled, cloud-based, network solutions and professional services to the Department of Defense. We are dedicated to recruiting, developing and empowering a diverse, high-performing workforce that is passionate about what they do, committed to our shared values and dedicated to our customers' mission.
AT&T Catapult is an apprenticeship program, partnering with Franklin Apprenticeships, focusing on providing tailored educational tracks to support immediate and future needs of the RIS I program. Current tracks are Hardware Technician 1, Network Engineer 0, Information Systems Security Engineer 0, and Linux Systems Administrator 0.
AT&T has an opening for apprentices to support the Greenway program, in providing support of our customer's IT Infrastructure.
Description of Job Duties/Responsibilities:
Hardware Technician 1 provides Tier 2 and 3 on-site and remote supports for computer workstations, servers, printers, peripherals, and teleconferencing equipment. Conducts sites surveys; assesses and documents current site configuration and user requirements. Analyzes existing requirements and prepares specifications for hardware acquisitions. Installs, configures, troubleshoots, repairs, and tests computer workstations, servers, printers, peripherals, and teleconferencing equipment. Prepares engineering plans and site installation Technical Design Packages. Develops hardware installation schedules. Prepares drawings documenting configuration changes at each site. Prepares site installation and test reports. Configures computers, communications devices and peripheral equipment. Trains site personnel in proper use of hardware. Builds specialized interconnecting cables.
Network Engineer 0 must be able to perform all duties of It Field Support Specialist. Additional responsibilities will include following standard operating procedures for the Connectivity Operations Team, including the use of ticketing systems and documentation. Supports network upgrade projects and initiatives. Replaces failed networking components as needed. Supports end-user connectivity needs. Supports the installation, maintenance, operation, and security of the LAN infrastructure and network devices. Manages access to network segments and resources in compliance with network access policies.
Information Systems Security Engineer 0 will be able to evaluate security solutions to ensure they meet security requirements for processing classified information; Propose, coordinate, implement, and enforce information systems security policies, standards, and methodologies; Maintain operational security posture for an information system or program; Provide support to the Information System Security Manager (ISSM) for maintaining the appropriate operational IA posture for a system, program, or enclave; Develop and maintain documentation for C&A in accordance with ODNI and DoD policies; Develop and update the system security plan and other IA documentation; Provide configuration management for security-relevant information system software, hardware, and firmware; Assist with the management of security aspects of the information system and perform day-to-day security operations of the system; Develop system security policy and ensure compliance; Administer the user identification and authentication mechanism of the Information System (IS). Candidate may be required to respond to after-hours requests as required in a 24 x 7 environment.
Linux Systems Administrator 0 will be responsible for administrating day-to-day IT systems to include system availability, backup/restore, configuration changes, maintaining and patching both physical and virtual.
Responsibilities include: performs software installations and upgrades to operating systems and layered software packages; schedules installations and upgrades and maintains them in accordance with established IT policies and procedures; monitors and tunes the system to achieve optimum performance levels. Installs and monitors security auditing software and remediates defects based on customer security policies; ensures workstation/server data integrity by evaluating, implementing, and managing appropriate software and hardware solutions; develops and promotes standard operating procedures. Provides technical oversight during installations and recovery projects; conducts routine hardware and software audits of servers to ensure compliance with established standards, policies, and configuration guidelines; develops and maintains a comprehensive operating system hardware and software configuration database/library of all supporting documentation; responds to system alerts and engages in troubleshooting and problem resolution. Collaborates with vendors on product capabilities and improvements needed to meet customer requirements.
Required Clearance: Clearable. Candidate must be able to obtain a TS/SCI Clearance with polygraph. (#clearable) (#ts.sci) (#polygraph)
Required Qualifications: High school/GED and currently enrolled student at Franklin Apprenticeships. Specific track will be determined by hiring manager.
Able to manage time and priorities effectively.
Able to work efficiently with minimal supervision.
Excellent analytical and problem-solving skills.
Outstanding communication skills to relate with team members and support workers.
Must be able to lift 50 lbs.
Must be available to work an 8-hour shift between the hours of 6am-and 6pm, as determined by management.
Must have valid State issued Driver's License.
Ready to join our team? Apply Today!
Our AT&T Catapult Program – Apprentice earns between $20.58/hour ($42,806 = 20.58/hr PT @32hrs/week) yearly. Not to mention all the other amazing rewards that working at AT&T offers. From health insurance to tuition reimbursement and paid time off to discounts on products and services just to name a few. There is a lot to be excited about around here. Individual starting salary within this range may depend on geography, experience, expertise, and education/training.
Joining our team comes with amazing perks and benefits:
Medical/Dental/Vision coverage
401(k) plan
Tuition reimbursement program
Paid Time Off and Holidays (based on date of hire, at least 23 days of vacation each year and 9 company-designated holidays)
Paid Parental Leave
Paid Caregiver Leave
Additional sick leave beyond what state and local law require may be available but is unprotected · Adoption Reimbursement
Disability Benefits (short term and long term)
Life and Accidental Death Insurance
Supplemental benefit programs: critical illness/accident hospital indemnity/group legal
Employee Assistance Programs (EAP)
Extensive employee wellness programs
Employee discounts up to 50% off on eligible AT&T mobility plans and accessories, AT&T internet (and fiber where available) and AT&T phone
Job ID 2309923
Date posted 03/15/2023
Benefits
Invested in your satisfaction and continued success.
We take care of our own here (hint: that could be you). Our benefits and rewards mean we cover some of your biggest needs with some of the coolest offerings. We already think we're a pretty great place to work. We're just trying to rack up some bonus points.
Let's start with the big one: Your work gets rewarded with competitive compensation and benefits. It really does pay to be on our team.
Compensation
When it comes to priorities, we know family tops the list. For the moments that matter the most, you'll be there for them, and we'll be here for you.
Family Leave
The Hiring Process
Step 2
Virtual or in-person
Interviews
Dress professionally and ensure good WiFi interviewing virtually.
Step 3
Conditional
Job Offer
After a background check, you're part of the team.
Step 4
Welcome! Onboarding
and Training Begins
Our training and certification programs set you up for success.

Live True

Do the right thing, no compromise.

Think Big

Innovate and get there first.

Pursue Excellence

In everything, every time.

Make a Difference

Impact your world.

Stand for Equality

Speak with your actions.

Be There

When customers & colleagues need you most.