Field Sales Representative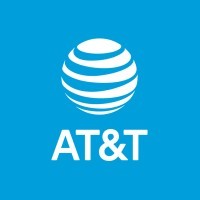 AT&T
Sales & Business Development
United States
Posted on Saturday, March 18, 2023
Field Sales Representative
Jeffersonville, Indiana
achieve
Generate the sales that help us build a more connected world.
Field Sales Representative
Roll out and into a new kind of sales role. As a Field Sales Representative, it's your job to upgrade our relationships with existing customers, showing them the best we have to offer from a company they already know and trust. We'll rely on your sales expertise, product knowledge and best-in-class customer service to sell state of the art technology and meet customers' needs. Along the way, you'll discover great pay, flexible hours and a company that wants to see you safe and successful.
Sales
Closing the deal means opening up millions of opportunities.
Skills Profile
The ability to
demonstrate
efficiency

A self-starter
mindset

Adaptability

Excellent customer
service skills

Strong
interpersonal skills

A customer-centric
mindset
A day in the life
Get an inside look at what it's really like on the job. Every day, you'll connect to the resources and information you need to succeed in your sales.
Dial in on your day
Each morning starts with a conference call to catch you up on that day's schedule. You'll find out the who, what, when and where of your warm leads before heading out.
Ready for everything
We're trusting you
to help us build
relationships with
our customers.
credible work.
That's why we give you the tools, training and confidence to make awesome sales and do incredible work.
Your trainings cover what you need to know about staying safe on the job. We'll give you guidelines you can refer back to every step of the way.
Safety is key
Our leaders are here for you. That includes coaching, mentoring and daily input to help you reach your sales goals. They'll even show you how to tailor your pitch for customers and make your interaction extraordinary.
We have
your back
Job Overview
Take the lead and close the deal at the center of where it all happens – our customers' homes. Whether your support is in person or via phone, you'll be the face and voice of AT&T. Each day will offer a fresh opportunity to meet sales goals while introducing customers to our award-winning wireless and TV service. We'll rely on your sales expertise, product knowledge and best-in-class customer service to sell state of the art technology and meet customers' needs.
What does it take to deliver the white glove experience? It's all about meeting our customers where they are; whether that means traveling to their residence, place of business or creating meaningful connections through excellent communication, strategic thinking and personalized sales interactions. You'll provide whatever it takes to close the deal with ease – hands on demos, WiFi assessments, tech delivery and issue resolution. Each day will offer unique opportunities, so you'll need to be flexible and open to change as we put the safety of our employees and customers first. There may even be instances where you'll need to demonstrate the ability to empathize, provide conflict resolution and provide tech support to retain our valued customers.
Additional Key Skills:
The ability to generate leads, manage sales funnels and upsell products & services

A baseline knowledge and comfort with the latest tech

Cold-calling and/or dispatching skills and the ability to transition warm leads to sales

Self-sufficiency and the ability to solve a variety of tasks

Excellent time management and communication skills

Problem-solving skills & the ability to troubleshoot and pivot between tasks

Experience with mobility is a plus
You will also need to perform the following functions with or without reasonable accommodation:
Work hours may include evenings, weekends and holidays

Maintain a valid driver's license

Have and maintain a clean driving record

Utilize required PPE and adhere to all safety measures, including basic sanitizing procedures
What's in it for you?
Our most successful experts are goal driven and earn big while exceeding sales metrics. Once you're a part of our team, you'll gain an amazing benefits package with salary + commission, the use of a company car, medical/dental coverage, a 401(k) plan, tuition reimbursement, ongoing paid training and paid time off. Rounding out these benefits and perks we also provide employee discount on:
Our Field Sales Representatives earn between $37,000 to $48,510 + $20,000 in commissions yearly if all sales goals are met. Not to mention all the other amazing rewards that working at AT&T offers. Individual starting salary within this range may depend on geography, experience, expertise, and education/training.
AT&T wireless phone service

AT&T internet & fiber
Ready to take your career on the road? Apply today.
#ConnectingOurCommunities
Job ID 2310193
Date posted 03/17/2023
Benefits
Invested in your satisfaction and continued success.
We take care of our own here (hint: that could be you). Our benefits and rewards mean we cover some of your biggest needs with some of the coolest offerings. We already think we're a pretty great place to work. We're just trying to rack up some bonus points.
Let's start with the big one: Your work gets rewarded with competitive compensation and benefits. It really does pay to be on our team.
Compensation
When it comes to priorities, we know family tops the list. For the moments that matter the most, you'll be there for them, and we'll be here for you.
Family Leave
Applying?
Here's what to expect.
Status updates

Stay updated on your status. Timing varies, so log in to see where we are.

Check email

Check your email regularly for any follow-ups.

Pass assessment

You may have to pass an assessment before moving on to the next step.

Interview

Your interview may be online. Make sure you have a strong connection and dress professionally.

Complete the online application.

Conduct your interviews — in person, by phone, recorded video or over video chat.

Conduct any follow-up interviews
AT&T is a Modern Communications and Technology Company.
It's our people and partners who make the difference.
Connecting you to Tech, Entertainment and Community Leaders.
Stories and News from the People at AT&T.