ASSOCIATE DIRECTOR, DATA INSIGHTS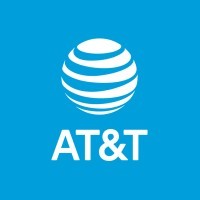 AT&T
Bengaluru, Karnataka, India
Posted on Monday, April 24, 2023
insight
Analyze data sets of millions of customers - and uncover groundbreaking solutions that have a global impact.
"You get to work on multi-million dollar projects from day one using the latest technology, and there are many training opportunities if you want to learn something new."

Sang Han — Senior Data Scientist
Technology
Connect communities with the power of technology.
Innovation is the power to Think Big
We live our values without question or compromise.
Strategic Platform Teams
Join our digital transformation!
AT&T is one of the leading service providers in the telecommunication sector and propelling it into the data and AI driven era is powered by CDO (Chief Data Office). AT&T's Chief Data Office (CDO) is harnessing data and making AT&T's data assets and ground-breaking AI functionality accessible to employees across the firm. In addition, our talented employees are a significant component that contributes to AT&T's place as the U.S. company with the sixth most AI-related patents. CDO also maintains academic and tech partnerships to cultivate the next generation of experts in statistics and machine learning, statistical computing, data visualization, text mining, time series modelling, data stream and database management, data quality and anomaly detection, data privacy, and more. CDO is empowering AT&T, through execution, self-service, and as a data and AI center of excellence, to unlock transformative insights and actions that drive value for the company and its customers. Employees at CDO imagine, innovate, and unlock data & AI driven insights and actions that create value for our customers and the enterprise. Part of the work, we govern data collection and use, mitigate for potential bias in machine learning models, and encourage an enterprise culture of responsible AI.

This is a Leadership role, the ideal candidate should have experience in technology, people management and financial acumen.
Candidate should have proven experience of working in product development environment with a proven experience of developing enterprise scale products in a highly agile/scrum environment.
Supervises a team of data insight employees that are responsible for the development and/or delivery of IT-related work relative to Application Development, Data - Engineering/Science/Warehousing/Visualization/ Analytics.
Exposure to requirement gathering, technology Solutions design, Business Management, Vendor Management, Systems Engineering, Software Delivery Project Management and Release Management.
Oversee daily operations in collaboration with other managers and department leaders, and perform administrative tasks such as tracking schedules, generating correspondence, maintaining reports, planning, and coordinating meeting.

Roles and Responsibilities:
Drive the team on innovation & implementation, creating & reviewing architectural designs, mentoring the team, and honing its engineering skills.
Guide team in creating technical specifications, prototypes, and presentations to communicate your ideas.
Well-versed in emerging industry technologies & trends.
The incumbent interviews and selects employees, maintains proper staffing levels, allocates resources, supervises teams daily operations, productivity, identifies areas for improvement, develops action plans to improve performance, develops teams technical and managerial expertise through on-the-job and formal training opportunities, enforces Company policies, takes necessary disciplinary action, evaluates individual performance for annual performance review, merit increases, promotions and other employment status changes, and conducts long-range planning for the team.
Responsible for People Management activities like – Skill management, advancement, promotion, and other status changes for employees under their supervision.
Identify and manage Risks
Coordinate the execution of strategic initiatives
Participate in regular meetings with various stake holders, develops action plans to improve performance.
Enforces Company policies, set the team culture and ensure the motivated work environment
defining business and/or technical requirements, defining the projects scope and work schedules, estimating necessary resources, allocating capital and expense funding, and reconciling the actual expenses to estimates to keep the project within budget.
Key Competencies and Skills:
Required / Desired Skills

• Data Warehousing/Data Lake/ Data science (Required 3 Years)
• Tech Leadership/ People Management (Required 6 Years)
• Excellent communication skills
• Good power point and excel skills.
• Ability to multitask and keep deadlines.
• Impeccable managerial and interpersonal skills
• Proven track record of effectively interacting with senior management.
• Ability to work strategically and collaboratively across departments.
• Effective, versatile, and action-oriented


Education and Qualifications:
Education: University Degree in Computer Science and/or Analytics

Minimum Experience required:

• Minimum of 5-7-year experience in data insight/Science
• Minimum of 3 years' experience in managing a team of at least 10.
• Must have experience with technical and People management responsibilities.
Job ID 2306592I
Date posted 04/24/2023
Benefits
Invested in your satisfaction and continued success.
We take care of our own here (hint: that could be you). Our benefits and rewards mean we cover some of your biggest needs with some of the coolest offerings. We already think we're a pretty great place to work. We're just trying to rack up some bonus points.
Let's start with the big one: Your work gets rewarded with competitive compensation and benefits. It really does pay to be on our team.
Compensation
When it comes to priorities, we know family tops the list. For the moments that matter the most, you'll be there for them, and we'll be here for you.
Family Leave
The Hiring Process
Step 2
Virtual or in-person
Interviews
Dress professionally and ensure good WiFi interviewing virtually.
Step 3
Conditional
Job Offer
After a background check, you're part of the team.
Step 4
Welcome! Onboarding
and Training Begins
Our training and certification programs set you up for success.

Live True

Do the right thing, no compromise.

Think Big

Innovate and get there first.

Pursue Excellence

In everything, every time.

Make a Difference

Impact your world.

Stand for Equality

Speak with your actions.

Be There

When customers & colleagues need you most.