Senior-Applications Developer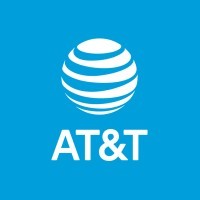 AT&T
Software Engineering, IT
Atlanta, GA, USA
Posted on Friday, April 28, 2023
build
Join us to create a new era of connectivity.
"AT&T allows me to work on projects that will be seen by millions of customers."

Megan T. — Sr. Specialist, Software Engineer

"I find it incredibly rewarding to be out and see customers enjoying a product I spent my time perfecting."
Technology
Connect communities with the power of technology.
Innovation is the power to Think Big
We live our values without question or compromise.
Strategic Platform Teams
Join our digital transformation!
Job Overview
DUTIES: Define technical solutions and ensure alignment. Provide technical leadership for the evolving architectural capabilities of the entire solution. Work with cross-functional teams to design and implement business requirements. Resolve application issues, design, and implement system enhancements, and document new user requirements. Provide input for production-related issues. Perform abstraction and generalization to preserve architectural flexibility, ensure that common technology, design practices, and infrastructure are used when applicable. Plan, design and execute data conversion activities. Translate business objectives and processes into clear definitions of IT requirements. Facilitate the reuse of code, components, and proven patterns. Influence common modeling, design, and coding practices. Act as Subject Matter Expert on ATT technologies (Data Router, Quotas Applications, Compliance Applications). Support Software Applications in Production, troubleshoot, analyze, and provide solutions or fixes to issues. Plan, design and develop test cases to ensure the software performance and capability of handling all scenarios. Utilize Azure Concepts like storage accounts, app services, Key vault, hosting applications, configurations, Reliability, cost, Services, Solutions and management tools, Security and Azure Architecture. Move applications from on-prem servers into Azure Cloud. Develop detailed functional designs and prototypes and working with cross-functional teams to design and implement business requirements. Develop UI using HTML, CSS3, Bootstrap, TELERIK UI for ASP.NET MVC toolkit controls. Use Razor View engine syntax for TELERIK UI for ASP.NET MVC. Develop Restful Web APIs and consume JSON objects returned from the APIs. Utilize the following software and technology: ASP.Net, C#, ASP.NET MVC 5, ASP.Net Web API, WCF Services, Web Services, JavaScript and JQuery for client-side validation and DOM manipulation, ADO.Net Entity Framework, ADO.Net SQL Server, LINQ, JSON, Telerik reports, SSRS Reports, GIT Source Control and Kendo Grid, IIS, Visual Studio 2017, 2019.
REQUIREMENTS: Requires a Master's degree, or foreign equivalent degree in Systems Engineering, Computer Engineering, Computer Science, Applied Science, Electrical Engineering, or Math and two (2) years of experience in the job offered or two (2) years of experience in a related occupation developing detailed functional designs and prototypes and working with cross-functional teams to design and implement business requirements; resolving application issues, designing, and implementing system enhancements, and documenting new user requirements; providing input for production-related issues; planning, designing, and executing data conversion activities; translating business objectives and processes into clear definitions of IT requirements; developing UI using HTML, CSS3, Bootstrap, TELERIK UI for ASP.NET MVC toolkit controls; using Razor View engine syntax for TELERIK UI for ASP.NET MVC; developing Restful Web APIs and consume JSON objects returned from the APIs; and utilizing the following software and technology: ASP.Net, C#, ASP.NET MVC 5, ASP.Net Web API, WCF Services, Web Services, JavaScript and JQuery for client-side validation and DOM manipulation, ADO.Net Entity Framework, ADO.Net, SQL Server 2016, SQL Server 2018, LINQ, JSON, Telerik reports, SSRS Reports, GIT Source Control and Kendo Grid, IIS, Visual Studio 2017,2019.
Joining our team comes with amazing perks and benefits:
· Medical/Dental/Vision coverage
· 401(k) plan
· Tuition reimbursement program
· Paid Time Off and Holidays (based on date of hire, at least 23 days of vacation each year and 9 company-designated holidays)
· Paid Parental Leave
· Paid Caregiver Leave
· Additional sick leave beyond what state and local law require may be available but is unprotected
· Adoption Reimbursement
· Disability Benefits (short term and long term)
· Life and Accidental Death Insurance
· Supplemental benefit programs: critical illness/accident hospital indemnity/group legal
· Employee Assistance Programs (EAP)
· Extensive employee wellness programs
· Employee discounts up to 50% off on eligible AT&T mobility plans and accessories, AT&T internet (and fiber where available) and AT&T phone
AT&T is an Affirmative Action/Equal Opportunity Employer, and we are committed to hiring a diverse and talented workforce. EOE/AA/M/F/D/V
*np*
Job ID 2253083
Date posted 04/27/2023
Benefits
Invested in your satisfaction and continued success.
We take care of our own here (hint: that could be you). Our benefits and rewards mean we cover some of your biggest needs with some of the coolest offerings. We already think we're a pretty great place to work. We're just trying to rack up some bonus points.
Let's start with the big one: Your work gets rewarded with competitive compensation and benefits. It really does pay to be on our team.
Compensation
When it comes to priorities, we know family tops the list. For the moments that matter the most, you'll be there for them, and we'll be here for you.
Family Leave
The Hiring Process
Step 2
Virtual or in-person
Interviews
Dress professionally and ensure good WiFi interviewing virtually.
Step 3
Conditional
Job Offer
After a background check, you're part of the team.
Step 4
Welcome! Onboarding
and Training Begins
Our training and certification programs set you up for success.