SR. SPECIALIST, Data Insights - QA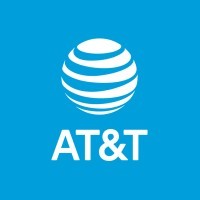 AT&T
Quality Assurance
Bengaluru, Karnataka, India
Posted on Friday, April 28, 2023
insight
Analyze data sets of millions of customers - and uncover groundbreaking solutions that have a global impact.
"You get to work on multi-million dollar projects from day one using the latest technology, and there are many training opportunities if you want to learn something new."

Sang Han — Senior Data Scientist
Technology
Connect communities with the power of technology.
Innovation is the power to Think Big
We live our values without question or compromise.
Strategic Platform Teams
Join our digital transformation!
AT&T is one of the leading service providers in the telecommunication sector and propelling it into the data and AI driven era is powered by CDO (Chief Data Office).
CDO is empowering AT&T, through execution, self-service, and as a data and AI center of excellence, to unlock transformative insights and actions that drive value for the company and its customers.
Employees at CDO imagine, innovate, and unlock data & AI driven insights and actions that create value for our customers and the enterprise. Part of the work, we govern data collection and use, mitigate for potential bias in machine learning models, and encourage an enterprise culture of responsible AI.
AT&T's Chief Data Office (CDO) is harnessing data and making AT&T's data assets and ground-breaking AI functionality accessible to employees across the firm. In addition, our talented employees are a significant component that contributes to AT&T's place as the U.S. company with the sixth most AI-related patents. CDO also maintains academic and tech partnerships to cultivate the next generation of experts in statistics and machine learning, statistical computing, data visualization, text mining, time series modelling, data stream and database management, data quality and anomaly detection, data privacy, and more.
This position will oversee and contribute to test processes and executions for a number of projects, often running in parallel. The candidate must embrace teamwork and promote a culture of openness and flexibility with his/her business partners and extended team.
5 or more years of work experience with a Bachelor's Degree or more than 2 years of work experience with an Advanced Degree (e.g. Masters, MBA, JD, MD)
Responsibilities:
• This role requires to have both Automation Development Skills as well Manual Functional Testing Skills
• Work with Functional Testing SME's to increase the Automation Test Capability
• Develop Automation Scenarios and scripts and manage test artifacts/deliverables
• Design, develop and troubleshoot automated test scripts to validate the technical and functional integrity of web UI based application components, backend API, bulk framework and reports.
• Able to perform Integration testing, System Integration testing, End to End testing, Regression Testing
• Hands-on experience in writing test cases for complex projects, test data preparation and test execution.
• Collect, analyze and interpret test metrics.
• Summarize test data and report findings
• Liaise with internal teams to identify system requirements.
• Monitor debugging process results.
• Investigate the causes of non-conforming software and train users to implement solutions.
• Track quality assurance metrics, like defect densities and open defect counts.
• Participate in design and code review sessions as appropriate
Roles
1.Demonstrable experience in writing clean code quickly. Preferably Java coding.
2.Proven work experience in Test Automation and QA.
3.Hands on Experience in automating tests using Selenium – Java.
4.Hands-on experience with both white box and black box testing.
5.Solid knowledge of SQL queries and Mongo Queries including understanding of stored procedures
6.Good understanding of SOAP and RESTful APIs.
7.Experience in test automation tools developments will be Plus
8.Strong knowledge of software QA methodologies, tools and processes.
9.Experience in writing clear, concise and comprehensive test plans and test cases.
10.Hands-on experience with functional and non-functional testing.
11.Experience working in an Agile/Scrum development process.
12.Team Player mentality
13.Strong Oral and Written communication skills are required
Job ID 2306686I
Date posted 04/26/2023
Benefits
Invested in your satisfaction and continued success.
We take care of our own here (hint: that could be you). Our benefits and rewards mean we cover some of your biggest needs with some of the coolest offerings. We already think we're a pretty great place to work. We're just trying to rack up some bonus points.
Let's start with the big one: Your work gets rewarded with competitive compensation and benefits. It really does pay to be on our team.
Compensation
When it comes to priorities, we know family tops the list. For the moments that matter the most, you'll be there for them, and we'll be here for you.
Family Leave
The Hiring Process
Step 2
Virtual or in-person
Interviews
Dress professionally and ensure good WiFi interviewing virtually.
Step 3
Conditional
Job Offer
After a background check, you're part of the team.
Step 4
Welcome! Onboarding
and Training Begins
Our training and certification programs set you up for success.

Live True

Do the right thing, no compromise.

Think Big

Innovate and get there first.

Pursue Excellence

In everything, every time.

Make a Difference

Impact your world.

Stand for Equality

Speak with your actions.

Be There

When customers & colleagues need you most.