SR. SPECIALIST, Data Insights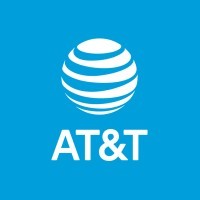 AT&T
Bengaluru, Karnataka, India
Posted on Friday, April 28, 2023
insight
Analyze data sets of millions of customers - and uncover groundbreaking solutions that have a global impact.
"You get to work on multi-million dollar projects from day one using the latest technology, and there are many training opportunities if you want to learn something new."

Sang Han — Senior Data Scientist
Technology
Connect communities with the power of technology.
Innovation is the power to Think Big
We live our values without question or compromise.
Strategic Platform Teams
Join our digital transformation!
AT&T is one of the leading service providers in the telecommunication sector and propelling it into the data and AI driven era is powered by CDO (Chief Data Office).
CDO is empowering AT&T, through execution, self-service, and as a data and AI center of excellence, to unlock transformative insights and actions that drive value for the company and its customers.
Employees at CDO imagine, innovate, and unlock data & AI driven insights and actions that create value for our customers and the enterprise. Part of the work, we govern data collection and use, mitigate for potential bias in machine learning models, and encourage an enterprise culture of responsible AI.
AT&T's Chief Data Office (CDO) is harnessing data and making AT&T's data assets and ground-breaking AI functionality accessible to employees across the firm. In addition, our talented employees are a significant component that contributes to AT&T's place as the U.S. company with the sixth most AI-related patents. CDO also maintains academic and tech partnerships to cultivate the next generation of experts in statistics and machine learning, statistical computing, data visualization, text mining, time series modelling, data stream and database management, data quality and anomaly detection, data privacy, and more.
Key Roles and Responsibilities
• Develop, understand, and enhance code in traditional data warehouse environments, data lake, and cloud environments like Snowflake, Azure, Databricks
• Build new end-to-end business intelligence solutions- data extraction, ETL processes applied on data to derive useful business insights, and best representing this data through dashboards.
• Write complex SQL queries used to transform data using Python/Unix shell scripting
• Understand business requirements and create visual reports and dashboards using Power BI or Tableau.
• Upskill to different technologies, understand existing products and programs in place
• Work with other development and operations teams.
• Flexible with shifts and occasional weekend support.
Key Competencies
• Full life-cycle experience on enterprise software development projects.
• Experience in relational databases/ data marts/data warehouses and complex SQL programming.
• Extensive experience in ETL, shell or python scripting, data modelling, analysis, and preparation
• Experience in Unix/Linux system, files systems, shell scripting.
• Good to have knowledge on any cloud platforms like AWS, Azure, Snowflake, etc.
• Good to have experience in BI Reporting tools – Power BI or Tableau
• Good problem-solving and analytical skills used to resolve technical problems.
• Must possess a good understanding of business requirements and IT strategies.
• Ability to work independently but must be a team player. Should be able to drive business decisions and take ownership of their work.
• Experience in presentation design, development, delivery, and good communication skills to present analytical results and recommendations for action-oriented data driven decisions and associated operational and financial impacts.
Required/Preferred Skills
• RDBMS and Data Warehousing (Required)
• SQL Programming and ETL (Required)
• Unix/Linux shell scripting (Required)
• Power BI / Tableau (Preferred)
• Python, Scala, Java (Preferred)
• Cloud Platforms - Azure, Snowflake, Databricks, Deltalake (Preferred)
Job ID 2306680I
Date posted 04/26/2023
Benefits
Invested in your satisfaction and continued success.
We take care of our own here (hint: that could be you). Our benefits and rewards mean we cover some of your biggest needs with some of the coolest offerings. We already think we're a pretty great place to work. We're just trying to rack up some bonus points.
Let's start with the big one: Your work gets rewarded with competitive compensation and benefits. It really does pay to be on our team.
Compensation
When it comes to priorities, we know family tops the list. For the moments that matter the most, you'll be there for them, and we'll be here for you.
Family Leave
The Hiring Process
Step 2
Virtual or in-person
Interviews
Dress professionally and ensure good WiFi interviewing virtually.
Step 3
Conditional
Job Offer
After a background check, you're part of the team.
Step 4
Welcome! Onboarding
and Training Begins
Our training and certification programs set you up for success.

Live True

Do the right thing, no compromise.

Think Big

Innovate and get there first.

Pursue Excellence

In everything, every time.

Make a Difference

Impact your world.

Stand for Equality

Speak with your actions.

Be There

When customers & colleagues need you most.