SR. TECHNICAL SPECIALIST, DATABASE ADMIN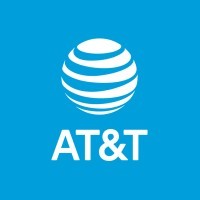 AT&T
IT
Hyderabad, Telangana, India
Posted on Saturday, April 29, 2023
insight
Analyze data sets of millions of customers - and uncover groundbreaking solutions that have a global impact.
"You get to work on multi-million dollar projects from day one using the latest technology, and there are many training opportunities if you want to learn something new."

Sang Han — Senior Data Scientist
Technology
Connect communities with the power of technology.
Innovation is the power to Think Big
We live our values without question or compromise.
Strategic Platform Teams
Join our digital transformation!
AT&T Consumer is looking for a Senior Database administrator who is passionate about the eCommerce industry and has analytical and multi-task abilities to thrive in a fast-paced environment. This role requires familiarity with a wide variety of data platforms, including Cassandra, Kafka, Redis, SOLR, ElasticSearch and Oracle.

Roles and Responsibilities:

Responsible for database configuration, reliability, recoverability, performance, and the installation, maintenance, and upgrade of database software and related components.

Responsible for providing operational database support for databases on many different DBMS (database management systems) software levels and versions, utilizing a wide variety of DBMS features, on many different operating system platforms for applications of differing complexities, disaster priority, mission critical designation, strategic initiatives, degree of standardization, practices, and usage of third-party software. Such responsibilities typically include advanced featured databases for complex environments for high priority applications.

The operational database support responsibilities include those related to availability, performance, currency, integrity, security, and confidentiality of the database instances, database backups and recoveries, database disaster recovery, data replication, database growth and disk space utilization, database problem analysis and resolution, configuration files, operating system account and system level schemas, tablespaces, database patches, database upgrades, database compatibilities, database bugs and workarounds, database vendor support process, database documentation, new database release features and enhancements, special features associated with the physical DBMS (such as clusters), applications consultation, Cassandra and SQL tuning and object management, automation, and project implementation activities, such as physical design and installation of database environments and database.

May also be responsible for project design and estimating, DBMS product certification, DBMS product or feature subject matter expert/point of contact consultation, direction and guidance regarding database management system features, best practices development and implementation, and standards development and implementation.
Required Qualifications:

· Bachelor's degree in Computer Science, Information Systems or related field.

· 6+ years of experience in working in Database, Data Management, or Engineering roles

· 4+ years of progressive experience in high volume/high transaction data administration

· 4+ years of experience managing NoSQL databases such as (Cassandra/MongoDb/CosmosDB)

· 4+ years of experience in performance tuning and database monitoring

· 2+ years of experience in Kafka/EventHub, Redis, SOLR/ElasticStack


Preferred Qualifications:

· 2+ years of experience in Relational Technologies PostgreSQL, Oracle, MySQL

· 2+ years of experience in architecture and design of data systems using multiple data platforms

· Proficiency in Unix/Linux command line

· Expert knowledge and experience working with asynchronous message processing, stream processing and event driven computing.

· Experience working within Agile/Scrum/Kanban development team

· Excellent written and verbal communication skills with demonstrated ability to present complex technical information in a clear manner to peers, developers, and senior leaders

Technical Skills:

Cassandra, PostGreSQL, CosmosDB, MongoDb, Oracle, Kafka/EventHub, Redis, Solr, ElasticStack, Prometheus/Grafana, Jenkins, Docker, Kubernetes.
Job ID 2309902I
Date posted 04/21/2023
Benefits
Invested in your satisfaction and continued success.
We take care of our own here (hint: that could be you). Our benefits and rewards mean we cover some of your biggest needs with some of the coolest offerings. We already think we're a pretty great place to work. We're just trying to rack up some bonus points.
Let's start with the big one: Your work gets rewarded with competitive compensation and benefits. It really does pay to be on our team.
Compensation
When it comes to priorities, we know family tops the list. For the moments that matter the most, you'll be there for them, and we'll be here for you.
Family Leave
The Hiring Process
Step 2
Virtual or in-person
Interviews
Dress professionally and ensure good WiFi interviewing virtually.
Step 3
Conditional
Job Offer
After a background check, you're part of the team.
Step 4
Welcome! Onboarding
and Training Begins
Our training and certification programs set you up for success.

Live True

Do the right thing, no compromise.

Think Big

Innovate and get there first.

Pursue Excellence

In everything, every time.

Make a Difference

Impact your world.

Stand for Equality

Speak with your actions.

Be There

When customers & colleagues need you most.