Customer Services Specialist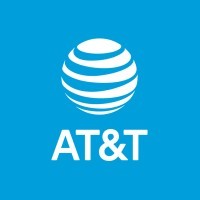 AT&T
Customer Service
Illinois, USA
Posted on Saturday, April 29, 2023
connect
We need you to build the future of our network.
"The technology's always changing, and I'm always adapting."

Gary Y. — Technician

"I can learn new technologies and new ways to do things. And AT&T has always provided me the tools, training and technology I need to work with."
Technician
Ditch the office and take your career on the road.
A Look Inside: Technician Careers
Every day, you can work someplace new.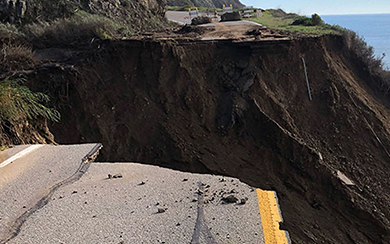 Teamwork and the guidance of experienced leaders made the difference.
Job Overview
LOOKING FOR A COMPANY THAT VALUES YOUR POTENTIAL?

A job with AT&T as a Customer Services Specialist can provide you with exactly that!
Our Customer Service Specialists earn between $345.00 – $1,840.00 weekly. With our amazing salary opportunities, our average starting salary begins at $57,902 per year. Not to mention all the other amazing rewards that working at AT&T offers. From health insurance to tuition reimbursement and paid time off to discounts on products and services just to name a few. There is a lot to be excited about around here. Individual starting salary within this range may depend on geography, experience, expertise, and education/training Joining our team comes with amazing perks and benefits:

Take advantage of our paid training and wide range of career possibilities. AT&T offers a competitive salary, company provided vehicle and tools and benefits that include medical, dental, paid vacation, and more!

Our Customer Services Specialists connect, rearrange, maintain and repair AT&T services for our customers.

What you'll do as an AT&T Customer Services Specialist:
• Connect, repair and rearrange cable conductors
• Review and analyze prints, diagrams or schematic drawings
• Splice and waterproof coverings
• Repair and maintain outside plant facilities
• May climb ladders and poles
• Work outdoors in all kinds of weather
Our Customer Services Specialists must have the following:
• Valid state driver's license
• Non-negligent driving record
• Meet 300lbs weight limit due to safety restrictions
• Ability to perceive differences in wire and cable colors
• Ability to lift and move up to 100lbs

• Qualify on pre-employment screening:
TERM EMPLOYEES:
Term employees are those engaged for a specific project or limited period with the definite understanding that their employment is to terminate upon completion of the project or at the end of the period. Employment is expected to continue for more than one (1) year, but no more than Two (2) years
Technical/Mechanical Test III (TMT III)
Test study guides can be found here
Job ID 2313729
Date posted 04/20/2023
Benefits
Invested in your satisfaction and continued success.
We take care of our own here (hint: that could be you). Our benefits and rewards mean we cover some of your biggest needs with some of the coolest offerings. We already think we're a pretty great place to work. We're just trying to rack up some bonus points.
Let's start with the big one: Your work gets rewarded with competitive compensation and benefits. It really does pay to be on our team.
Compensation
When it comes to priorities, we know family tops the list. For the moments that matter the most, you'll be there for them, and we'll be here for you.
Family Leave
The Hiring Process
Step 2
Virtual or in-person
Interviews
Dress professionally and ensure good WiFi interviewing virtually.
Step 3
Conditional
Job Offer
After a background check, you're part of the team.
Step 4
Welcome! Onboarding
and Training Begins
Our training and certification programs set you up for success.