AT&T Technical Care Representative Bratislava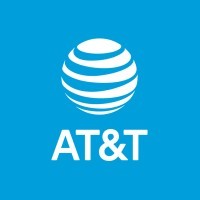 AT&T
IT
Bratislava, Slovakia · Bratislava Region, Slovakia
Posted on Saturday, April 29, 2023
AT&T Technical Care Representative Bratislava
Bratislava, Slovakia
accelerate
Grow your communication and customer service skills with a multi-national technology company.
"Working for AT&T has given me a lot of confidence, new friends, and a job that is very satisfying and always changing."

Kristina V — Customer Care, Central Europe
Customer Care Centre
We'll help you grow and learn new skills while you take care of a customer's product and technology needs.
Customer Care
You'll be the voice of a global company. Here is your chance to put your customer service skills to work with opportunities to expand your career.
You Are
Calm under pressure
Solution-oriented
Tech savvy and open to learning
A clear and effective communicator
Helpful with a positive attitude
An excellent English speaker (B2-C1 level)
At least 18 years old
Seeking Full Time Employment
Why AT&T
Join a team that connects people with a global company.
And thanks to your incredible talents, you have the chance to help us do it.
Expand your
knowledge

What better way to learn about what we do than serving up solutions for our products? You'll also grow your customer care skills and gain exposure to U.S. customers.

Connect with
customers

Promote our products, resolve issues and find solutions that benefit both parties, all while providing a great customer experience.

Earn More

Research accounts, products and services, while being able to work independently using a Windows-based PC.

Join tomorrow's
workplace

Advise customers on their financial situations and establish payment plans – experience with collections is a plus.

Award-winning
company

Take pride in joining an award-winning company with a history of recognition for diversity and responsibility. Learn how AT&T makes an impact.
As a Technical Care Representative, you'll be the voice of AT&T for the millions of customers using our service – a premiere bundle of advanced TV, high speed internet, and digital home phone. You'll play a vital role in shaping the customer experience with everything from basic technical advisory to troubleshooting and scheduling repairs. We're offering a chance to gain valuable experience along with access to the resources you need to make an impact on your future – and ours.
Delivering best-in-class service is just the beginning. At AT&T, we're dedicated to keeping our customers connected with the people, entertainment, and information they care about most. Whether you're a fresh graduate or have experience, we have the perfect opportunity to join our growing team and find out just how far a career at AT&T can take you.
What's in it for you? As an employee of AT&T you'll be eligible for some great rewards. Like working in an innovative workspace, team building events, competitive compensation, and health and lifestyle benefits.
Watch our film! Learn more about working for the Central Europe Technical Care team.
Learn how AT&T is winning recognition for being a great company!
To qualify, you will need to be fluent in English (B2-C1 level) and have the flexibility to work in a 24/7 environment to serve our global customer base. Bring your ability to leave a positive impression with our customers and we'll provide the training, tools and experience you need to develop your career. Experience in a technical or support center is a plus but is not essential.
Key Responsibilities:
Respond to customer phone calls as the 'first line' of technical support for AT&T
Ensure a positive experience by providing the right customer solution
Handle a range of issues related to AT&T products & services.
Key competencies and skills:
Advanced spoken English: B2-C1 level
Logical thinking and a passion for problem solving
An interest in technology and a willingness to learn.
PC/Windows proficiency
Good organization skills and attention to detail
A resilient attitude and work ethic for a fast-paced team environment
Able to work in a 24/7 shift environment.

Essential information:
Contract type: Unlimited
Start date: July 10th, 2023
Working hours: 24/7, 8 hours shifts. Current shift schedule is from 11.00 am to 8.00 am CET including weekends.
Salary: from 1430 EUR p/month. Your actual salary will be higher based on skill increments and shift working premiums; as a guide the average salary is ~1600 EUR p/month. High performing employees may receive bonuses of up to ~175 EUR p/month and all employees are eligible for a discretionary annual company bonus ~5% of base annual salary. Terms and conditions apply. Quoted numbers are pre-tax 'gross'
Selection process: Two (2) video interviews with cameras on
Home Office: We support virtual working based on your job performance and having the appropriate home office environment – quiet, distraction free, and fast, reliable internet access. As a business, we always reserve the right to call employees back to the office at any time to meet the needs of our customers. You should expect to spend the first 4 months of your employment in the office. After that, your supervisor will review your request, basing approval on work performance and home office requirements.
Please upload your CV in English.
Job ID 2311872I
Date posted 04/04/2023
Benefits
Rewards designed with you in mind.
We take care of our own here (hint: that could be you). Our benefits and rewards mean we cover some of your biggest needs with some of the coolest offerings. We already think we're a pretty great place to work. We're just trying to rack up some bonus points.
Discretionary Performance Incentive plan based on company and business unit objectives.
Annual Bonus
Quarterly incentive bonus plan when meeting objectives available in certain business units.
Incentive
Bonus
Take an inside look at our Technical Care careers
Find out what it takes to succeed in a dynamic call center environment where our employees keep customers connected to their favorite people, products, services and entertainment.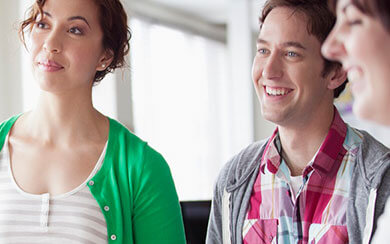 AT&T's newest workplaces transform how our employees collaborate.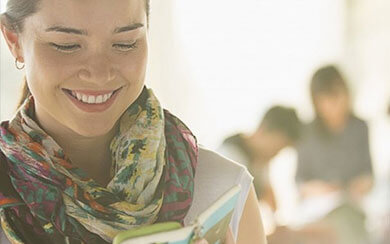 Nové centrum technickej zákazníckej podpory pre inovatívny, zábavný systém v AT&T na Slovensku a v Ceskej republike ponúka skvelé príležitosti pre roz
Frequently Asked Questions
We're one of the world's largest technology enabled communication companies, with a global workforce, and a significant people presence in Central Eastern Europe – Brno, Bratislava, Kosice, and Katowice. Learn more about our company at about.att.com or youtube.com/AT&T.
AT&T U-Verse, AT&T Fiber are entertainment and communication products that form part of our digital TV, phone and internet offering to U.S consumers.
Candidates who apply and meet the qualifications for the role will be invited to complete a short video interview assessment so that we can better understand your English language skills and your aptitude to work in a customer service environment. If you pass the video interview, you will be given an option to choose from specific timeframes for an interview with one of our hiring managers that works best for you. We aim to notify all candidates within 3 working days.
As soon as you join the team, you'll start your twelve (12) weeks of comprehensive training delivered by our professional instructors. The training is conducted in the AT&T offices and is divided into four (4) weeks of theory and practice, with training hours from 9:30am CET. During the subsequent eight (8) weeks, called nesting, you'll receive your first calls with the support of your training and supervisory colleagues (in the afternoon hours). The investment cost of all training is covered by AT&T.
After your twelve (12) weeks of training & nesting, you'll be given a shift plan for 4-12 weeks. You will be expected to work primarily afternoon and overnight hours since we are supporting the U.S. market. You will bid for your exact shift pattern after the training & nesting. You will work five (5) consecutive days; each shift is eight (8) hours long, not including lunch break. We operate 19/7, including weekends.
Yes, we support virtual working based on your job performance and having the appropriate home office environment – quiet, distraction free, and fast, reliable internet access. As a business, we always reserve the right to call employees back to the office at any time to meet the needs of our customers. You should expect to spend at least the first 90 days of your employment in the office. After joining the production your supervisor will review your request, basing approval on work performance and home office requirements.
We use a range of 'call metrics' which includes 'resolution rate', 'voice of the customer' surveys, 'average handling time' and others. You will receive supportive and expert coaching to help you improve and refine your approach where necessary.
The comprehensive training schedule includes regular checkpoint assessments. Unfortunately, holidays/days-off during the trial period (i.e., first 3 months) are not permitted. Due to the comprehensive training curriculum, it is necessary to be present during the entire duration of the training & nesting to ensure successful graduation.
We offer full-time contracts to our new hires.
If you are relocating from another country, then we will pay you an extra ~1,000 euros (gross/pre-tax) with your 1st month's salary. This is to help towards some of the expenditure involved in relocating, such as travel and your visa application (if applicable). If your contract is terminated before 12 months of employment, then this money will be reclaimed from your last salary payment. Process changes are at company's discretion.
We recommend that you consider the up-front costs of relocation before applying, typically you can expect to spend 1,400-2,000 euros on accommodation deposits, travel, and visa applications costs, where necessary.
We understand that relocating is a big move, so our AT&T Foreign National Team is ready to help you. Your responsibility in the process will be to gather all personal documentation, make appointments, visit the relevant government offices (e.g., embassy/consulate), and complete any actions in a timely manner. In our experience, the most successful people are those who are tenacious and take responsibility for making things happen. Finally, you need to be patient with the visa application process as this can take up to 6 months, so stay focused on the great opportunity ahead!
Applying?
Here's what to expect.
Status updates

Stay updated on your status. Timing varies, so log in to see where we are.

Check email

Check your email regularly for any follow-ups.

Interview

Your interview may be online. Make sure you have a strong connection and dress professionally.

Apply.

Complete video interview as soon as you receive the invitation (within 1-2 days max).

Hiring Manager interview.
COVID-19
The safety of our applicants and employees is one of our top priorities. We provide personal protection protocols and equipment. We're working to keep everyone safe, so we can keep our customers connected.
AT&T is a Modern Communications and Technology Company.
It's our people and partners who make the difference.
Connecting you to Tech, Entertainment and Community Leaders.
Stories and News from the People at AT&T.