Temporary Cable Splicing Technician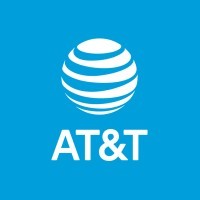 AT&T
United States
Posted on Monday, May 1, 2023
Temporary Cable Splicing Technician
Independence, Missouri
connect
We need you to build the future of our network.
Installation Technician

Use your expert knowledge to install Wi-Fi and voice services while working inside and outside our customers' homes.
Technician
Ditch the office and take your career on the road.
Life as a
Technician
at AT&T
What's this job really like? See what's on the road in a technician career.
Watch Video
Technician
Connect customers in your community to the latest tech and services in opportunities that are as wide as the open road.
You Are
Tech savvy
An effective communicator
Personable with excellent customer service skills
Able to demonstrate strong problem-solving skills
Job Overview
LOOKING FOR A COMPANY THAT VALUES YOUR SKILLS?

A job with AT&T as a Cable Splicing Technician can provide you with exactly that!

Take advantage of our paid training and wide range of career possibilities. AT&T offers a competitive salary, company provided vehicles and tools and benefits that include medical, dental, paid vacation, and more!
Our Cable Splicing Technicians install, maintain and repair services for our customers.

What you'll do as an AT&T Cable Splicing Technician:
•Make and complete splices in various types of communication cables
•Review and analyze complex schematic drawings
•Use electrical test instruments to determine defective wire or fiber
•Repair and maintain outside cable facilities
•May climb ladders and poles (minimum 18ft) or operate hydraulic aerial lifts mounted on trucks
•Work outdoors in all kinds of weather
Our Temporary Cable Splicing Technicians earn between $8 - $45 an hour. With our amazing wage opportunities, our average starting earnings begin at $42,836 per year. Individual starting salary within this range may depend on geography, experience, expertise, and education/training.
Our Cable Splicing Technicians must have the following:
• Valid state driver's license
• Meet 325lbs weight limit due to safety restrictions
• Ability to perceive differences in wire and cable colors
• Ability to lift and move up to 100lbs
• AT&T will consider for employment qualified applicants in a manner consistent with the requirements of federal, state and local laws
• Qualify on pre-employment screening:
Study Guide for pre-employment screening (click the link below to open the study guide link)
Technical/Mechanical Test III (TMT III)
Job ID 2313410
Date posted 04/29/2023
Benefits
Invested in your satisfaction and continued success.
We take care of our own here (hint: that could be you). Our benefits and rewards mean we cover some of your biggest needs with some of the coolest offerings. We already think we're a pretty great place to work. We're just trying to rack up some bonus points.
Let's start with the big one: Your work gets rewarded with competitive compensation and benefits. It really does pay to be on our team.
Compensation
When it comes to priorities, we know family tops the list. For the moments that matter the most, you'll be there for them, and we'll be here for you.
Family Leave
Applying?
Here's what to expect.
Status updates

Stay updated on your status. Timing varies, so log in to see where we are.

Check email

Check your email regularly for any follow-ups.

Pass assessment

You may have to pass an assessment before moving on to the next step.

First attempt

If you don't pass on your first attempt, you'll be eligible to retake your assessments after 6 months.

Interview

Your interview may be online. Make sure you have a strong connection and dress professionally.

Complete online application

Complete a job skill assessment
Related Content
A Look Inside: Technician Careers
Every day, you can work someplace new.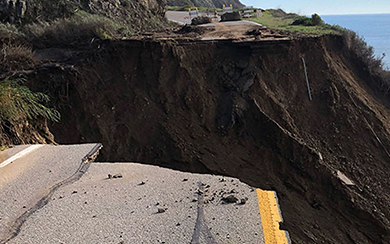 Teamwork and the guidance of experienced leaders made the difference.
AT&T is a Modern Communications and Technology Company.
It's our people and partners who make the difference.
Connecting you to Tech, Entertainment and Community Leaders.
Stories and News from the People at AT&T.