Field Sales Representative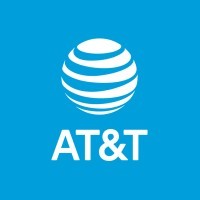 AT&T
Sales & Business Development
kettering, oh, usa
Posted on Friday, May 5, 2023
Field Sales Representative
Kettering, Ohio
achieve
Generate the sales that help us build a more connected world.
Field Sales Representative
Roll out and into a new kind of sales role. As a Field Sales Representative, it's your job to upgrade our relationships with existing customers, showing them the best we have to offer from a company they already know and trust. We'll rely on your sales expertise, product knowledge and best-in-class customer service to sell state of the art technology and meet customers' needs. Along the way, you'll discover great pay, flexible hours and a company that wants to see you safe and successful.
Sales
Closing the deal means opening up millions of opportunities.
Skills Profile
The ability to
demonstrate
efficiency

A self-starter
mindset

Adaptability

Excellent customer
service skills

Strong
interpersonal skills

A customer-centric
mindset
A day in the life
Get an inside look at what it's really like on the job. Every day, you'll connect to the resources and information you need to succeed in your sales.
Dial in on your day
Each morning starts with a conference call to catch you up on that day's schedule. You'll find out the who, what, when and where of your warm leads before heading out.
Ready for everything
We're trusting you
to help us build
relationships with
our customers.
credible work.
That's why we give you the tools, training and confidence to make awesome sales and do incredible work.
Your trainings cover what you need to know about staying safe on the job. We'll give you guidelines you can refer back to every step of the way.
Safety is key
Our leaders are here for you. That includes coaching, mentoring and daily input to help you reach your sales goals. They'll even show you how to tailor your pitch for customers and make your interaction extraordinary.
We have
your back
Job Overview
$5,000 Sign on Bonus. Must have a start date by 6/01/23 (not applicable to internal employees)
Our Field Sales Representatives earn between $39,312 to $45,890 + $20,000 in commissions if all sales goals are met. With our uncapped commission opportunities, overachieving those goals earn top sellers $65,890 per year. Individual starting salary within this range may depend on geography, experience, expertise, and education/training.
Join an elite group of sellers bringing customized, white glove experiences directly to the customer's door. Field Sales Representatives at AT&T are driven to connect –every interaction is an opportunity to introduce the latest technology and services, thriving on the challenge to make your sales goals happen. With uncapped commission potential, your career and the rewards that come with it are within reach.
You'll be the face and voice of AT&T to your customers –and with that comes the autonomy to organize your day to meet customers at the time and place that enhances the personalized sales interactions you create. You'll close the deal by offering hands-on demos, WiFi assessments, tech delivery and issue resolutions -keeping customers connected to what matters most to them.
How you get the job done:
We'll kick things off with paid training –setting you up for success to work independently in the field. Coaching, mentoring and ongoing learning opportunities will keep you on track and tech-savvy

Generate leads –you are ready to take a cold call all the way to the sale while managing and achieving sales targets

You'll use strong negotiation and communications skills –you know how to make a smooth pivot, and are highly motivated to get it right and make the sale
Key expectations to succeed:
Some prior sales experience - preferably in an environment with set targets

Maintain a valid driver's license - a big perk of this job is the company car we provide, make sure you're ready to drive

Work a varied schedule designed to meet customers on their timeline –this may include evenings, weekends and holidays

Utilize required PPE and adhere to all safety measures, including basic sanitizing procedures
Joining our team comes with amazing perks and benefits:
Medical/Dental/Vision coverage

401(k) plan

Tuition reimbursement program

Paid Time off and holidays (With some exceptions bargained employees qualify for one week of PTO after 6 months of service and 2 weeks after the first year). At least 6 company designated holidays and additional PTO (based on bargaining group to which you are hired.

Sick leave

Paid Parental Leave

Adoption Reimbursement

Disability Benefits (short term and long term)

Life and Accidental Death Insurance

Supplemental benefit programs: critical illness, accident hospital indemnity/group legal

Employee Assistance Programs (EAP)

Employee discounts up to 50% off on eligible AT&T mobility plans and accessories, AT&T internet (and fiber where available) and AT&T phone
If you are considering jobs like Direct Sales Representative, Residential Sales Representative, Territory Sales Representative or Field Sales Executive – Home Solutions, this career move would be a great fit!
Ready to take your career on a new route? Apply today.
#ConnectingOurCommunities
Job ID 2315728-4
Date posted 05/04/2023
Benefits
Invested in your satisfaction and continued success.
We take care of our own here (hint: that could be you). Our benefits and rewards mean we cover some of your biggest needs with some of the coolest offerings. We already think we're a pretty great place to work. We're just trying to rack up some bonus points.
Let's start with the big one: Your work gets rewarded with competitive compensation and benefits. It really does pay to be on our team.
Compensation
When it comes to priorities, we know family tops the list. For the moments that matter the most, you'll be there for them, and we'll be here for you.
Family Leave
Applying?
Here's what to expect.
Status updates

Stay updated on your status. Timing varies, so log in to see where we are.

Check email

Check your email regularly for any follow-ups.

Pass assessment

You may have to pass an assessment before moving on to the next step.

Interview

Your interview may be online. Make sure you have a strong connection and dress professionally.

Complete the online application.

Conduct your interviews — in person, by phone, recorded video or over video chat.

Conduct any follow-up interviews
AT&T is a Modern Communications and Technology Company.
It's our people and partners who make the difference.
Connecting you to Tech, Entertainment and Community Leaders.
Stories and News from the People at AT&T.