Sr. Associate, Quality Assurance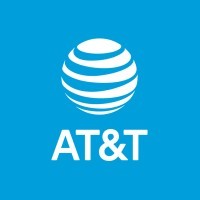 AT&T
Quality Assurance
Hyderabad, Telangana, India
Posted on Friday, May 5, 2023
build
Join us to create a new era of connectivity.
"AT&T allows me to work on projects that will be seen by millions of customers."

Megan T. — Sr. Specialist, Software Engineer

"I find it incredibly rewarding to be out and see customers enjoying a product I spent my time perfecting."
Technology
Connect communities with the power of technology.
Innovation is the power to Think Big
We live our values without question or compromise.
Strategic Platform Teams
Join our digital transformation!
About the Company:
At AT&T, we're connecting the world through the latest tech, top-of-the-line communications and the best in entertainment. Our groundbreaking digital solutions provide intuitive and integrated experiences for millions of customers across online, retail and care channels. Join our mission to deliver compelling communication and entertainment experiences to customers around the world as we continue to evolve as a technology-powered, human-centered organization. As part of our team, you'll transform the way we deliver a seamless customer experience with digital at the center of all you do. In our world, digital is much larger than just an eCommerce channel, we are transforming all channels to digitally perform as one team to create a better customer experience. As we go to 2023, the digital transformation will revolutionize the digital space and you can build a career that will propel your future.
About the Job:
As a SDET for Telecom Testing Professional who is passionate about seeing customer succeeded and ensuring best-in-class product quality. The objective of the role is End-to-End ownership of testing of the product and be the custodian of product quality. With the Digital Engineering team, you will have the opportunity to join a fast-growing team that is embarking on a multi-year implementation as part of an on-going digital modernization effort.
Experience Level: 3 – 7 years
Roles and Responsibilities:
• Identify Test data requirement
• Upload Test cases to test management tool (JIRA/Zephyr)
• Update test execution status in the test management tool with screenshots and evidence
• Raise defects and assign it to right team
• Track defect status and do necessary updates
• Ensure the quality of our software products by identifying and managing defects throughout the software development lifecycle
• Analyze defect data to identify trends and root causes, and make recommendations for process improvements
• Retest defects and update status
• Ensure the software code meets the functional and non-functional requirements
• Understand Automation Script/Framework and Execute Automation Scripts based on Test planning
• Develop Automation Test cases & Maintain with the help of Automation Architect
• Help in preparing daily status reports
• Perform sanity checks on the test environments
• Participating in meeting with team members and customers, collaborating with developers and management teams
• Identify, reproduce, and report defects in a clear and concise manner
• Participate in Product design and code reviews to provide feedback on testability, reliability and maintainability
• Continuously improve the test process by identifying and implementing best practices, tools and techniques
• Work closely with development and production teams to ensure timely and high-quality releases
• Provide timely and accurate reports on testing progress and result to stakeholders
• Collaborate with customer support teams to investigate and resolve customer reported issues
• Comfortable with querying Unix databases to retrieve data for testing purposes.
• Perform API testing to ensure functional and performance requirement are met
Overall – 3 to 7 years' experience in Product Testing with minimum 2+ years of experience on defect Triaging/Production Validation Testing
• Perform unit, functional, smoke, integrations, and regression testing
• Experience in Telecom Industry Application is MUST
• Experience in testing CRM, Web Application, Billing & Order Management
• Perform unit, functional, smoke, integrations, and regression testing
• Ensure that business requirements are mapped to the functional specification and have sufficient test coverage
• Strong knowledge of defect tracking systems and processes
• Should have exposure to Automation (Katalon/Selenium)
• Experience in Test/Defect Management tool (Preferably in JIRA/Zephyr)
• Proven expertise in Agile software development especially Scrum and Kanban
• Have deep experience of system level debugging (including customer issues) with good understanding of managing and triaging production level issues
• Should be familiar with database query language such as SQL, so that they can query and validate the production data for analysis
• Should have a good understanding of API testing and be able to perform API testing using relevant tools like Postman, REST Assured or SoapUI
• Strong written and verbal communication skills
• Should have proficiency in any programming languages such as Python/Java//JavaScript
• Familiarity with different operating systems, such as Windows, Linux, or MacOS, is important.


Technical Skills: Selenium, JAVA, Maven, Eclipse, Bitbucket, JIRA, Jenkins, git, DevOps and Postman
Job ID 2315559I
Date posted 05/03/2023
Benefits
Invested in your satisfaction and continued success.
We take care of our own here (hint: that could be you). Our benefits and rewards mean we cover some of your biggest needs with some of the coolest offerings. We already think we're a pretty great place to work. We're just trying to rack up some bonus points.
Let's start with the big one: Your work gets rewarded with competitive compensation and benefits. It really does pay to be on our team.
Compensation
When it comes to priorities, we know family tops the list. For the moments that matter the most, you'll be there for them, and we'll be here for you.
Family Leave
The Hiring Process
Step 2
Virtual or in-person
Interviews
Dress professionally and ensure good WiFi interviewing virtually.
Step 3
Conditional
Job Offer
After a background check, you're part of the team.
Step 4
Welcome! Onboarding
and Training Begins
Our training and certification programs set you up for success.

Live True

Do the right thing, no compromise.

Think Big

Innovate and get there first.

Pursue Excellence

In everything, every time.

Make a Difference

Impact your world.

Stand for Equality

Speak with your actions.

Be There

When customers & colleagues need you most.