Installation Technician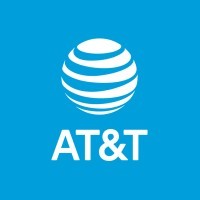 AT&T
Memphis, TN, USA
Posted on Friday, May 5, 2023
Installation Technician
Memphis, Tennessee
connect
We need you to build the future of our network.
Installation Technician

Use your expert knowledge to install Wi-Fi and voice services while working inside and outside our customers' homes.
Technician
Ditch the office and take your career on the road.
Life as a
Technician
at AT&T
What's this job really like? See what's on the road in a technician career.
Watch Video
Technician
Connect customers in your community to the latest tech and services in opportunities that are as wide as the open road.
You Are
Tech savvy
An effective communicator
Personable with excellent customer service skills
Able to demonstrate strong problem-solving skills
Job Overview
This is your chance to make your mark. Introducing our customers to the world's most robust network all while delivering best-in-class service. You're the key to elevating the customer experience, providing seamless installation and activation of our state-of-the-art technology. And you'll get the satisfaction of helping others and connecting our customers to what matters most to them every day. #connectourcustomers
Our Installation Technicians earn between $384.50-$1105.50. With our amazing salary opportunities, our average starting salary begins at $31,239 per year. Not to mention all the other amazing rewards that working at AT&T offers. From health insurance to tuition reimbursement and paid time off to discounts on products and services just to name a few. There is a lot to be excited about around here. Individual starting salary within this range may depend on geography, experience, expertise, and education/training.
Joining our team comes with amazing perks and benefits:
Medical/Dental/Vision coverage

401(k) plan

Tuition reimbursement program

Paid Time off and holidays (With some exceptions bargained employees qualify for one week of PTO after 6 months of service and 2 weeks after the first year). At least 6 company designated holidays and additional PTO (based on bargaining group to which you are hired.

Sick leave

Paid Parental Leave

Adoption Reimbursement

Disability Benefits (short term and long term)

Life and Accidental Death Insurance

Supplemental benefit programs: critical illness, accident hospital indemnity/group legal

Employee Assistance Programs (EAP)

Employee discounts up to 50% off on eligible AT&T mobility plans and accessories, AT&T internet (and fiber where available) and AT&T phone
What's a typical day like? You'll work independently at our customer's homes and businesses as a trusted expert, installing the latest technology for high-speed broadband, Wi-Fi, and voice services. You'll have the opportunity to meet new people every day while solving problems and being rewarded for doing great work. Whether you're putting in a new line, climbing a ladder or simply plugging in and activating a wifi network, one thing is true, no two days will be the same.
Want to be considered? You'll need to:
Work a flexible schedule, including evenings and weekends

Possess a valid state driver's license

Lift and move up-to 60 lbs – some of our ladders weigh 50-60 lbs

Weigh less than 325 lbs., required for ladder safety

At times work in small spaces or aloft (up to 28 ft.)

Be available for overtime, emergency callouts and holiday work

Identify wire and cable colors

Qualify on pre-employment assessments
Interested? We provide extensive training and the resources you need in a collaborative and dynamic team environment, built for your success. You'll have the opportunity to continue to learn and grow with ongoing paid training, leading you to exciting career paths.
If you are considering jobs like Maintenance Technician, Cable Installation Technician, Fiber Technician, Facility Technician or Telecommunications Technician, this career move would be a great fit!
Ready to take your career on the road to success? Apply today!
Job ID 2315350
Date posted 05/02/2023
Benefits
Invested in your satisfaction and continued success.
We take care of our own here (hint: that could be you). Our benefits and rewards mean we cover some of your biggest needs with some of the coolest offerings. We already think we're a pretty great place to work. We're just trying to rack up some bonus points.
Let's start with the big one: Your work gets rewarded with competitive compensation and benefits. It really does pay to be on our team.
Compensation
When it comes to priorities, we know family tops the list. For the moments that matter the most, you'll be there for them, and we'll be here for you.
Family Leave
Applying?
Here's what to expect.
Status updates

Stay updated on your status. Timing varies, so log in to see where we are.

Check email

Check your email regularly for any follow-ups.

Pass assessment

You may have to pass an assessment before moving on to the next step.

First attempt

If you don't pass on your first attempt, you'll be eligible to retake your assessments after 6 months.

Interview

Your interview may be online. Make sure you have a strong connection and dress professionally.

Complete online application

Complete a job skill assessment
Related Content
A Look Inside: Technician Careers
Every day, you can work someplace new.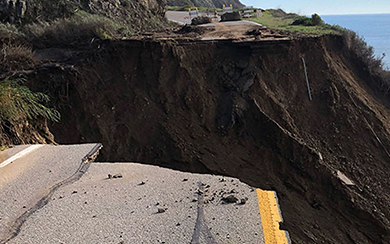 Teamwork and the guidance of experienced leaders made the difference.
AT&T is a Modern Communications and Technology Company.
It's our people and partners who make the difference.
Connecting you to Tech, Entertainment and Community Leaders.
Stories and News from the People at AT&T.