Apprenticeship - LIQA - Mammography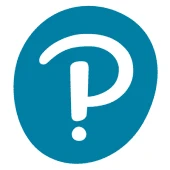 Pearson
London, UK
Posted on Thursday, February 23, 2023
Reference: LEADIQA/EPA/MAMMOGRAPHY
Job description: Lead IQA – Mammography Associate (Level 4)
About Pearson
Pearson is the world's leading learning company, with 35,000 employees in more than 70 countries working to help people of all ages to make measurable progress in their lives through learning. We put the apprentice at the centre of everything we do, because wherever learning flourishes, so do people. Find out more about how we can help you and your learners at qualifications.pearson.com
Overview of end-point assessment
Government has introduced a requirement that all apprenticeships contain an end-point assessment (EPA) which is a holistic assessment of the Knowledge, Skills and Behaviour (KSBs) that have been learnt throughout the apprenticeship. This is to make sure that apprentices meet the rigorous standard set by employers and are fully competent in the relevant occupation. Pearson must provide employers with the confidence that completing an apprenticeship means an individual is fully job-ready and that all apprentices, following the same standard, are assessed consistently, regardless of where they are undertaking their apprenticeship or who they are doing it with.
The Lead IQA will perform leadership duties to ensure safe, valid and accurate assessment decisions are made from their allocated team of independent end-point assessors (IEAs) and IQAs. The Lead IQA will also undertake nominated duties, as directed by Pearson, to ensure the guidelines set by external quality assurance organisations are adhered to.
Please see the below Key Accountabilities and Person Specification sections for further details.
Mammography Background and Experience (essential):
Meets the occupational profile requirements for the relevant EPA standard and have knowledge of the occupational area

Relevant experience of the occupation/sector gained in the last three years or significant experience of the occupation/sector and evidence of continued professional development

HCPC registered radiographer currently practicing Mammography and currently working within the NHS Breast Screening Programme

Hold an internal quality assurance qualification for a minimum of three years

Experience of supporting and managing teams of assessors (remote or face-to-face)

Experience of complying with quality assurance/regulatory requirements
Key accountabilities:
Contribute to the recruitment and training of new IEAs within the allocated team

Act as mentor for new IEAs within allocated team

Support IEAs to develop assessment practice through face to face and remote standardisation activities, including sharing best practice and identifying appropriate CPD activities

Undertake remote sampling of IEAs assessments, in line with the overarching sampling strategy

Accompany IEAs, remotely or on-site, when required

Provide advice/guidance to IEAs when using electronic systems

Contribute to the formative/summative RAG ratings of IEAs within allocated team

Contribute to ongoing analysis, lessons learned and continuous improvement

Provide guidance, recommendation, and support to key internal and external stakeholders such as hosting EPA webinars (New to EPA, Steps to Success et al)

Maintain accurate records to withstand internal audit and external quality audit

Take an active role in own professional development

Maintain service level agreements and take corrective action where service level agreements are due to breach

Adhere and implement all Pearson and regulatory policies, procedures and guidance documents

Support with enquiries and appeals, as required

Produce a quarterly report based on feedback from team leaders, internal quality assurers and IEAs to identify any trends

Identify, report, and escalate any risks which could compromise the validity and accuracy of any end-point assessment
Background and Experience (desirable):
Current DBS

Knowledge of prevent & safeguarding
Skills & Knowledge (Essential)
Excellent written, verbal, and interpersonal skills, including the ability to effectively respond to conflicts

Ability to maintain accuracy, whilst processing high volumes of evidence

Excellent time management and organisational skills, with the ability to meet deadlines

Sufficient and relevant technical knowledge of the legislation, regulatory frameworks, systems, technology, tools, and processes associated with the EPA(s)

In-depth knowledge of the associated apprenticeship standard, assessment plan, specification, assessment instruments and recording tools

Ability to assess, free from bias
Other requirements
Any applicant undertaking this role will be expected to:
Have personal IT equipment capable of running Pearson required software

Have a suitable broadband connection, Microphone, Headphones, and a webcam

Have a personal and secure email account

Have a postal address in the United Kingdom or Republic of Ireland, Guernsey, Jersey Isle of Man

Have the right to work in the UK

Allow additional time for travel, when making EPA arrangements
Application Information We have a number of opportunities available for teaching professionals to join our growing teams of examiners, moderators and verifiers.