Senior Performance Engineer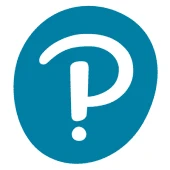 Pearson
Software Engineering
Chennai, Tamil Nadu, India
Posted on Thursday, February 23, 2023
Key Responsibilities:
Ability to work with Product Owners and SME's, collects non-functional requirements and convert them into performance test plans

Strong experience in performance test script creation, execution and troubleshooting via JMeter and Load Runner against Applications with a multi-tier architecture

Must be comfortable creating new test scripts, as well as maintaining existing scripts, scenarios, and repositories.

Must be comfortable creating frontend performance scripts and identify if any client-side performance issues.

Research and analyze issues in the Application /Services/DB layer and identify performance bottlenecks.

Ability to write user defined functions/custom code to automate the script challenges

Hands-on experience in generating reports and delivering analysis findings to stakeholders

Ability to manage performance testing on the containerized apps for GCP or AWS or Kubernetes,

Individual contributor to manage small scale performance testing projects.

Good Communication skills to interact and work directly with the clients.
Technical Experience:
Strong understanding of performance testing methodologies best practices.

Must have recent experience working in an environment focused on Agile software development, DevOps, and CI/CD pipeline methodologies

Experienced in identifying Performance testing scope through explicit and implicit test requirements.

Able to Interface effectively with business and technical stakeholders for requirements and design clarifications

Experience in Assessing the performance testing strategy based on non functional requirements(NFRs).

Strong skills with Load Runner/Jmeter required script creation for Web, Web services, Microservices etc. protocols (as applicable) to emulate the application.

Experience in both Client side, Server side, Monitoring and profiling tools using OS resources Perfmon/NMON , HP SiteScope, JVisualVm, and NewRelic.

Thorough understanding of API Architecture and Impact of Various Component on PT.

Should have Excellent experience in Log Analysis.

Should possess strong understanding of E2E PT and Response time breakup of all Downstream systems.

Should have good understanding of Databases (MS SQL, Oracle, Mongo DB2 ) and impact of various DB concepts on PT.

Should have strong understanding of Cloud Infrastructure like AWS, Google Cloud ,OpenShift.

Knowledge of any programming Language like Java, Python or C# will be an added advantage.
What to expect from Pearson
Did you know Pearson is one of the 10 most innovative education companies of 2022?
At Pearson, we add life to a lifetime of learning so everyone can realize the life they imagine. We do this by creating vibrant and enriching learning experiences designed for real-life impact. We are on a journey to be 100 percent digital to meet the changing needs of the global population by developing a new strategy with ambitious targets. To deliver on our strategic vision, we have five business divisions that are the foundation for the long-term growth of the company: Assessment & Qualifications, Virtual Learning, English Language Learning, Workforce Skills and Higher Education. Alongside these, we have our corporate divisions: Digital & Technology, Finance, Global Corporate Marketing & Communications, Human Resources, Legal, Strategy and Direct to Consumer. Learn more at We are Pearson.
We value the power of an inclusive culture and also a strong sense of belonging. We promote a culture where differences are embraced, opportunities are accessible, consideration and respect are the norm and all individuals are supported in reaching their full potential. Through our talent, we believe that diversity, equity and inclusion make us a more innovative and vibrant place to work. People are at the center, and we are committed to building a workplace where talent can learn, grow and thrive.
Pearson is an Affirmative Action and Equal Opportunity Employer and a member of E-Verify. We want a team that represents a variety of backgrounds, perspectives and skills. The more inclusive we are, the better our work will be. All employment decisions are based on qualifications, merit and business need. All qualified applicants will receive consideration for employment without regard to race, ethnicity, color, religion, sex, sexual orientation, gender identity, gender expression, age, national origin, protected veteran status, disability status or any other group protected by law. We strive for a workforce that reflects the diversity of our communities.
To learn more about Pearson's commitment to a diverse and inclusive workforce, navigate to: Diversity, Equity & Inclusion at Pearson.
Note that the information you provide will stay confidential and will be stored securely. It will not be seen by those involved in making decisions as part of the recruitment process.
Job: ENGINEERING
Organization: Corporate Strategy & Technology
Schedule: FULL_TIME
Req ID: 8755