Banco de Talentos Pearson - PCD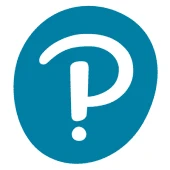 Pearson
People & HR
Brazil
Posted on Thursday, February 23, 2023
NOSSO BANCO DE TALENTOS COM FOCO EM PESSOAS COM DEFICIÊNCIA ESTÁ ESPERANDO POR VOCÊ!
Nós temos o compromisso de ser uma empresa inclusiva, diversa e antirracista em tudo que fazemos. Valorizamos o poder de uma cultura que acolhe cada pessoa e produz um forte sentimento de pertencimento.
Na Pearson, as diferenças são abraçadas, as oportunidades são acessíveis, a consideração e o respeito são a norma e todas as pessoas são apoiadas para alcançar seu pleno potencial.
Acreditamos que diversidade, equidade e inclusão fazem da nossa empresa um lugar mais inovador e vibrante para trabalhar, um reflexo da pluralidade de existências. As pessoas estão no centro e estão comprometidas com um ambiente e local de trabalho sustentáveis e seguros.
Nosso time de Talent Acquisition acompanha todos os currículos que são cadastrados e você, pessoa candidata, deve atentar-se em seu e-mail e telefone, pois assim que surgir uma oportunidade que se encaixe em seu perfil entraremos em contato.
Vantagens em ser #GenteBoa
Home office

Auxílio Home Office

Horários Flexíveis

Assistência médica

Assistência Odontológica

Assistência ao bem-estar dos colaboradores

Vale transporte

Seguro de Vida

Vale refeição

Convênio farmácia

Desconto em nossas franquias de idiomas

Desconto em livros de ensino de idiomas

Curso de inglês online gratuito

Pearson University

Auxílio Creche

Birth-off-day

Licença maternidade e licença paternidade estendidas - Para as mamães 6 meses e para os papais 1 mês.

AIP (Annual Incentive Plan)
What to expect from Pearson
Did you know Pearson is one of the 10 most innovative education companies of 2022?
At Pearson, we add life to a lifetime of learning so everyone can realize the life they imagine. We do this by creating vibrant and enriching learning experiences designed for real-life impact. We are on a journey to be 100 percent digital to meet the changing needs of the global population by developing a new strategy with ambitious targets. To deliver on our strategic vision, we have five business divisions that are the foundation for the long-term growth of the company: Assessment & Qualifications, Virtual Learning, English Language Learning, Workforce Skills and Higher Education. Alongside these, we have our corporate divisions: Digital & Technology, Finance, Global Corporate Marketing & Communications, Human Resources, Legal, Strategy and Direct to Consumer. Learn more at We are Pearson.
We value the power of an inclusive culture and also a strong sense of belonging. We promote a culture where differences are embraced, opportunities are accessible, consideration and respect are the norm and all individuals are supported in reaching their full potential. Through our talent, we believe that diversity, equity and inclusion make us a more innovative and vibrant place to work. People are at the center, and we are committed to building a workplace where talent can learn, grow and thrive.
Pearson is an Affirmative Action and Equal Opportunity Employer and a member of E-Verify. We want a team that represents a variety of backgrounds, perspectives and skills. The more inclusive we are, the better our work will be. All employment decisions are based on qualifications, merit and business need. All qualified applicants will receive consideration for employment without regard to race, ethnicity, color, religion, sex, sexual orientation, gender identity, gender expression, age, national origin, protected veteran status, disability status or any other group protected by law. We strive for a workforce that reflects the diversity of our communities.
To learn more about Pearson's commitment to a diverse and inclusive workforce, navigate to: Diversity, Equity & Inclusion at Pearson.
Note that the information you provide will stay confidential and will be stored securely. It will not be seen by those involved in making decisions as part of the recruitment process.
Job: PROJECT/TEMPORARY WORKFORCE
Organization: English Language Learning
Schedule: FULL_TIME
Req ID: 8396
#LI-REMOTE