Examiner - GCE A Level - Chinese (2017 Specification)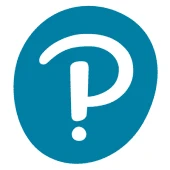 Pearson
London, UK
Posted on Friday, February 24, 2023
Reference: Ex/GCE/LTL/Chi(NS)
A GCE Chinese (2017 Specification) Examiner marks candidates' responses in accordance with the pre-defined mark scheme, whilst adhering to conditions of recognition and examination procedures. Most subjects will be marked onscreen using ePEN, which can be done from home. A few subjects are still marked in the traditional method, using paper scripts sent through the post. A high level of subject knowledge is necessary in order to apply the mark scheme. Each examiner will receive an agreed allocation of scripts.
We are also looking for
Responsibilities
To mark accurately and consistently to ensure overall standards are maintained

To submit samples to your Team Leader at designated times

To ensure milestones for marking are adhered to

To ensure all administration is completed as specified
Experience/qualifications needed
You will have a degree or equivalent

You will be a qualified teacher. We will accept qualifications obtained in the UK and overseas

You will hold a minimum of 5 months part time teaching experience of the relevant qualification and subject, within the last 10 years. This experience must be obtained within the UK

We will consider applicants who do not have teaching experience but who have assessment experience with a recognised UK exam board, within the last 5 years. This assessment experience must be relevant to the qualification and subject being applied for.
If you are applying for the following:
Please note, that you will be required to mark questions related to Chinese literary texts and films. This will require you to be familiar with these texts and films. You will be given support both during training and the exam series itself in marking responses on these texts.
Skills required
To ensure that we are able to provide a fully qualified and experienced team of Examiners, we prefer that examiners are skilled in reading both Simplified and Traditional characters.
For this new specification we will consider applicants who are only fluent in one of the spoken languages: either Cantonese or Mandarin.
Once you have submitted an application for the role, please ensure that you evaluate your linquistic competencies in Cantonese or Mandarin, by completing the following survey
Please use the 'Linguistic Competency' document attached to this vacancy when completing this survey.
Competencies required
You will have the ability to work well under pressure

You will have the ability to meet deadlines

You will have a high level of subject knowledge in order to apply the mark scheme
Additional information
The marking period is between May - July.

The training required to mark as an examiner will take place between May and June.
About Pearson
We value the power of inclusive culture and embed diversity and inclusion in everything we do. Pearson promotes a company culture where differences are embraced as strengths, opportunities are equal and accessible, consideration and respect are the norm. Through our talent, we believe that diversity and inclusion make us a more innovative and vibrant company. People are at the centre of our company. We are committed to a sustainable environment and workplace ecosystem where talent can learn, grow, and thrive. We provide content, assessment and digital services to learners, educational institutions, employers, governments and other partners globally. We are the UK's largest awarding body and offer qualifications that are globally recognised and benchmarked, with educational excellence rooted in a range of General and Vocational courses.