General Qualifications Examiner - Internationally based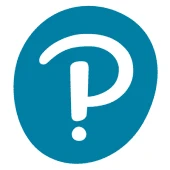 Pearson
London, UK
Posted on Friday, February 24, 2023
Reference: IntEx1906
We are currently looking to expand our Examining workforce ahead of our assessment activities. We are seeking applicants to mark our GCSE, GCE, International GCSE and International A Level qualifications in the following subject areas:
Accounting

Arabic

Art & Design

Bangla

Bangladeshi Studies

Biblical Hebrew

Biology

Business

Chemistry

Chinese

Design & Technology

Drama

Economics

English

Geography

Greek

Gujarati

History

Islamic Studies

Japanese

Mathematics

Pakistan Studies

Physics

Politics

Psychology

Religious Studies

Science

Sinhala

Swahili

Turkish

Tamil

Urdu
We cannot accept applications from the following countries:
If you are a qualified teacher based outside of the UK and have teaching experience in any of the subjects stated, we are interested in hearing from you
If you are a qualified teacher based outside of the UK/or are experienced in a subject area that is not currently being recruited for, you may register you interest by completing this . We will then contact you if opportunities become available in the future.
The Role
An Examiner will mark candidates' responses in accordance with the pre-defined mark scheme, whilst adhering to the conditions of recognition and examination procedures. A high level of subject knowledge is necessary in order to apply the mark scheme. Each examiner will receive an agreed allocation of scripts.
Responsibilities
To mark accurately and consistently to ensure overall standards are maintained

To submit samples to your Team Leader at designated times

To ensure milestones for marking are adhered to

To ensure all administration is completed as specified
Experience and Qualifications Required
You will have a degree or equivalent

You will be a qualified teacher

You will have at least one academic year's worth of teaching experience at GCSE (or International GCSE) or GCE (International A Level) level, within the last 8 years

Must be fluent in writing and speaking English
Competencies Required
You will have the ability to work well under pressure

You will have the ability to meet deadlines

You will have a high level of subject knowledge in order to apply the mark scheme
Additional Information
The marking period is between May-July. You must be available to mark to the agreed deadlines in this period

The training required to mark as an examiner will take place remotely (online)

Examiners will be required to undertake new examiner training before they can start marking. The training required to mark as an examiner will take place remotely (online)
Contact
If you have any queries, please contact the Associate Recruitment team via associate.pearson.com
About Pearson
We value the power of inclusive culture and embed diversity and inclusion in everything we do. Pearson promotes a company culture where differences are embraced as strengths, opportunities are equal and accessible, consideration and respect are the norm. Through our talent, we believe that diversity and inclusion make us a more innovative and vibrant company. People are at the centre of our company. We are committed to a sustainable environment and workplace ecosystem where talent can learn, grow, and thrive. We provide content, assessment and digital services to learners, educational institutions, employers, governments and other partners globally. We are the UK's largest awarding body and offer qualifications that are globally recognised and benchmarked, with educational excellence rooted in a range of General and Vocational courses.