Pearson Test of English (PTE) examiner and oral examiner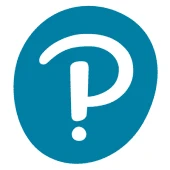 Pearson
London, UK
Posted on Friday, February 24, 2023
Reference: PTEEX2017
Pearson is recruiting Written and Oral examiners for the Pearson Test of English General (PTE General) and written examiners for Pearson Test of English Young Learners (PTE Young Learners)
Pearson is a unique education company. We bring together publishing, exams and new technologies to help teachers and learners fulfil their potential. Our examiners undertake a vital role in education, shaping the future of thousands of students.
As a teaching professional, you already possess high levels of commitment and dedication. We will complement that with comprehensive training, and support you throughout the assessment process.
If your application is successful you will be required to complete mandatory online training courses, for which you will be paid and receive feedback. All applicants that successfully complete the training course will be placed on a list of people eligible to be offered a contract. Please note that a successful application does not guarantee a contract.
Experience/qualifications needed
You will have at least one academic year's worth of teaching experience within the last 8 years

You will have experience teaching GCSE English Language, ESOL or EFL in a school based setting

You will be a native or C2 level English speaker

You will have a teaching qualification (this can include TEFL or EFL)
Competencies required
You will have the ability to work well under pressure

You will have the ability to meet deadlines
Additional Information
Pearson is recruiting both Examiners and Oral Examiners for PTE general. If your application is successful you will be appointed to both roles.

If you have any further queries please email raise a query at - please select 'PTE' on the qualification dropdown.

This is an open vacancy, but please note that we may not be able to guarantee contracts for all confirmed appointments.
For an overview of PTE General and PTE Young Learners tests, please visit .
About Pearson
Welcome to Pearson, the world's leading learning company. We provide content, assessment and digital services to learners, educational institutions, employers, governments and other partners globally.
We are the UK's largest awarding body and offer qualifications that are globally recognised and benchmarked, with educational excellence rooted in a range of General and Vocational courses.
We value the power of inclusive culture and embed diversity and inclusion in everything we do. Pearson promotes a company culture where differences are embraced as strengths, opportunities are equal and accessible, consideration and respect are the norm. Through our talent, we believe that diversity and inclusion make us a more innovative and vibrant company. People are at the centre of our company. We are committed to a sustainable environment and workplace ecosystem where talent can learn, grow, and thrive.