Moderator - International GCSE - German (2017 specification)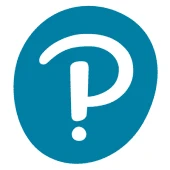 Pearson
London, UK
Posted on Friday, February 24, 2023
Reference: Mod/iGCSE German/2017spec
An International GCSE German (2017 specification) Moderator will review the centre assessment of candidates' work in accordance with the agreed assessment criteria and Pearson's procedures. Each moderator will moderate a specified number of centre samples.
Responsibilities
To carry out the moderation of parts of a subject examination, such as coursework, projects and special studies, which are marked initially by teachers in the centres and then sent to you. Moderation will usually involve sampling procedures. Moderators will not be required to visit centres.

To undertake, when necessary, the direct assessment of school-based components in the subject where centres opt not to make initial assessments.
Experience/qualifications needed
You will have one academic year's worth of teaching experience: a. within the last 8 years b. within the relevant qualification and subject c. since qualifying as a teacher

You will have a degree or equivalent

You will be a qualified teacher
Competencies required
You will have the ability to work well under pressure

You will have the ability to meet deadlines

You will have a high level of subject knowledge in order to apply the mark scheme
Additional information
The moderation period is between May and July

With an average allocation, your fee would be £500 - £800

A fee for attending standardisation will also be paid when you have submitted your reports to Pearson.
About Pearson
Welcome to Pearson, the world's leading learning company. We have a simple mission: to help people make more of their lives through learning. We are the UK's largest awarding body and offer qualifications that are globally recognised and benchmarked, with educational excellence rooted in a range of General and Vocational courses.