Standards Verifier - Self Regulated Framework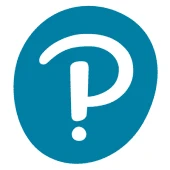 Pearson
London, UK
Posted on Friday, February 24, 2023
Reference: SRF/Oct15
We have vacancies for Standards Verifiers for the customised qualifications on Pearson's Self Regulated Framework for the following sectors:
Emergency Care (IHCD): First Person on the Scene,
Emergency Care (IHCD): Ambulance Aid,
Emergency Care (IHCD): Ambulance Technician
Role:
Standards Verifiers undertake sampling of assessment and internal verification decisions of customised qualifications on Pearson's Self Regulated Framework to confirm that centres are assessing to the required standard. The Standards Verifier will support centres during the sampling process and direct centres in delivering customised qualifications to meet required standards.
Requirements:
Experience of delivering and assessing BTEC qualifications

A commitment to quality assurance

Good working knowledge of the specifications for the subject area you will specialise in.
It is desirable that applicants have experience in delivering, assessing and quality assuring qualifications, and essential that candidates have an excellent working knowledge of the sector(s) that comprise the area of expertise for the role.
They must also have the flexibility to understand and appreciate the individual needs and circumstances of our centres.
A role description is attached below.
About Pearson
We value the power of inclusive culture and embed diversity and inclusion in everything we do. Pearson promotes a company culture where differences are embraced as strengths, opportunities are equal and accessible, consideration and respect are the norm. Through our talent, we believe that diversity and inclusion make us a more innovative and vibrant company. People are at the centre of our company. We are committed to a sustainable environment and workplace ecosystem where talent can learn, grow, and thrive. We provide content, assessment and digital services to learners, educational institutions, employers, governments and other partners globally. We are the UK's largest awarding body and offer qualifications that are globally recognised and benchmarked, with educational excellence rooted in a range of General and Vocational courses.